Ozone Treatment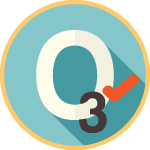 Ottawa & Montreal
The use of ozone, when in conjunction with a comprehensive disinfection protocol, can be exceptionally beneficial in helping to reduce odor-causing bacteria from an indoor environment.
Ozone is a naturally occurring gas that can help to eliminate odour-causing bacteria, mold, allergens and other germs. Ozone has been proven to be more effective against bacteria and viruses than chlorination.
For years, ozone has been used for water treatment, food sterilization and medical therapies for its amazing anti-viral, anti-bacterial and anti-fungal properties.
Ozone can help remove odors associated with mold and bacteria, sanitize your home and reduce your risk of infection. Now, you have access to this incredible technology, thanks to Mold Busters. Mold Busters offers ozone as part of our odor removal treatments in Ottawa, Montreal. We are flexible and accommodating.
Call Mold Busters today to learn more or to schedule your ozone treatment.