Our Three-Step Process

Inspection
From mold inspections and infrared scans to building envelope surveys and aerial roof inspections, we've got you covered.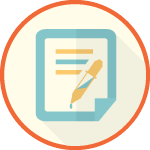 Testing
Fast, reliable and affordable testing services for indoor air quality, mold, asbestos, VOCs, radon and lead. Get peace of mind today.
Serving Ottawa, Montreal and area with quality testing,
inspection and remediation services for over 10 years!
Book now at 1-877-566-6653
Comprehensive mold services
Mold is one of the most common and persistent problems in homes, offices and other buildings. For effective, long-lasting protection against mold, you need professional help.
The certified experts at Mold Busters offer fast and reliable inspection, testing and remediation services for today's most common indoor air pollutants—from mold and mildew to asbestos, VOCs and lead.
Worried about moisture or heat loss?
If you catch moisture problems early on you can avoid devastating and costly damage to your property. Likewise, if you detect sources of heat loss, you can greatly reduce your energy bills.
Try our infrared inspections, a non-destructive way of detecting heat loss and other hidden problems behind walls and in hard-to-reach spaces. We even do predictive maintenance of electrical systems and mechanical equipment.
Thinking about buying a home?
Our comprehensive inspection services can help you make a sound investment and avoid purchasing a property that's got a mold, asbestos or other IAQ problem.
For all of your indoor air quality needs, choose Mold Busters. With offices across Ontario and Quebec, we are often able to serve you within 24 hours of your call.
What Our Customers Have to Say
The service that I got from Charles was professional and friendly right from the first encounter on the phone. This service carried over into the home visit where he conducted his testing. Knowing that I was very concerned with a potential issue we may have had at hand, he in no way took advantage of that where he could have provided a false positive in order to further profit for the company.

He was honest, took his time to explain what I was truly dealing with and provided a realistic solution He put my mind at ease and made me feel confident that Bust Mold Inc. is a trustworthy company with a superior form of customer service.

With that being said, I would recommend with full confidence Bust Mold Inc. to anyone that I feel would benefit from this service. Thank you.
Patricia K. (Ottawa, Ontario)
Worried about a mold,
asbestos or other air quality issue?
Contact the experts at Mold Busters.
Mold Busters FAQ
HOW DOES A PERSON GET EXPOSED TO MOLD?
When materials and surfaces become wet and are not dried immediately, mold can begin to form in as little as 24-48 hours. After that, mold exposure can occur in primarily three ways:
Inhalation of mold spores or mycotoxins
Direct skin contact
Ingestion (which, in most cases, is accidental)