Why Choose Mold Busters?
15 years of professional industry experience
Certified mold remediation technicians (NAMP) and water damage restoration professionals (IICRC)
Fully licensed and insured in Ontario & Quebec
Instant online booking with same-day appointments available
Written reports delivered within 48 hours
Detailed project clearance reports included with every remediation
Transferrable work warranties on our remediation projects
No scare tactics
Discretion & confidentiality guaranteed!
Trusted by Ottawa City Hall, RBC, Elections Canada, Institut national de santé publique & many more
Real-Time Stats

13,955
Air samples collected

12,935
Inspections performed

4,522
Remediation projects completed
6,410
Asbestos samples collected
Last Updated: July 7th, 2019
Protecting Homes

in


Ottawa and Montreal
Professional mold services
Mold is one of the most common and persistent problems in homes, offices and other buildings. For effective long-lasting protection against mold, you need professional help.
The certified experts at Mold Busters offer fast and reliable inspection,testing and remediation services for today's most common indoor air pollutants - from mold and mildew to asbestos and lead.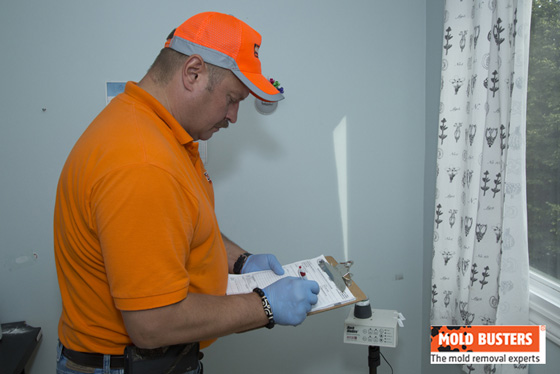 Worried about moisture or heat loss?
If you catch moisture problems early on you can avoid devastating and costly damage to your property. Likewise, if you detect sources of heat loss, you can greatly reduce your energy bills.
Try our infrared inspections, a non-destructive way of detecting heat loss and other hidden problems behind walls and in hard-to-reach spaces. We even do predictive maintenance of electrical systems and mechanical equipment.
Thinking about buying a home?
Our comprehensive inspection services can help you make a sound investment and avoid purchasing a property that's got a mold, asbestos or other IAQ problem.
For all of your indoor air quality needs, choose Mold Busters. With offices across Ontario and Quebec, we are often able to serve you within 24 hours of your call.