Mold Removal in Laval
Local Testing and Remediation Services
Say goodbye to mold for good with our top-notch service in Laval
Removing mold is a complex process that requires not just cleaning the mold, but also identifying the cause of the contamination and repairing it in order to prevent mold regrowth. The experts at Mold Busters Laval are fully certified to inspect and remove mold from residential, commercial and industrial properties. Our 15 years of experience, along with continuous training, make us the number one choice of Laval home and business owners.
Indoor air quality is so important to our health, happiness and even our productivity. Call Mold Busters Laval to ensure your indoor environment is a safe one. We are committed to helping you maintain healthy indoor air quality, free of black mold, and VOCs.
10% OFF
Schedule services online and save!
Available for home owners, landlords, businesses & property managers. If you are a tenant, please call to schedule your appointment.
YOUR PROMO CODE
MARCH10
Valid until March 31st, 2023
Mold Inspection in Laval
Home is where we spend most of our time, whether it's eating, sleeping or relaxing. We often think of it as a safe haven, but homes come with many hazards. One of the most common is mold growth. All it takes is warmth, moisture and a bit of organic material (e.g., paper, wood) and mold can spread like wildfire. A single patch of mold the size of a piece of paper can infect the air all over the house with spores. These spores can cause headaches, allergies, nausea, and a variety of other ailments. If the concentrations are high enough and you're exposed for long enough, mold can even cause cancer and death.
Most people don't begin to think about mold until they notice the most obvious signs: discoloration on walls or ceilings, bubbling paint or strong, musty odours. By the time these signs appear, mold has already been growing in hidden areas and spreading invisible spores throughout indoor air for weeks or even months. That's why you should have your home inspected for mold by qualified professionals. They can detect hidden sources of mold and begin planning remediation before the problem gets worse. And even if no mold is found, you'll have the peace of mind knowing that the air in your home is clean and healthy.
If you are looking for a thorough inspection in Laval, contact Mold Busters today.
Our Services
Our most popular services include:
FAQ
Quebec winters are known for lots of snow and extreme cold, which inevitably leads to burst pipes and an overwhelming amount of potential damage. This is because black mold can start growing in the affected area of your home within 24 to 48 hours following a burst pipe or other water intrusion. And if the wet materials and moisture are not entirely dried within that time frame, black mold is certainly a possibility.
Since mold is so quick to start forming, we suggest immediate water damage restoration following a flood or burst pipe. Acting fast is crucial in these circumstances.
Mold Busters offers affordable water damage restoration and mold removal services in Laval. We also provide thorough mold inspections for residents and business owners who suspect a mold problem but aren't entirely sure if it requires professional remediation.
Mold Busters Laval Celebrates 15+ Years in Business
Service areas across Laval
With over 400,000 residents, Laval is the biggest suburb of Montreal. It is located north of Montreal, in Southwestern Quebec. It occupies Île Jésus and the Îles Laval, and is surrounded by the Rivière des Miles Îles and the Rivière des Prairies. These bodies of water contribute to an exceptionally humid climate, so homes in the area are constantly fighting an uphill battle to prevent mold from growing indoors.
We service residential, commercial, goverment properties and cover these areas across Laval:
Pont-Viau
Laval-des-Rapides
Sainte-Dorothée
Sainte-Rose
Chomedey
Saint-Martin
Sainte-Dorothée-Station
Laval-sur-le-Lac
Laval-Ouest
Fabreville
Champfleury
Auteuil
Vimont
Cap-Saint-Martin
Bélanger
Duvernay
Saint-Vincent-de-Paul
Terrebonne
Blainville
We service rural areas!
Mold Remediation Showcase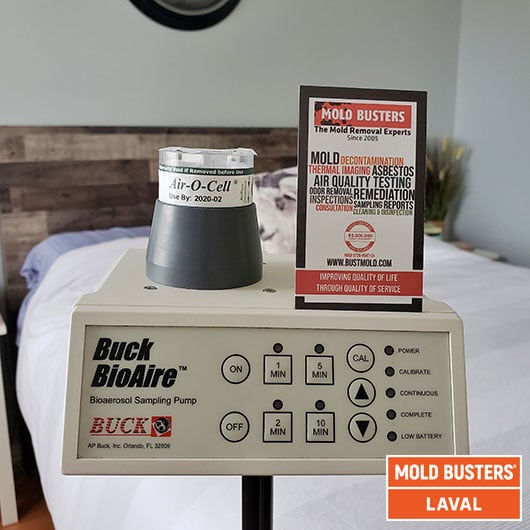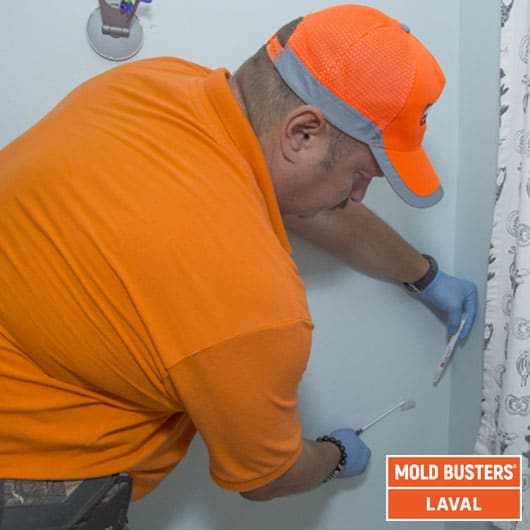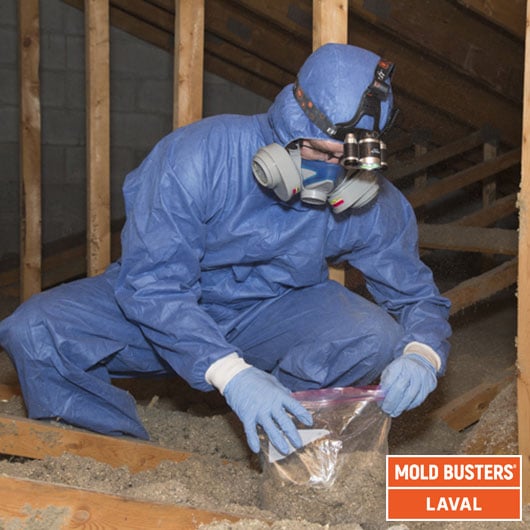 Contact Us
Worried about mold, odour or other air quality issue? Contact us:
Info
Mold Busters Laval. Quebec, Canada
Customer Service: 24/7
Inspection & Remediation: 8AM- 5PM
Reviews from our customers in Laval
Call Now Button
Skip to content