Book in 3 Easy Steps
Now, you can automatically schedule Mold Busters to inspect your home or office without having to call us!
Available for Montreal residents only.

Select a service.

Add your info & pay online.

Sit back & relax.
We're on our way!
Why Choose Mold Busters?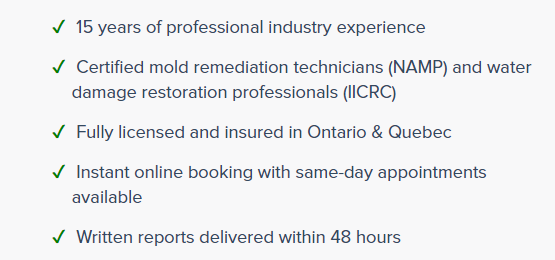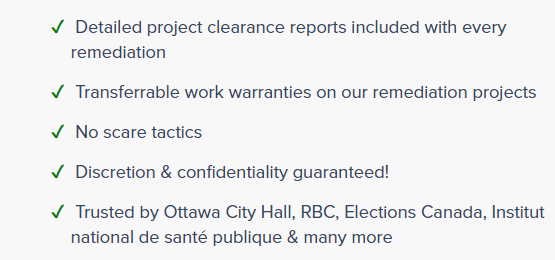 How Mold Affects Indoor Air Quality in Montreal
An increasing number of people in Montreal are becoming aware that mold isn't just a nuisance, but a REAL threat to indoor air quality and, thus, human health. The most common types of mold found in indoor environments are Alternaria, Aspergillus, Cladosporium and Stachybotrys, all of which have been known to trigger negative reactions in otherwise healthy people.
Luckily, there is a lot you can do to ensure that the air quality in your home is safe levels. For one, you can get your air tested periodically to check for pollutants and contaminants like black mold. Furthermore, you can ensure proper ventilation of your home to keep humidity levels low and to minimize the concentration of indoor pollutants such as mold, VOCs and bacteria.
Since Canadians spend 90% of their time indoors, it's our duty to make our indoor living space as healthy and safe as possible. Learn more about indoor air quality.