Get a FREE Infrared Scan with your visual inspection! Thermal imaging is a fast, non-intrusive way to detect hidden leaks, water damage and mold!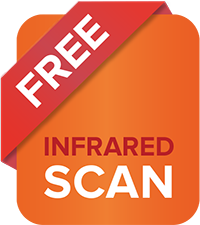 Book now at 514-667-3696
Our unbeatable record for customer satisfaction means that you will get fast,
effective and affordable answers to your questions.
Mold, mildew and overall poor indoor air quality are growing concerns for residential and commercial property owners. To combat this and improve overall quality of life, Mold Busters is committed to providing reliable and affordable air testing services and mold removal in Montreal.
Our technicians are qualified to carry out complete mold testing, inspection and remediation as well as a number of other environmental services. We're certified with NAMP and strictly adhere to S500 and S520 guidelines set out by ANSI/IICRC.
To learn more about these certifications and other credentials, check out our Qualifications page. Or, if you're ready to book a mold inspection, contact us!
What Our Customers Have to Say
My friends call me a neat freak – probably because I like keeping my house spotless. That said, I was horrified when during my basement renovation I discovered major mold underneath the old carpeting.

I had no idea what to do until one my friends suggested Mold Busters. I'm so happy with their work. They were fast and I was able to get back to my basement renovation in just two days. Thank you again Mold Busters.
Jessica M. (Montreal, Quebec)