Mold Removal Montreal – Certified Remediation Experts
Get Rid of Mold for Good with Our Fully Certified Experts!
Get certified mold remediation services
If you are a homeowner in Montreal, you may be concerned about the presence of mold in your home. Mold is a common problem that can cause a variety of health issues, especially for those with respiratory problems such as asthma. Mold can also cause damage to your property, including walls, insulation, and even the foundation.
Our team of experts specializes in providing mold remediation services to homeowners in Montreal and surrounding areas. We have years of experience in removing mold from homes and restoring them to a safe and healthy condition.
We understand that each mold situation is unique, and we take a personalized approach to each project. Our team will start with a thorough inspection of your home to determine the extent of the mold problem and identify the source of the issue. We use the latest technology and techniques to ensure that all mold is removed from your home, and we take steps to prevent it from returning.
Our mold remediation services are affordable and effective, and we take pride in providing our customers with a safe and healthy living environment. Contact us today to schedule an appointment or book a free virtual mold inspection online.
10% OFF
Schedule services online and save!
Available for home owners, landlords, businesses & property managers. If you are a tenant, please call to schedule your appointment.
YOUR PROMO CODE
MARCH10
Valid until March 31st, 2023
Mold Busters Montreal Celebrates 15+ Years in Business
Why Homeowners Call Mold Busters Montreal
15 years in mold removal industry

Real-time tracking of your inspector's arrival time

Same-day appointments in Montreal

Third-party laboratory tests for mold, asbestos and air quality

Reports

delivered in as little as 48 hours

RBQ licensed and fully insured for mold removal in Quebec

Transferrable work warranties available

Full transparency. No scare tactics.

Guaranteed discretion & confidentiality

Privacy guaranteed. No marked vehicles or branded technicians.
Most Popular Remediation Services
Mold can be a silent invader, creeping into spaces from your attic to your basement. Ignoring it won't make it go away; the issue will only worsen. Thankfully, we offer exceptional, all-inclusive mold assessment, examination, and removal services to safeguard you and those close to you. Our fully accredited experts provide the following solutions:
Service areas across Montreal
Located in the southwestern part of Quebec, Montreal is the largest city in the province and the second-largest in all of Canada. Named after Mount Royal, a three-peal hill in the city centre, Montreal used to be called Ville-Marie. Although the official language is French, the city has a large anglophone community as well and is referred to by some as Canada's Cultural Capital.
If you live in Montreal and surrounding area, Mold Busters can help you with any of your mold inspection and mold removal needs.
We're not limited to just the Island! From Rigaud to Brossard, Laval to Chateauguay, and everywhere in between, Mold Busters is ready to serve.
We service residential, commercial, goverment properties and cover these locations:
Beaconsfield
Hudson
Mount Royal
Westmount
Repentigny
We service rural areas!
FAQ
The cost of mold removal in Montreal can vary depending on the extent of the infestation, the location of the mold, and the materials affected. Small DIY projects can be relatively inexpensive, while large-scale professional remediation can cost thousands of dollars. It's important to get a quote from a reputable mold removal company for an accurate estimate.
Yes, it's recommended to have mold professionally removed, especially if the infestation is extensive or involves toxic black mold. Professional mold remediators have the necessary equipment, expertise, and protective gear to safely and effectively remove mold and prevent future growth.
Statistics
In 15 years, Mold Busters has developed a thorough understanding of the indoor air quality of Quebec homes. By reviewing our discoveries, we have uncovered useful statistics about the presence of mold in Montreal homes:
Common mold types found in homes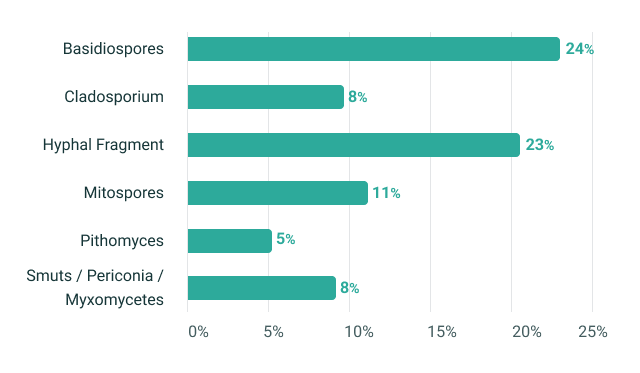 Toxic mold types found in homes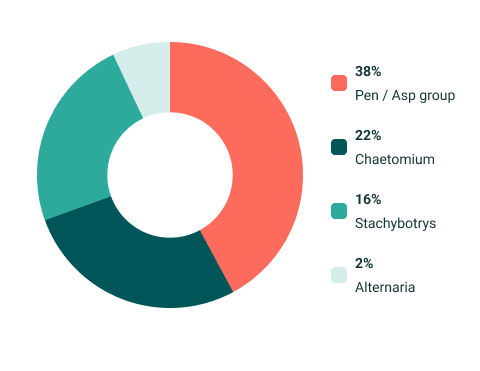 Properties tested by Mold Busters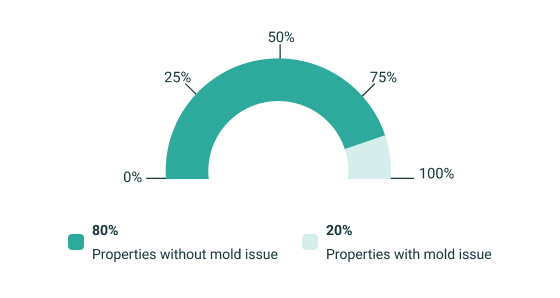 Properties affected with mold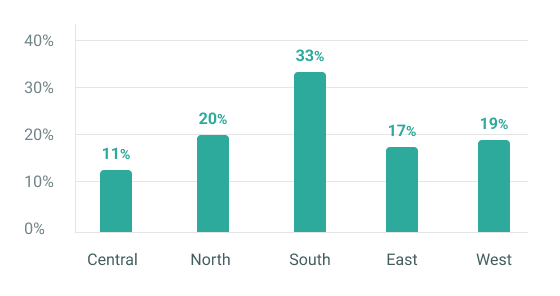 Contact Us
Worried about mold, odour or other air quality issue? Contact us:
Info
Mold Busters Montreal. Quebec, Canada
Customer Service: 24/7
Inspection & Remediation: 8AM- 5PM
RBQ# 5726-4947-01
Call Now Button
Skip to content