Mold Removal Montreal
Get Rid of Mold for Good with Our Fully Certified Experts!
Safe and fast mold removal service
We believe that everyone deserves to live and work in a healthy environment. We know that water damage and mold can cause serious health problems, and we are dedicated to helping people overcome these threats.
We have seen first-hand the devastating effects of water damage and mold, and we are committed to providing the best possible solution for our customers. We use the latest technology and equipment to remove mold safely and quickly, and we work hard to restore your property to its original condition.
We know that dealing with water damage and mold can be a daunting task, but we are here to help. We promise to provide you with the best possible service and support, so that you can get back to living your life.
Our technicians are qualified to carry out complete mold testing, inspection and mold remediation projects as well as a number of other environmental services. We're certified with NAMP and strictly adhere to S500 and S520 guidelines set out by ANSI/IICRC.
To learn more about these certifications and other credentials, check out our Qualifications page. Or, if you're ready to request a free quote for mold removal, book virtual mold inspection!
10% OFF
Schedule services online and save!
Available for home owners, landlords, businesses & property managers. If you are a tenant, please call to schedule your appointment.
YOUR PROMO CODE
FALL-SAVINGS
Valid until November 30th, 2022
When you should hire mold removal company?
If black mold is discovered in your home, you need to remove it quickly in order to minimize risk of health problems, allergic reactions and damage to property. However, you should resist the temptation of DIY mold remediation.
The slightest disturbance will release mold spores into the air and from there, they will spread easily to the rest of your house. This is why most homeowners who tackle mold removal on their own make the problem worse.
At Mold Busters, we have the knowledge, experience and equipment to contain all mold damage infestations and remove them safely.
We seal off the affected area and filter all outgoing air with HEPA filters that capture mold spores. We remove all affected materials in air-tight bags to ensure that mold spores don't spread to other areas during disposal.
If you need mold remediation, call us today.
Our Services in Montreal
Our most popular services include:
Why Homeowners Call Mold Busters
15 years in mold removal industry

Real-time tracking of your inspector's arrival time

Same-day appointments in Montreal

Third-party laboratory tests for mold, asbestos and air quality

Reports

delivered in

as little as 48 hours

RBQ licensed and fully insured for mold removal in Quebec

Transferrable work warranties available

Full transparency. No scare tactics.

Guaranteed discretion & confidentiality

Privacy guaranteed. No marked vehicles or branded technicians.
Service areas across Montreal
Located in the southwestern part of Quebec, Montreal is the largest city in the province and the second-largest in all of Canada. Named after Mount Royal, a three-peal hill in the city centre, Montreal used to be called Ville-Marie. Although the official language is French, the city has a large anglophone community as well and is referred to by some as Canada's Cultural Capital.
If you live in Montreal and surrounding area, Mold Busters can help you with any of your mold inspection and mold removal needs.
We're not limited to just the Island! From Rigaud to Brossard, Laval to Chateauguay, and everywhere in between, Mold Busters is ready to serve.
We service residential, commercial, goverment properties and cover these locations:
Beaconsfield
Brossard
Dorval
Hudson
Laval
Mount Royal
West Island Montreal
Westmount
Repentigny
We service rural areas!
FAQ
Every mold inspection begins with a visual assessment in which a certified mold inspector closely examines the suspected area.
Among other things, he looks for signs of moisture intrusion; measures the moisture level content of the air; takes a particle scan and temperature readings; and pays attention to any visual signs of mold such as black spots and wall discoloration; musty odours; and water damage.
Using an infrared camera, the inspector may scan the room for any abnormalities in temperature, which are indicative of a mold problem.
Finally, upon your request, the inspector may also take an air quality test or mold surface sample to determine whether or not mold is present.
Mold removal services in Montreal can vary in price depending on the size of the job and the type of mold that needs to be removed. However, most mold removal companies will charge by the square footage of the area that needs to be treated.
The average cost for mold removal in Montreal is between $1,500 and $3,000. However, if the mold problem is extensive, the price could rise to $5,000 or more. For smaller jobs, some companies may charge by the hour.
Statistics
In 15 years, Mold Busters has developed a thorough understanding of the indoor air quality of Quebec homes. By reviewing our discoveries, we have uncovered useful statistics about the presence of mold in Montreal homes:
Common mold types found in homes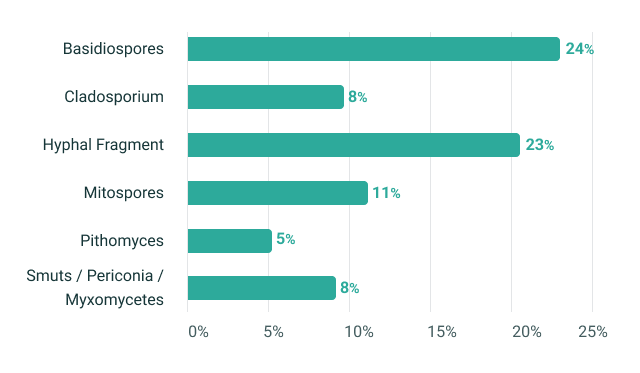 Toxic mold types found in homes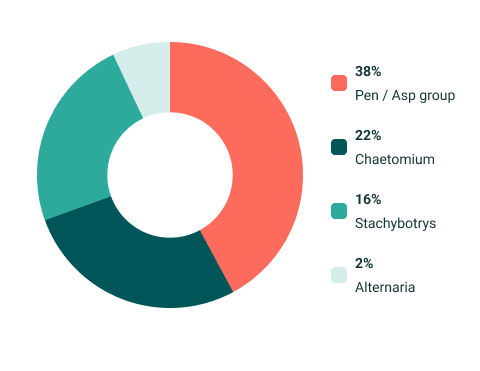 Properties tested by Mold Busters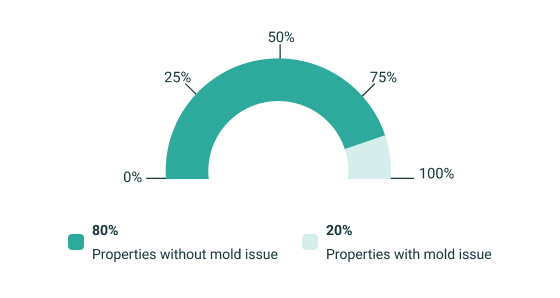 Properties affected with mold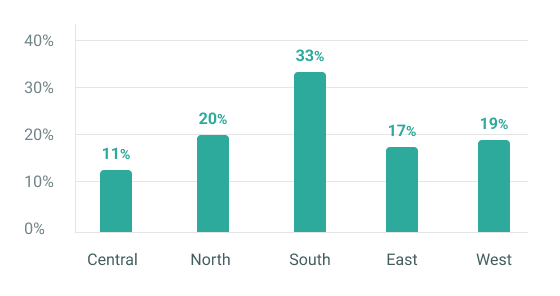 Contact Us
Worried about mold, odour or other air quality issue? Contact us:
Info
Mold Busters Montreal. Quebec, Canada
Customer Service: 24/7
Inspection & Remediation: 8AM- 5PM
RBQ# 5726-4947-01
Call Now Button