Montreal Mold Removal
Mold Inspection, Testing and Remediation Services
Mold, mildew and overall poor indoor air quality are growing concerns for residential and commercial property owners. To combat this and improve overall quality of life, Mold Busters is committed to providing reliable and affordable air testing services and mold removal in Montreal.
Our technicians are qualified to carry out complete mold testing, inspection and remediation as well as a number of other environmental services. We're certified with NAMP and strictly adhere to S500 and S520 guidelines set out by ANSI/IICRC.
To learn more about these certifications and other credentials, check out our Qualifications page. Or, if you're ready to book a mold inspection, contact us now!
ONLINE BOOKING
Schedule services online and save!
Get 10% OFF when you
book online using this code:
WINTER-SAVINGSOffer ends February 28th, 2022
Online booking is available for home owners, landlords, businesses & property managers only. If you are a tenant, please call to schedule your appointment.

Mold Busters Montreal Celebrates 15+ Years in Business
Why Montreal Homeowners Call Mold Busters
15 years in the indoor environmental industry
Same-day appointments in Montreal
Competitive prices (see our Price-Match Guarantee for Montreal mold removal)
Real-time tracking of your inspector's arrival time (with live Montreal traffic updates!)
Third-party laboratory tests for mold, asbestos and air quality
Reports delivered in as little as 48 hours
RBQ licensed and fully insured for mold removal in Quebec
Transferrable work warranties available
Guaranteed discretion & confidentiality
Full transparency. No scare tactics.
Book online quickly & easily
Privacy guaranteed. No marked vehicles or branded technicians.
How Mold Affects Indoor Air Quality in Montreal?
An increasing number of people in Montreal are becoming aware that mold isn't just a nuisance, but a REAL threat to indoor air quality and, thus, human health. The most common types of mold found in indoor environments are Alternaria, Aspergillus, Cladosporium and Stachybotrys, all of which have been known to trigger negative reactions in otherwise healthy people.
Luckily, there is a lot you can do to ensure that the air quality in your home is safe levels. For one, you can get your air tested periodically to check for pollutants and contaminants like black mold. Furthermore, you can ensure proper ventilation of your home to keep humidity levels low and to minimize the concentration of indoor pollutants such as mold, VOCs and bacteria.
Since Canadians spend 90% of their time indoors, it's our duty to make our indoor living space as healthy and safe as possible. Learn more about indoor air quality.
Our Services
Our most popular services include:
Mold Busters Montreal Perks
Inspector GPS Tracker
Track your inspector's estimated arrival time in real time with our brand new En-Route System. Montreal has 2 seasons – winter & construction! We know how crazy traffic in Montreal can be and we want you to know we respect your time. Using Google's up-to-date traffic display, you're going to get the most accurate ETA from us. Most Montreal mold removal companies give you an appointment window that can range from 1 to 3 hours. With Mold Busters, you'll know exactly when our inspector will be at your door so you can plan your day better and not lose any time.
Unbeatable Prices Guaranteed!
Looking to keep costs low on your mold removal project? Let us help. Mold Busters will now match (or beat!) any competitor's mold removal estimate, assuming the correct remediation work is being recommended. With Mold Busters' Price-Match Guarantee, you can rest assured to get top quality mold remediation services at the lowest price.
Read more about our Price-Match Guarantee for mold removal services in Montreal.
Dedicated Customer Solutions Team
Mold Busters is the only mold removal company in Montreal that has dedicated Customer Solutions Providers that are solely focused on delivering unparalleled customer service. Our outstanding indoor environmental solution providers give us the ability to answer all customer calls, book same-day appointments in Montreal, and deliver detailed estimates within hours of an inspection. Now that's commitment to customer service!
Get Financing for Your Mold Removal Project!
Montreal property owners who need financial support to help them cover the cost of mold removal can now take advantage of Mold Busters financing options. No more waiting until you have the funds to proceed with needed mold remediation work. Big or small, we're here to help. The application process is quick and easy. Get started now!
Mold Remediation in Montreal
Service Areas Across Montreal
Located in the southwestern part of Quebec, Montreal is the largest city in the province and the second-largest in all of Canada. Named after Mount Royal, a three-peal hill in the city centre, Montreal used to be called Ville-Marie. Although the official language is French, the city has a large anglophone community as well and is referred to by some as Canada's Cultural Capital.
If you live in Montreal and surrounding area, Mold Busters can help you with any of your mold testing, mold inspection and mold removal needs.
We're not limited to just the Island! From Rigaud to Brossard, Laval to Chateauguay, and everywhere in between, Mold Busters is ready to serve.
We service residential, commercial, goverment properties and cover these areas across Montreal:
Beaconsfield
Brossard
Dorval
Hudson
Laval
Mount Royal
West Island Montreal
Westmount
Repentigny
We service rural areas!
Montreal Mold Statistics
Mold Busters has performed hundreds of air quality tests in Montreal over the last 15+ years. By taking a deep look over the results, we have managed to extract interesting data about mold presence in Montreal homes:
Properties without any mold issue

Properties affected with mold in different Montreal areas

Toxic mold types found in homes

Common mold types found in homes

More details and explanation of how data was collected is available inside our mold statistics & facts page.
FAQ
What should I expect from a Montreal mold inspection?
Every mold inspection begins with a visual assessment in which a certified Mold Busters inspector closely examines the suspected area.
Among other things, he looks for signs of moisture intrusion; measures the moisture content of the air; takes a particle scan and temperature readings; and pays attention to any visual signs of mold such as black spots and wall discoloration; musty odours; and water damage.
Using an infrared camera, the inspector may scan the room for any abnormalities in temperature, which are indicative of a mold problem.
Finally, upon your request, the inspector may also take an air quality test or mold surface sample to determine whether or not mold is present.
Contact Us
Mold Busters Montreal
Quebec, Canada
514-700-6869
RBQ# 5726-4947-01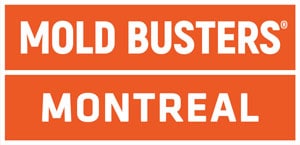 ---
Worried about mold, asbestos or another air quality issue? Contact us:
Reviews from our customers in Montreal

From the first and quick response and inspection from Jesse to the efficient and professional clean up team of Andrews'.. I am very pleased!
Brossard

Charlie could not have been better … professional, polite and knowledgeable. He answered all of my concerns perfectly & what each step of the inspection process was. I would highly recommend your company because of the organized and professional job. I appreciale it greatly.
Laval

Professional, courteous, service experience. All elements clearly and compressively explained. Gold standard.
Westmount

Charles Leduc from Mold Busters Montreal was very thorough and forthcoming about the situation in our basement. He appeared to be quite knowledgeable on the subject of mold, dust acumulation and air circulation in a residence.
Hudson

We were worried we had a mold issue in a rental property and your company responded to our request immediately and very professionally. The technician (Charlie) arrived within a couple of hours of our call to perform the testing and he was extremely knowledgeable, courteous and professional.
Beaconsfield