Mold Inspection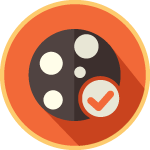 Ottawa & Montreal
Are you worried about black spots, discoloration or moisture build-up in your home? Do you notice a musty smell in your basement?
Be aware that black mold poses a danger to your health and can spread throughout your house. If you find black spots on wood, insulation, or around windows you may have uncontrolled mold growth in your home.
Don't panic. Instead, contact Mold Busters and book a home mold inspection in Ottawa or Montreal.
For nearly 10 years, we've been providing homeowners, businesses and the public sector with professional and reliable home inspections for mold in Montreal and Ottawa.
Our mold experts are certified with the National Association of Mold Professionals (NAMP) and strictly follow ANSI/IICRC S500 and S520 guidelines. The system we use gets you a inspector fast, who can conduct mold tests, and air quality tests on-the-spot.
At Mold Busters we believe It isn't mold until it's tested, meaning our mold inspections help you find out – through a certified lab – exactly what you're up against.
Along with visual inspections, rush mold testing is also available with your mold inspection.
Book your certified mold inspection today! We offer same-day service and fast reports.