Mold Inspection and Detection Services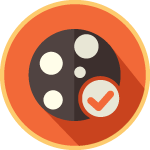 Are you worried about black spots, wall discoloration or moisture build-up in your home? Do you notice an earthy, damp or musty smell in the basement? What about condensation on your walls and windows?
All of these are typical, yet often overlooked, signs of a mold problem. As a property owner, you need to be aware that black mold spreads easily and presents a danger to your health, so ignoring it is not a safe or effective solution.
Any evidence of mold should be looked at by a trained and experienced mold inspector, who will be able to take a mold test on site to confirm the presence of mold. He will also be able to inspect the affected area with a thermal imaging camera and to take moisture meter readings in order to identify potential moisture problems that are causing the mold growth. With all of this information, you will be provided with a detailed inspection report and, if needed, a scope of work and quote for mold removal.
Need a same-day mold inspection? Get an inspector fast either by calling or using our online platform, where there is always an agent available to book your appointments and answer customer questions.
Why Mold Busters Company?
Mold Busters was one of the first companies to offer specialized inspection, testing and remediation services for mold and mildew in the Ottawa and Montreal areas. For over 10 years, we have been providing homeowners, businesses and the public sector with professional mold services that are unparalelled in terms of quality, speed and customer service.
Our mold experts are certified with the National Association of Mold Professionals (NAMP) and the Régie du Bâtiment du Québec (RBQ). In addition, they have all completed thermal imaging courses and water damage restoration training. When it comes time for removing the mold, we strictly follow ANSI/IICRC S500 and S520 guidelines for mold remediation and water damage restoration.
At Mold Busters, we believe It's not mold until it's tested, meaning our mold inspections help you find out–through a certified lab–exactly what you're up against. If you find black spots on your drywall, wooden materials, insulation, carpets or window frames, it is very likely that you have mold growing in your home. To be sure, you need to get the proper testing and inspection services.
Along with comprehensive visual assessments, we also offer infrared inspections and express mold and air quality testing.
So if you suspect mold growing in your home, don't panic. Instead, book with Mold Busters today for same-day service, fast reports and affordable cost.