Professional Mold Removal
Expert Mold Removal Services
Don't Let Mold Ruin Your Home or Business
Mold problems are complex. You can't ignore a mold problem either, as mold spores spread quickly, causing expensive structural damage, poor indoor air quality and serious health problems.
Mold Busters can help with our effective and long-lasting mold removal services across Ottawa and Montreal areas. We follow an intensive mold remediation process to clean mold from deep within any surface. From drywall and wood to carpets and bathroom tile, there's no mold contamination we can't solve.
As a small local company, we care about our customers, which is why we've earned an A+ rating on BBB and dozens of 5-star reviews. Our mold remediation services are trusted by governments, businesses and homeowners alike.
Our mold technicians are certified by the IICRC, RBQ and NAMP. They have over 15 years of experience in the remediation industry and continuously participate in professional development courses to enhance their skills.
Mold Busters Celebrates 15+ Years in Mold Removal Business
What is mold remediation?
Remediation is a general term used to describe a systematic and intensive process that removes contaminants from an environment following established standards and protocols. There are different types of remediation—mold remediation, bioremediation, thermal soil remediation and so on.
In the context of mold, the process of remediation is complex. If you want to do it properly, you must first realize that remediating a mold problem involves much more than just the physical act of removing mold from the affected area. You must follow a series of steps to ensure safety, minimize exposure, and obtain lasting results. See our Mold Remediation Process and Steps for a detailed summary.
It is also important to note that there are different levels of mold remediation, determined by the size of the mold damage. They range from Level 1 (small, isolated problems that are less than 10 sq. ft.) to Level 4 (large, extensive mold contaminations that cover 100 sq. ft. or more and require professional remediation).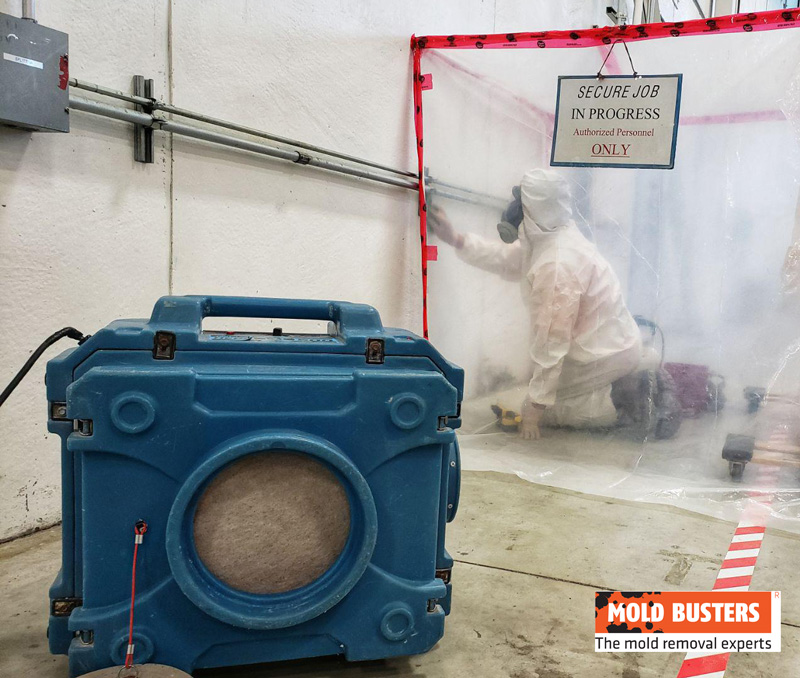 Mold removal vs. mold remediation
Mold removal and mold remediation are often used interchangeably; however, the two terms are not synonyms; they actually refer to substantially different processes.
While mold removal describes the physical process of removing moldy materials and cleaning mold from contaminated surfaces, mold remediation is a much more substantive undertaking that involves multiple steps before and after the removal of moldy materials. Although it includes mold removal, it also encompasses the containment process, disinfection and clearance process.
Mold remediation is performed by professionals while mold removal can be done on one's own. Larger mold contaminations (anything above a Level 1 remediation) should be handled by mold remediation professionals while smaller, surface-level mold growth may be done using common DIY techniques.
Finally, when it comes to mold remediation, comprehensive industry standards and practices (ANSI/IICRC S520) have been established to guide the work and ensure safety and effectiveness at the jobsite.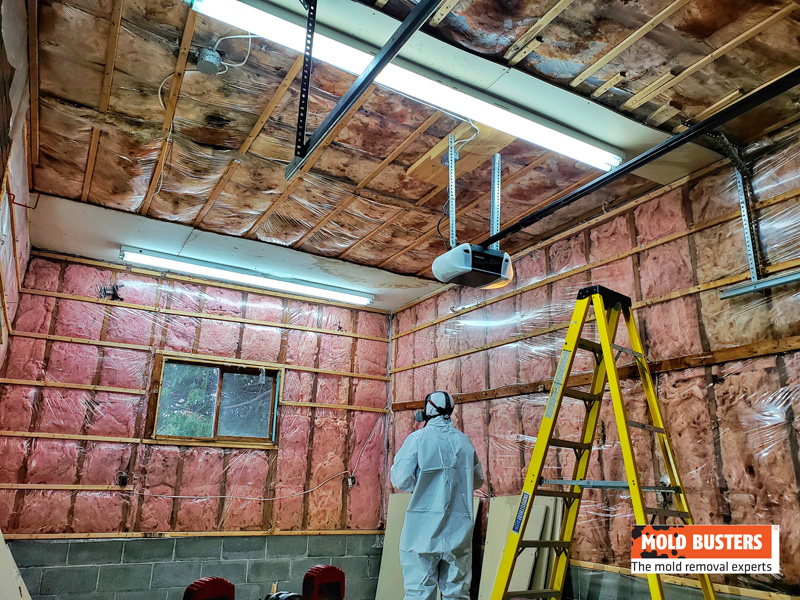 Mold remediation process and steps
This is a brief overview of the steps involved in remediating mold problems. However, every situation is different and may require a different approach to remediation. This is why Mold Busters always performs an initial scope of work assessment in order to evaluate the damage and develop the most effective remediation strategy.
Identify the moisture problem
Identifying and repairing the source of the moisture (every mold problem is caused by an underlying moisture issue).*
Containment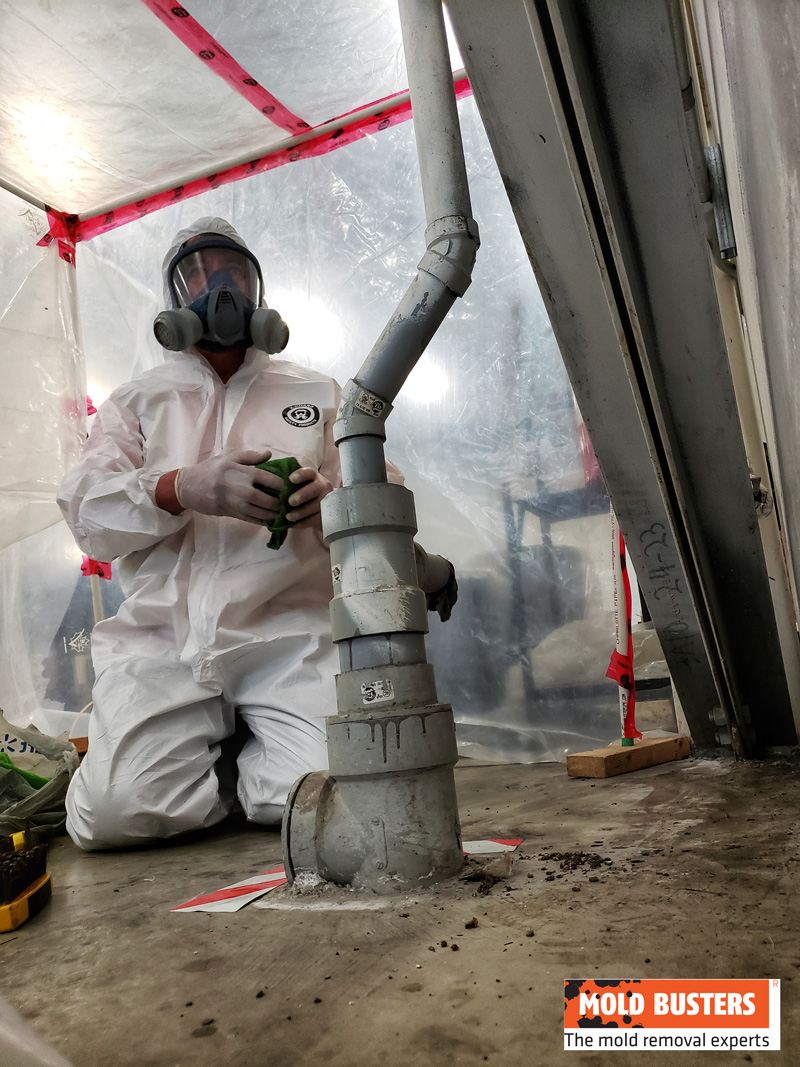 Isolating the affected area to prevent any mold spores disturbed during the cleaning process from spreading to other areas of the home. This includes the use of negative air pressure.
Mold Removal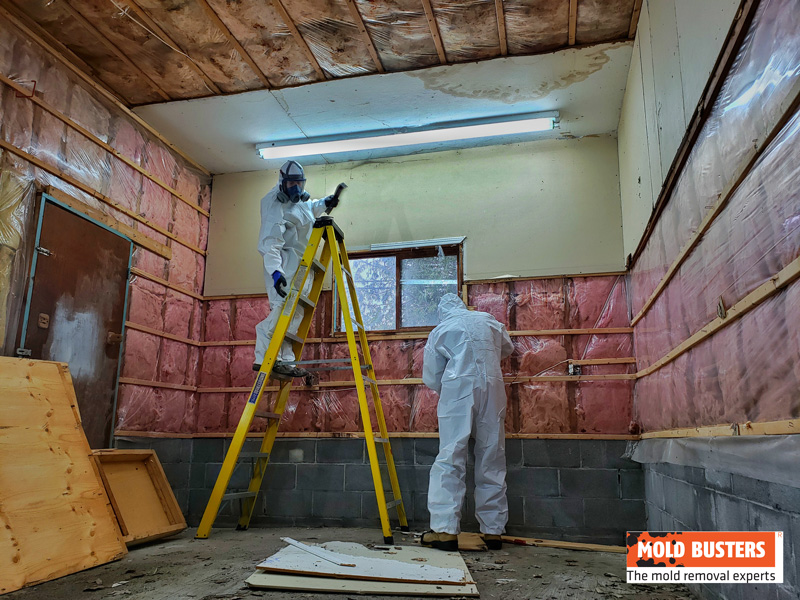 Removing all mold-contaminated and/or water-damaged materials from the area (in sealed plastic bags) and disposing of them appropriately. May or may not involve the use of HEPA vacuums, depending on the case. Keep in mind that mold spores are microscopic in size and can often become airborne during the remediation work. For this reason, it is important not only to clean surfaces, but also to use negative air pressure to extract all the airborne spores.
Disinfection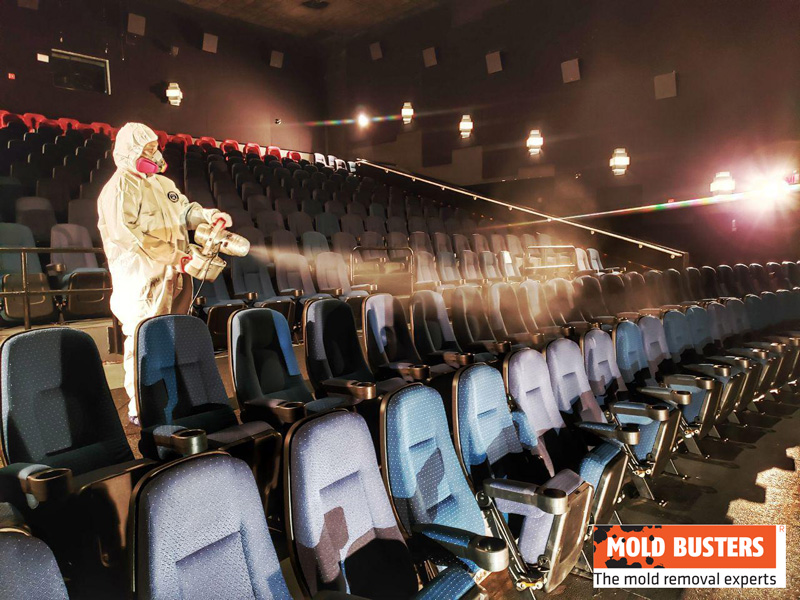 Using specialized equipment such as air scrubbers, foggers and ozone machines to disinfect surfaces in the affected area.
Clearance
Verifying that the remediation work was successful at eliminating the mold contamination.
*Note: Exceptions include situations in which moisture issues are detected only after remediation work has begun (e.g. when there is a pipe leaking behind a wall).
Mold Remediation Clearance Grades—Explained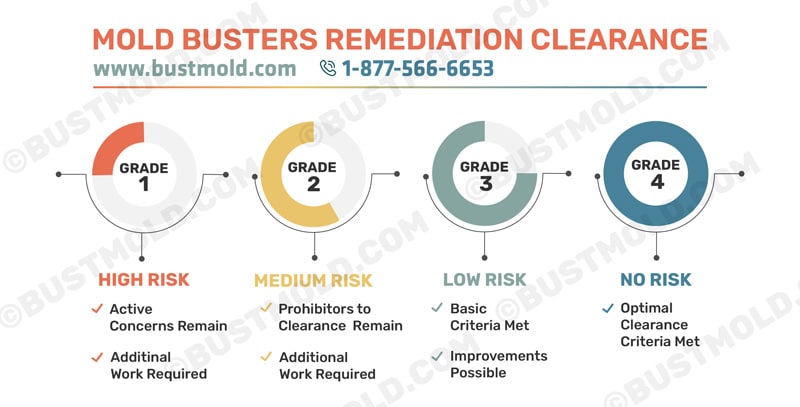 At the end of most remediation projects, a post-remediation assessment is performed during which the remediated area(s) is assigned a Mold Remediation Clearance Grade. This grade informs the owner of the risk level of the property following decontamination and identifies any outstanding or underlying issues such as discoloration, dirt and debris, and moisture problems.
Mold Busters always seeks a Grade 3 or 4 clearance, meaning that the remediation was successful and that the space is suitable for occupancy. On rare occasions, a property will receive a Grade 1 or 2 score for reasons that are beyond our scope of work, or if a new issue is discovered that needs to be corrected. We can clean up a mold problem but we cannot guarantee that it will not come back if the owner does not commit to fixing the underlying issue (a foundation crack, poor ventilation, missing gutters, etc.)
Our Mold Removal Service Areas in Ottawa
Our Mold Removal Service Areas in Montreal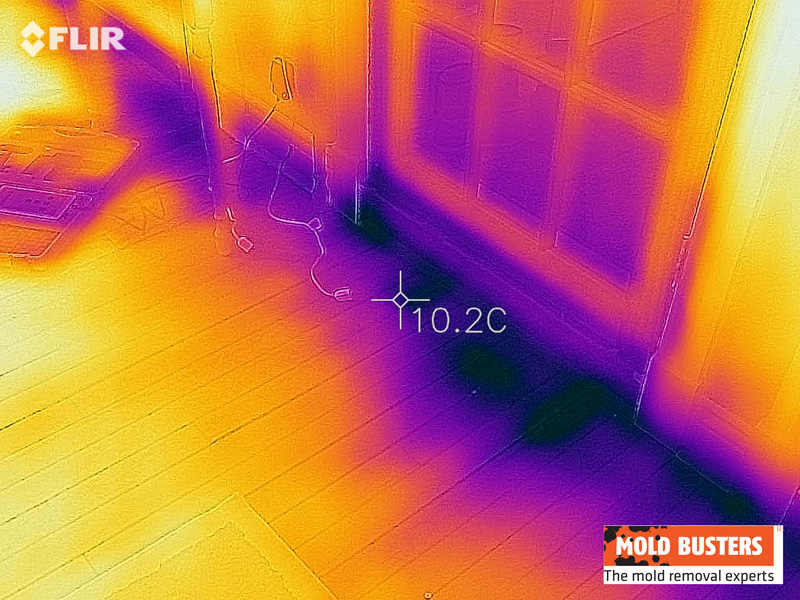 FAQ
The cost of mold remediation greatly depends on the size of the problem and the extent of the contamination. These variants are difficult to gauge over the phone, email or even from photographs, which makes it impossible to provide a mold remediation cost estimate.
This is precisely the purpose of Mold Busters scope of work assessments. During this detailed inspection, our mold technician can evaluate the mold growth in person, take any necessary tests or measurements, plan the remediation and ultimately provide you with an accurate cost for remediating the mold.
Mold Busters Price Match Guarantee
Mold Busters strives to put customers first—that means fair prices and no scare tactics.
We are so confident in this that you can now take advantage of our Price Match Guarantee, which will match or even beat a mold removal quote from another company, ensuring that you get the lowest price for you mold remediation project.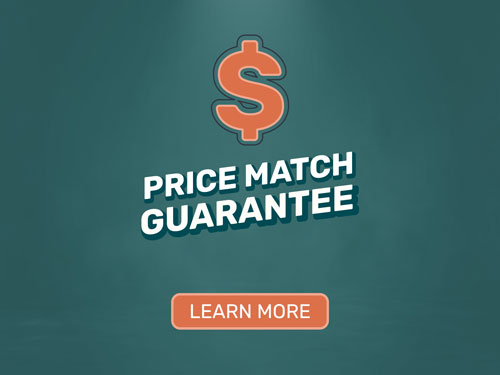 While every mold problem is different, there is a general consensus that small, surface-level mold contaminations or those that are isolated to one small area can be cleaned up by non-professionals.
Health Canada recommends getting professional help in the following situations:
The mold growth covers more than 1 square metre
If mould regrowth occurs after cleanings
If any occupants of the contaminated property suffer from health conditions associated with mold exposure (e.g. asthma, allergies, breathing difficulties)
Furthermore, anyone attempting DIY mold removal should always make sure to use proper safety equipment including N95 respirators, safety glasses, full body suits and rubber gloves.
The removal of mold is essential to maintaining a healthy living environment. The following are several clear signs that you have a mold problem that needs professional remediation:
Discoloration of walls or black, green or pink spots
Musty or earthy odours
Crackling or bubbling paint and/or wallpaper
High humidity
Water damage
The main cause of mold growth is moisture. While regular cleaning certainly works in your favour and can help you spot problematic areas, mold will ultimately thrive in any moist or humid environment.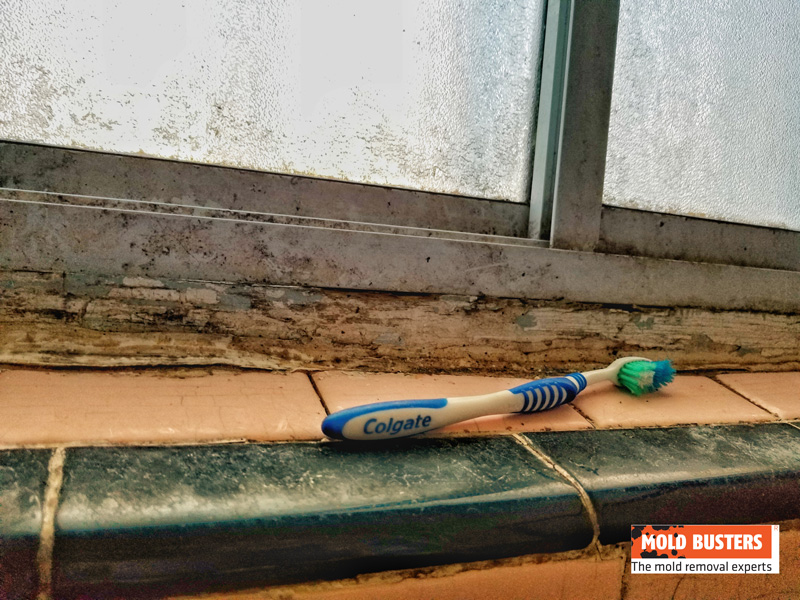 Some of the most common sources of moisture in the home are cracks in your home's foundation; leaky plumbing; old or poorly sealed windows and doors; poor ventilation; daily activities such as cooking, cleaning and showering; and recent flooding.
The fact that mold can form in as little as 24-48 hours of a moisture intrusion should be your incentive to get any moisture problems fixed immediately and to remove all mold professionally.
Many people attempt to take on a mold removal project themselves in order to save money. This is fine if you're dealing with a very small, localized problem. However, most mold problems are not that simple. They occur as a result of an ongoing issue—usually a moisture problem.
Mold abatement is, therefore, a systematic process that requires you to first identify and fix the source of the moisture. Only then can you proceed with cleaning the mold.
If you try to remove mold yourself, you risk making things much worse, not only for your home, but for your health as well. Chances are that you haven't set up proper containment, you're not wearing the proper safety gear, you haven't found the source of the mold problem, you don't have the right mold removal equipment, and you don't know how to dispose of contaminated materials properly.
Listed below are some of the most common symptoms of mold exposure:
Coughing and sneezing
Itchy, watery eyes
Runny nose
Skin irritation and rashes
Blurred vision
Ear infections
Fatigue
Shortness of breath
Worsened asthma or other breathing difficulties
Allergies
Anxiety
Long-term exposure to mold can also lead to more serious conditions such as chronic bronchitis, problems with the nervous system, cancer, multiple sclerosis and heart problems.
At Mold Busters, we've seen every type of mold problem imaginable and have helped thousands of families and businesses achieve healthier and safer living environments. Let us help you too! Book your appointment for mold removal in Ottawa and Montreal.
Finding a trustworthy mold remediation company is not easy, but there are some things you can look for to make this process easier.
First and foremost, a reputable company should be certified in mold remediation, fully insured and follow ANSI/IICRC S520. Check Mold Busters status with BBB, IICRC and more on our Certifications page.
Another sign of a solid mold professional is one who will ask a lot of questions and even insist on seeing your problem firsthand before giving any type of quote or making any sort of promises.
Last but not least, one of the best ways to make sure you're hiring the best mold remediation company is to talk to former customers about their experiences. Reviews speak volumes about a mold remediation company's quality and speed of service as well as how their treat their customers. Websites that publish reviews and rankings of local businesses can be great tools at this stage.
How we can help?
Looking for professional help removing mold and mildew? Large or small, mold problems are persistent and will often grow back after cleaning.
At Mold Busters, we offer effective mold removal services in Ottawa and Montreal for a wide range of affected areas:
We also provide mold remediation for government buildings, libraries, schools and daycare facilities, and commercial properties.
We'll find the cause of the contamination and fix it because that's the only way to ensure long-lasting protection against future mold growth.
For fast, professional and reliable mold remediation services in Montreal and Ottawa, schedule your remediation with Mold Busters!