Mold Removal – How to Get Rid of Mold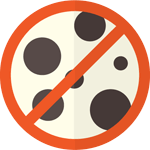 Are you looking for an effective way to get rid of ugly mold and mildew?
You can't kill mold by simply scrubbing it away with a brush and some bleach. This only removes surface mold, but the root of the problem remains. You can't ignore a mold problem either, as mold spores spread quickly, causing expensive structural damage, poor indoor air quality and serious health problems.
At Mold Busters, we offer effective mold removal services in Ottawa and Montreal for a wide range of affected areas:
We also provide mold remediation for government buildings, libraries, schools and daycare facilities, and commercial properties.
We'll find the cause of the contamination and fix it because that's the only way to ensure long-lasting protection against future mold growth.
For fast, professional and reliable mold remediation services in Montreal or Ottawa, schedule your remediation with Mold Busters!