Mold Removal in Cornwall
At Mold Busters, we bring the widest selection of air quality testing and mold removal services at the lowest prices for both residential and commercial clients in Cornwall. Customer satisfaction is our number one priority, which means we do everything in our power to make sure that you get the level of service you expect as well the respect you deserve.
Mold Busters will never take advantage of your situation or use scare tactics to convince you that you need professional mold remediation. Our mold inspections are objective, tests are done by third-party mycology laboratories, and results are measurable and verifiable.
Whatever your needs may be, contact the certified mold experts at Mold Busters for fast, trustworthy service.
Mold Inspections and Removal
Why Choose Mold Busters?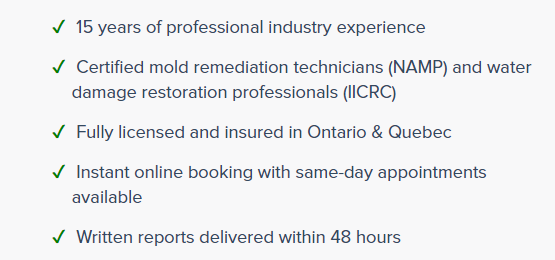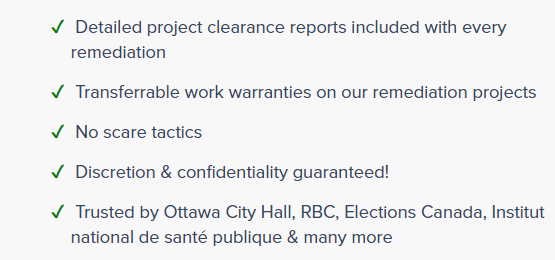 Our Certifications