Virtual Inspection
Follow established distancing guidelines while ensuring a thorough inspection of your property
Do you need your property professionally inspected but can't or won't risk viral transmission from an onsite visit due to COVID-19?
We at Mold Busters understand and have an ideal solution: Virtual inspections!
Link up with our experts digitally instead, where we'll determine what needs to be done and provide you with a competitive quote. It's that simple!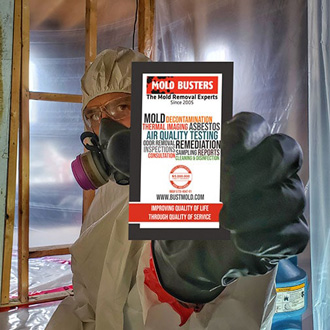 How it Works?
Schedule a digital appointment online
Connect with one of our certified indoor environmental specialists
Let them perform a thorough remote inspection, then receive your quote and timeframe
What's Included?
The service includes a half-hour phone or video call with our certified inspector
We give you guidance, advice and formation of the best course of action for your specific needs
We will be happy to explain any aspect of our service processes as needed and address any questions you may have
We will walk you through the inspection process to ensure all issues are covered
All it takes is reaching out to our team to ensure your property is safe, comfortable, and healthy during this difficult time. We're here for you and look forward to discussing your needs in more detail.