Free Virtual Mold Inspection
Get your mold inspection done from the comfort of your own home.
Don't Pay for Mold Inspection! Get it Done Virtually for Free
Mold can damage your health and your home. Fortunately, early detection can prevent major damage later on.

If you're concerned about a possible mold problem in your home but you're not quite ready to call an inspector, schedule a FREE mold inspection appointment that will be held remotely.

This kind of inspection is the first of its kind—a quick way to get feedback from a professional mold inspector. Mold Busters mold experts are trained to National Association of Mold Professionals standards, so you know you're getting the best.

Link up with our experts digitally instead, where we'll determine what needs to be done and provide you with recommendations and eventual competitive quote for mold removal. It's completely free, you will need a phone with camera only. It's that simple!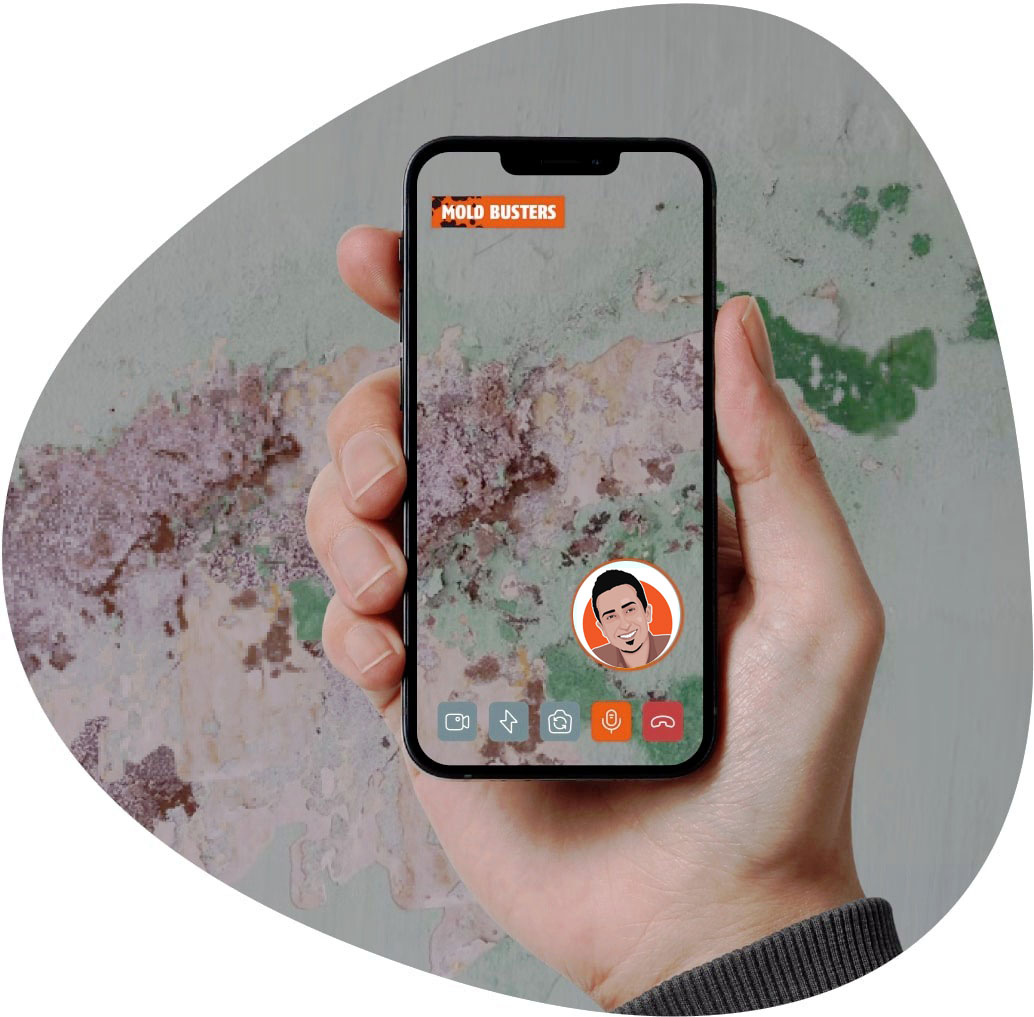 01
Book Your Virtual Appointment. Select the date and time you wish to speak with an expert.
02
Connect & Discuss. Connect via a video phone call with one of our certified indoor environmental experts to discuss the details of your situation.
03
Get Your Report and Estimate. In just a few hours, you will receive a complete report, recommendations for further action, and quote, should remediation be necessary.
Why You Should Get a Mold Inspection?
As is the case with a regular inspection, a remote inspection with phone has several benefits:
Helps identify structural home problems (this is particularly useful if you're buying a home and would like to check it for potential problems).

Reveals moisture problems such as leaks, cracked foundation, water damage, previous flooding and condensation.

This inspection is a simple, fast and inexpensive way to get feedback from a professional mold inspector about any suspicious mold growth in your home, office or cottage.

Completed more than 500 inspections using Mold Busters proprietary inspection software. It's a free mold expert – on demand!

Virtual Inspections Performed
Last Updated:
Experience the convenience of a virtual mold inspection, allowing you to have a professional inspection without the need for anyone to physically enter your home or office.
Latest Inspections Showcase