Mold Removal in Kanata
Testing, Inspection and Remediation Services
Kanata's mold removal service guaranteed to satisfy customers
Proudly offering friendly expertise, a wide range of services, and same-day service, Mold Busters is Kanata's most trusted mold remediation company.
We specialize in full environmental services for residential and commercial properties, including mold and air quality testing, visual assessments, thermal imaging inspections, odour removal and complete mold remediation.
Contact us to see how we can help you.
10% OFF
Schedule services online and save!
Available for home owners, landlords, businesses & property managers. If you are a tenant, please call to schedule your appointment.
YOUR PROMO CODE
MARCH10
Valid until March 31st, 2023
How Mold Inspection by Mold Busters Kanata Works?
A certified mold inspector visits your home to assess the area(s) in question, first checking for signs of mold and moisture intrusion. To get a better sense of the conditions, the inspector measures moisture levels, relative humidity, airborne particles and temperature. If he deems necessary, he may also perform an infrared scan to locate or rule out abnormalities in temperature.
At the homeowner's request, the inspector can take a mold or air quality test to identify and quantify the types of mold present. Finally, using the observations gathered during the inspection, he puts together a report and, if necessary, a scope of work and quote for mold removal.
If you have a residential or commercial property in Kanata, call Mold Busters for same-day mold inspections that are affordable, fast and accurate.
Our Services
Our most popular services include:
FAQ
It depends on your bathtub. Mold doesn't grow on materials like ceramic, porcelain and metal. However, certain plastics (like acrylic) are susceptible to mold. Given that acrylic tubs are quite common in modern-day bathrooms, you may indeed be dealing with mold.
That said, the red film you're referring to is in all likelihood mildew. If this is the only thing you see on your tub, then you are okay. However, if you start noticing black spots or darker discoloration on or around your tub, you're probably dealing with black mold.
If in doubt, give us a call and we'll have one of our certified inspectors take a look.
Mold Busters Kanata Celebrates 15+ Years in Business
Service areas across Kanata
Located just 20 km west of downtown Ottawa, Kanata is among the largest suburbs of the city, with a population of 80,781 (2011), which continues to grow rapidly. In fact, before becoming a part of Ottawa in 2001, Kanata was considered one of the fastest growing cities in all of Canada. It also plays an important role in Canada's hi-tech industry
We service residential, commercial, goverment properties and cover these areas across Kanata, as part of Mold Busters Ottawa:
We service rural areas!
Mold Remediation Showcase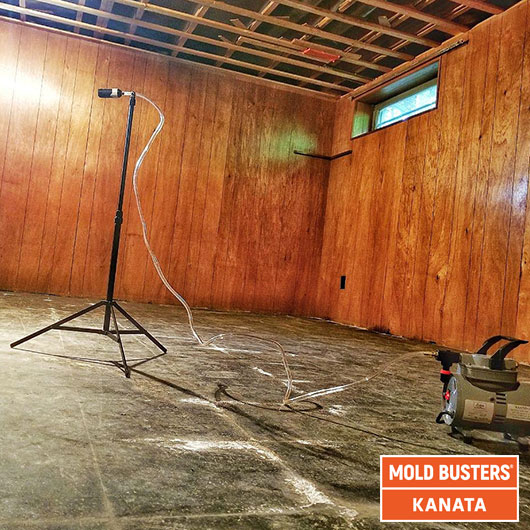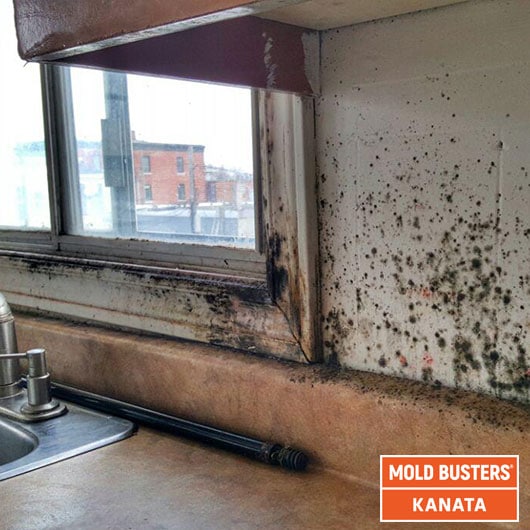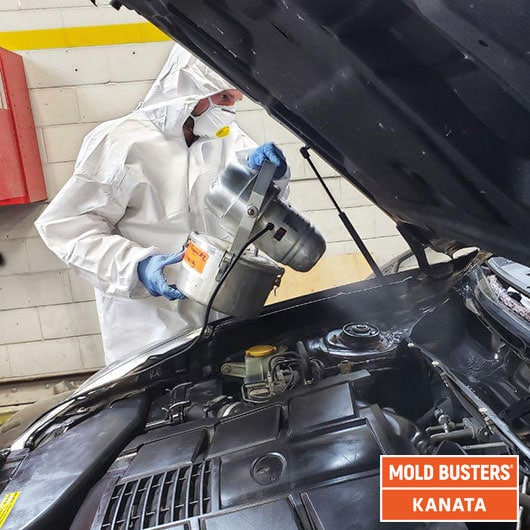 Contact Us
Worried about mold, odour or other air quality issue? Contact us:
Info
Mold Busters Kanata. Ontario, Canada
Customer Service: 24/7
Inspection & Remediation: 8AM- 5PM
Reviews from our customers in Kanata
Call Now Button
Skip to content