Ottawa Mold Removal
Fully certified mold remediation in Ottawa. Call us today & remove the toxic mold from your home.
Mold Busters strives to deliver comprehensive mold inspection, mold testing and mold removal services in Ottawa for both residential and commercial properties. Fast, reliable and affordable—always.
Our inspectors and technicians are fully certified with the National Association of Mold Professionals (NAMP) and strictly follow IICRC guidelines for safe and effective remediation and water restoration.
We also have certified thermographers on our team to help you identify hidden problems like moisture intrusion, air leakage, mold growth and electrical overheating.
So, whether you're dealing with toxic mold, asbestos, VOCs or even a mouse problem in your home, we can help restore the health and safety of your indoor space. Call now to speak to a certified technician.

7946+
clients
15 years
in business

5862+
removal jobs

16590+
inspections

Mold Busters Ottawa Celebrates 15+ Years in Business
Why Ottawa Prefers Mold Busters
15 years in the mold removal industry

Same-day appointments & emergency service

Reputable third-party laboratories for all testing services

Full written reports delivered in as little 48 hours
Written estimates within hours of an appointment

Licensed & insured to work in Ontario

Transferrable work warranties available

Full discretion & client confidentiality

No scare tactics or conflicts of interest
Mold Busters Ottawa Perks
Track Your Inspector's ETA
Don't lose time or energy wondering when your inspector will arrive. With our unique En-Route system, you will receive a notification when our mold inspector is on his way to your home.
Track him in real time on Google Maps and know exactly when he will be at your door. No more waiting. Complete transparency.
Our Price-Match Guarantee!
Comparing prices for Ottawa mold removal? Look no further because Mold Busters will match (or beat!) any competitor's mold removal quote to ensure that you get the best possible service at the lowest possible price. Our reputation for excellence is built on always putting our customers first. We don't use scare tactics and we never upsell our services. With over 15 years of experience in successfully decontaminating indoor environments, there is no better choice than Mold Busters to resolve your issues.
Learn more about our Price-Match Guarantee.
Dedicated Customer Solutions Providers Working for You
Wondering how we are able to answer calls after hours, schedule same-day inspections or deliver reports within 48 hours of a mold inspection? Our experts from the Customer Solutions team is a remarkable group of highly trained and knowledgeable staff whose main duty is to communicate with clients and make sure all of their questions and concerns have been answered. No other mold removal company in Canada compares!
Need Financial Help? Financing Now Available in Ottawa!
Mold can strike any time in home, whether you're ready for it or not. Luckily, Mold Busters now offers financing options for homeowners who need some help paying for mold removal work. No matter how big or small your mold problem, our financing can work for you. The process is simple and flexible. Just fill out the application form to get started.
Our Service Areas Across Ottawa
We service residential, commercial, goverment properties and cover these areas across Ottawa:
The Glebe
Old Ottawa South
Arlington Woods
Qualicum
Centrepointe
Chinatown
Carlington
Bells Corners
Sandy Hill
Byward Market – Parliament Hill
Little Italy
Bayshore
Overbrook
New Edinburgh
We service rural areas!
Ottawa Mold Statistics
Mold Busters has performed hundreds of air quality tests in Ottawa over the last 15+ years. By taking a deep look over the results, we have managed to extract interesting data about mold presence in Ottawa homes:
Properties without any mold issue

Properties affected with mold in different Ottawa areas

Toxic mold types found in homes

Common mold types found in homes

More details and explanation of how data was collected is available inside our mold statistics & facts page.
Latest Projects in Ottawa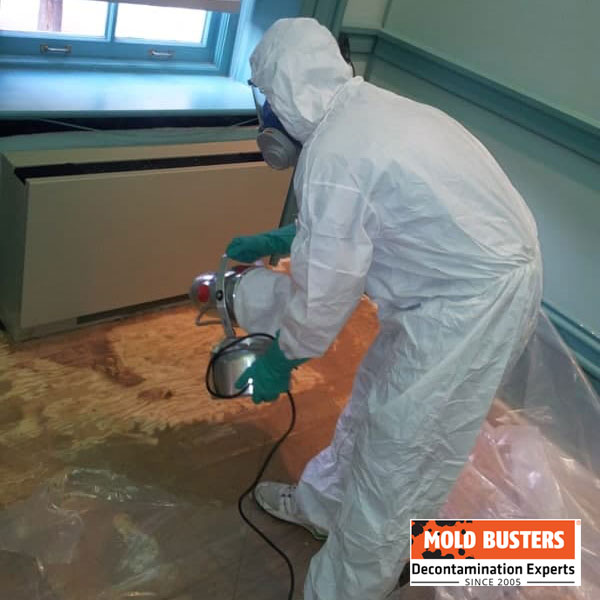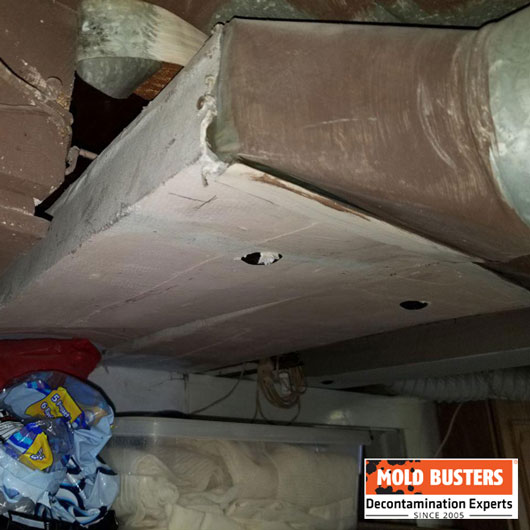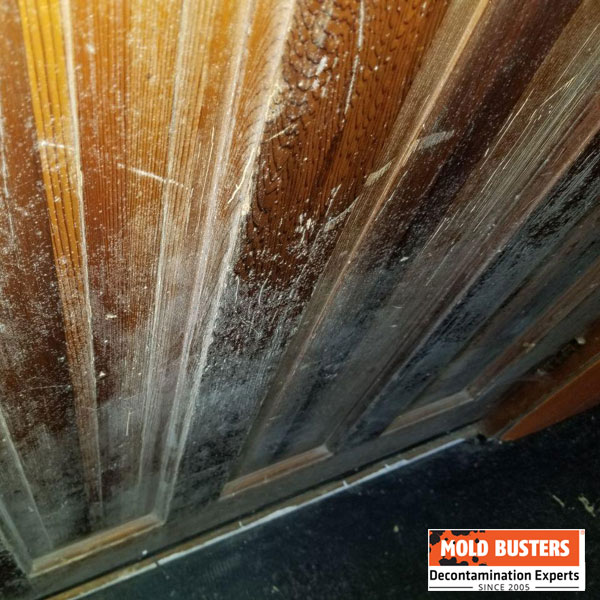 How we found invisible mold in a Manotick home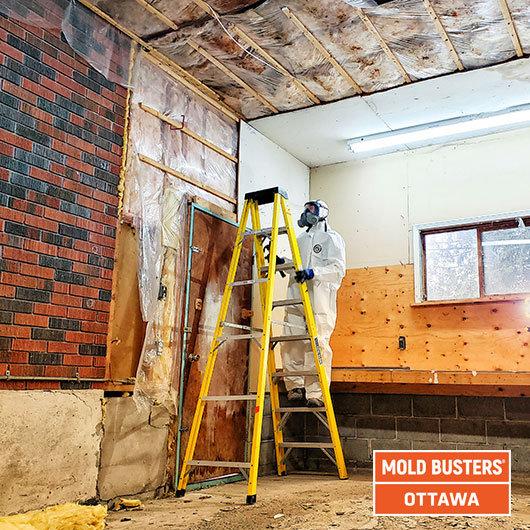 Garage mold remediation in Sheffield Glen
Previous
Next
How We Help People of Ottawa?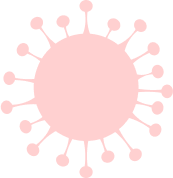 In Ottawa Trusted By…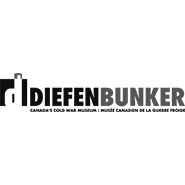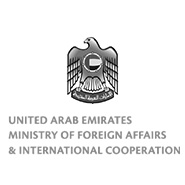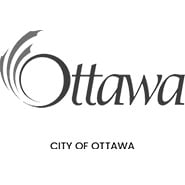 Contact Us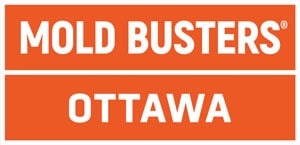 ---
Worried about mold, asbestos or another air quality issue? Contact us:
FAQ
If you suspect a mold problem in your home, the best thing you can do is to contact a professional and get it checked it out. Not all black spots on walls are mold.
A certified mold inspector will be able to come in and take an air quality test or surface sample, look for other signs of mold contamination, and identify the cause of the problem (usually some form of moisture intrusion). You might have a leaky pipe behind your wall, cracked foundation that's allowing water to enter your home, or you might simply have a spider infestation.
Remember, if it is mold, the longer you wait, the worse the problem will get. A professional mold inspection will give you the answers you need to address the problem quickly and effectively.
We get asked this question a lot, but the answer is always the same. As simple as the mould problem may seem, it's impossible for us to give a quote without seeing the problem first. This is because the extent of the damage is not always visible and further investigation may reveal underlying issues that need to be addressed before any remediation begins. It's kind of like a mechanic trying to fix your car over the phone–a lot of guesswork would be involved.
As such, we always recommend comprehensive visual inspection services before committing to any remediation work in your home in order to avoid surprises, headaches and unexpected expenses. Luckily, at Mold Busters Ottawa, we're committed to providing fast, reliable service. We're often able to provide property owners with same-day mold inspectionfs so you can get their mold problems fixed sooner rather than later.
Our most demanding remediation services include attic mold remediation services, water damage restoration, air quality inspection, cleaning services, and emergency services.
Mold grows in the home when three conditions are met: right temperature, food source, and moisture. Usually, people from Ottawa are complaining about mold when they have water damage or poor ventilation problem. Houeshold mold could be visible and hidden. As such, the most common spots for mould growth in houses are:
Kitchen
Bathroom
Basement
Attic
Garage
Aside from property damage, mould can negatively affect your health. The most common health issues you can have are skin irritation, asthma symptoms, fever, nausea, fatigue, and many others.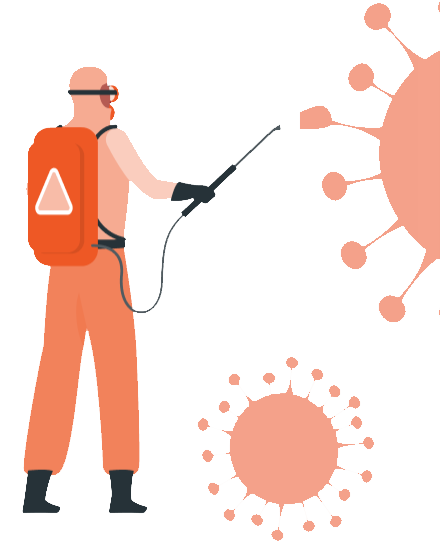 Reviews from our customers in Ottawa

I have been sick for over a month with an odour coming from my neighbours. Management did nothing as they said it was their food. Mold Busters Ottawa came to investigate the odour. Very courteous, polite and did the testing. Explained everything in details and sent me in the right direction to resolve the problem. I really appreciate what you did and I would highly recommend you!!
Centrepointe
Read All Reviews