Mold Removal in Dorval
Local Testing and Remediation Services
Did you just purchase a new home in Dorval only to discover a mold problem hiding in the bathroom, basement, kitchen or other area? Or maybe you've been struggling with black mold for years, a problem that keeps coming back? In all of these situations, Mold Busters can help.
With 15 years of experience cleaning mold and remediation technicians who are certified by the National Association of Mold Professionals, we are Dorval's most trusted mold remediation company. Get rid of mold for good. Contact Mold Busters Dorbal and see the difference that fast appointments, years of experience and superior customer service makes.
ONLINE BOOKING
Schedule services online and save!
Get 10% OFF when you
book online using this code:
SPRING-SAVINGSOffer ends May 31st, 2022
Online booking is available for home owners, landlords, businesses & property managers only. If you are a tenant, please call to schedule your appointment.

Mold Busters Dorval Celebrates 15+ Years in Business
Get accurate mold testing in Dorval
The official Mold Busters motto is "It's not mold until it's tested." Following the initial assessment, our technician generally recommends a mold test. We offer two types of testing:
Surface sampling for mold
Non-viable air testing for mold
Surface sampling determines whether or not a surface is contaminated with mold via tape, swab or bulk sample. For instance, if there is black spotting on your ceiling that you suspect is mold, a surface sample will confirm or deny that with a simple yes or no. This type of testing is generally straightforward and produces fast results on the spot. It does not, however, provide quantitative information about your IAQ.
A non-viable air test for mold is quite different in that our technician will capture a specimen of air and send it to an accredited microbiological laboratory to be checked out under a microscope. Lab results reveal important, more detailed information about your IAQ, including whether or not there's mold, the species present and the concentration of mold spores in the air.
Not every cluster of black spots or musty odour is mold. That's why it's best to book a test before jumping to conclusions. It may just save you a lot of work, time and trouble.
Our Services
Our most popular services include:
Mold Statistics in Dorval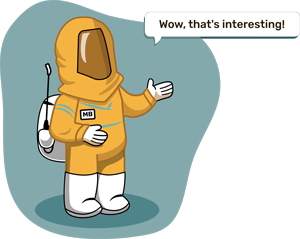 Did you know?
Only 13% of homes we tested in Quebec didn't have any presence of mold?! Find out more mold stats and facts inside our mold statistics page.
Service Areas Across Dorval
We service residential, commercial, goverment properties and cover these areas across Dorval:
Lachine
Lasalle
Ville-Émard
Verdun
Nuns' Island
Pointe-Saint-Charles
Southwest
We service rural areas as part of the Mold Busters Montreal!
FAQ
My basement flooded last spring. Even though I cleaned up and fixed the leak immediately after, my basement now smells damp and musty. Could there be mold?
The reason why flooding and mold almost always go together is precisely because a flood provides the moisture mold needs to thrive. Even after the floodwater has receded and the area has been cleaned up, black mold remains a threat, usually because things haven't been dried properly or the source of the moisture has not been repaired.
Whether you've had flooding due to a natural disaster, a broken pipe or leaky foundation, you need to thoroughly check every part of the affected area in order to ensure that all wet or damp materials have been completely dried. This includes not just carpets, furniture and other surfaces, but also subfloors, insulation and other materials hidden behind walls, floors and under baseboards.
Act fast to prevent further contamination and destruction by black mold growth after a flood. Contact the certified water damage restoration and mold remediation experts at Mold Busters for fast, safe and thorough service.
Contact Us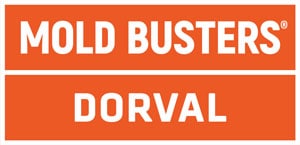 ---
Worried about mold, asbestos or another air quality issue? Contact us:
Reviews from our customers in Dorval