Book in 3 Easy Steps
Now, you can automatically schedule Mold Busters to inspect your home or office without having to call us!

Select a service.

Add your info & pay online.

Sit back & relax.
We're on our way!
Why Choose Mold Busters?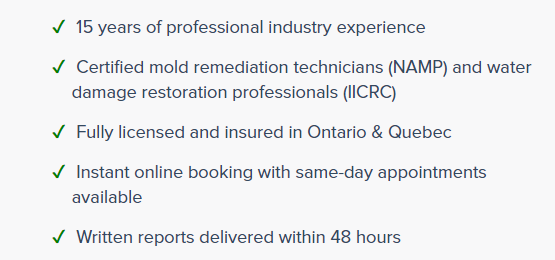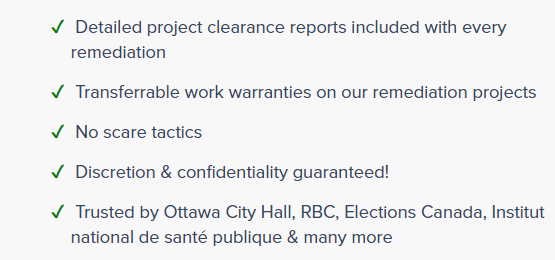 How to Improve Your Indoor Air Quality in Gatineau
Mold is one of our primary concerns at Mold Busters, but it is just one factor in the overall indoor air quality of a building. In addition to black mold, other pollutants like asbestos, VOCs and radon also pose a huge risk to your health and well-being.
Unfortunately, in most cases, we don't even realize we're exposed. This is because most indoor pollutants like asbestos, radon and VOCs are hard to detect - we cannot see or smell them. Until now.
Mold Busters offers air quality testing for mold, VOCs and asbestos.