Book now at 819-303-0250
Our unbeatable record for customer satisfaction means that you will get fast,
effective and affordable answers to your questions.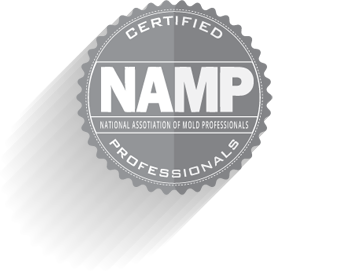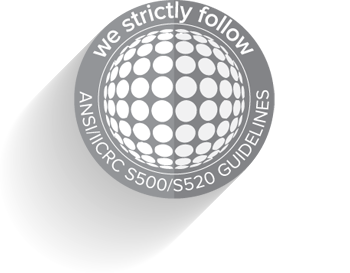 Whether you're worried about mold, water intrusion, asbestos, VOCs or any other air quality problem, we've got you covered.
Mold Busters technicians are fully certified with NAMP (National Association of Mold Professionals) and always follow ANSI/IICRC guidelines for safe mold remediation and water damage restoration.
Air Quality Testing and Mold Removal in Gatineau
What Our Customers Have to Say
To be honest, until recently, I had been putting off getting a mold inspection for some time because I just didn't have the time to deal with and supervise workers in my home. But it's amazing how easily and professionally Mold Busters located the exact source of my bathroom mold problem using their infrared camera service. It was simple, fast, with no fuss and no mess.
M. Lacasse

Worried about mold, asbestos or another air quality issue? Contact us!
Mold Busters FAQ
I'm buying an older home in Gatineau but I want to get it tested for mold first. Is it possible to make this a condition in my offer to purchase?
Certainly. Mold tests reassure buyers that they're making a sound investment. Often, mold problems that were not noticed at the time of purchase lead to extensive structural damage and costly repairs later on. A mold inspection also often uncovers other hidden problems like moisture intrusion and poor insulation.

By finding out about any mold problems before signing an offer to purchase, you have more leverage to negotiate a lower price, to set conditions that benefit you, and to opt out of the deal if you choose to do so.

12 impasse des Lilas, Suite 9 | Gatineau, Quebec | J9A 2T4
(819) 303-0250
We've worked with...