Mold Testing, Inspection and Removal
Expert Remediation Services | Over 15 Years
We Are Open as an Essential Service
How We Can Help

Our mold inspections help to identify moisture issues, structural defects, hazardous asbestos-containing materials, poor indoor air quality, and energy inefficiencies—all of which can lead to mold growth and threaten your health. More benefits of getting your property inspected.


Getting rid of indoor contaminants like mold, viruses, and bacteria is more important than ever if you want to stay healthy and safe. To keep your indoor environment clean, we offer professional remediation services that include mold removal, odour removal, demolition and complete disinfection.

Mold Busters Celebrates 15+ Years in Business
10+ Reasons to Choose Mold Busters
Detailed project clearance reports available

Transferrable work warranties included in all remediation projects

Discretion & confidentiality guaranteed!

Trusted by Ottawa City Hall, RBC, Elections Canada, Institut national de santé publique & many more

Third-party laboratory testing
Real-Time Stats
17014
Air samples collected
Poor IAQ is a common cause of allergies
and chronic health problems.
Get air quality testing to find out
if you have toxic mold growing
in your home.
7531
Asbestos samples collected
Asbestos tests can be carried out on any material you have concerns about, including tiles, drywall, insulation and wallpaper. Get answers now!
7531
Asbestos samples collected
Asbestos tests can be carried out on any material you have concerns about, including tiles, drywall, insulation and wallpaper. Get answers now!







7946
SATISFIED CLIENTS
873655 KMs DRIVEN
16590
Inspections performed
Inspecting your home for signs of mold
or moisture intrusion is one of the most
effective ways of preventing structural
damage and poor indoor air quality.
Protect your property today!
5862
Remediation projects completed
Our professional mold remediation services will identify the source of your mold problem and repair it, minimizing the chances of mold growing back.
5862
Remediation projects completed
Through our mold remediation service projects.
Last Updated: September 23rd, 2021
Professional Mold Services
Mold is one of the most common and persistent problems in homes, offices and other buildings. For effective long-lasting protection against mold, you need professional help.
The certified experts at Mold Busters offer fast and reliable inspection, testing and remediation services for today's most common indoor air pollutants – from mold and mildew to asbestos and lead.
Professional Disinfection Services in Ontario & Quebec
Professional disinfection during the COVID-19 pandemic is essential for many businesses and institutions across Ontario, Quebec and the world.
We are tirelessly working to meet the demands of our clients, when it comes to cleaning, disinfection and remediation. Our disinfection services cover offices, child-care centres, restaurants, embassies, homes and much more.
We understand that your health, safety and livelihood depend on a clean, germ-free environment. With over 15 years of experience in the remediation and disinfection industry, we are here to help for as long as we can. Book your initial virtual assessment today.
Thinking about buying a home?
Our comprehensive inspection services can help you make a sound investment and avoid purchasing a property that's got a mold, asbestos or other IAQ problem.
For all of your indoor air quality needs, choose Mold Busters. With offices across Ontario and Quebec, we are often able to serve you within 24 hours of your call.
Mold Statistics and Facts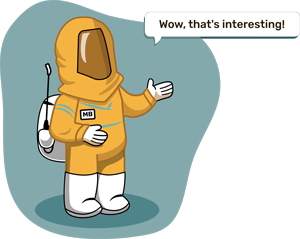 Did you know?
Only 6% of tested outdoor air samples didn't have any presence of mold?! Find out more mold stats and facts inside our mold statistics page.
Over 5000 Happy Clients in Ontario and Quebec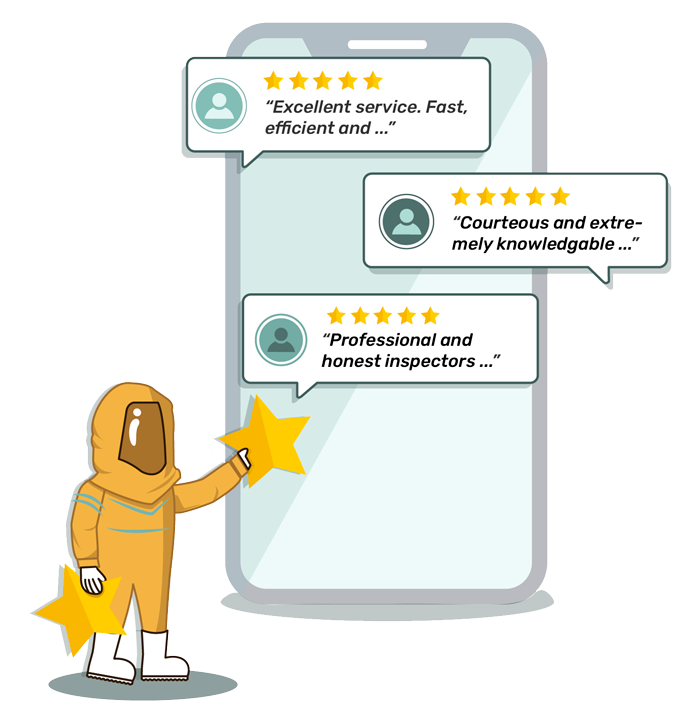 Excellent service. Fast, efficient and affordable. Total professionalism from start to finish. Would definitely recommend, they are with you every step of the way.

We are in the construction business and when we have good services, we like to refer teammates and other contractors to those good service providers – 10/10.

ED Brunet and Associates Canada Inc. Gatineau, Quebec
I couldn't believe how much mould I found underneath the flooring during my home renovation. I tried to clean it up myself but it was just frustrating and pointless. I finally called Mold Busters after a couple of my neighbours told me about their great services. I'm so glad I did. They even applied a polymeric disinfectant everywhere to prevent the mold from growing back.

Coupal J. Carleton Place, Ontario
Join the Mold Busters Team