Odour Inspection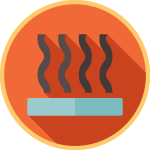 Ottawa & Montreal

Have you noticed strange (and often unpleasant) odours coming from your home? Are you experiencing headaches, nausea or any form of discomfort due to odours in your home?

At Mold Busters, our professional odour inspections in Ottawa have often revealed long-standing, hidden air quality problems in homes, including high concentrations of indoor air pollutants, moisture intrusion, mold and poor ventilation.
For your convenience, we also offer odour inspections in Montreal.
Hiring a professional to examine your property can help you locate the cause of the odour. Once you have this information, you can then get rid of the odour for good and improve your indoor air quality.
Don't wait to get started—schedule your appointment with Mold Busters now!