Mold Removal in Brockville
It's our mission at Mold Busters to educate and protect Brockville residents from the adverse effects of poor indoor air quality (IAQ), caused by some of today's most common household pollutants including mold and asbestos.
We are fully trained and certified to handle all of your mold and air quality concerns with equipment you can trust and at a rate you can afford.
Mold Inspections and Removal
Why Choose Mold Busters?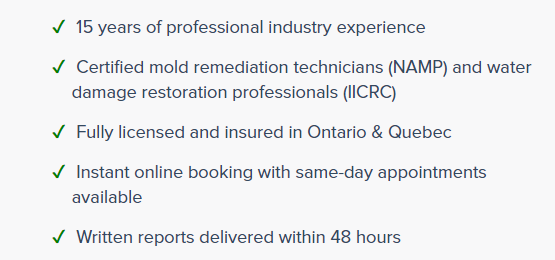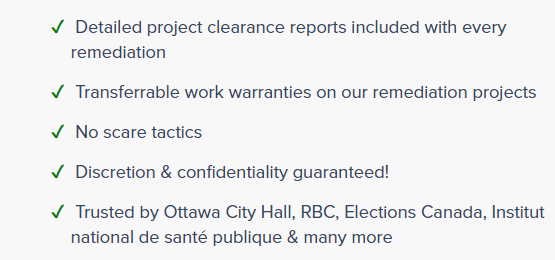 Our Certifications