Training for Mold Professionals
Welcome to the mold training and awareness section of the Mold Busters website.
Intended primarily for professionals working in the indoor environmental industry, these resources can also be used by contractors, construction workers, educators, health-care workers, industrial engineers and consultants, realtors and homeowners—anyone who wishes to expand their knowledge and understanding of today's most important indoor air quality issues.
Regardless of your profession, feel free to browse through our growing list of mold training and awareness resources.
The Residential Mold Removal Course
Become a Mold Remediation Expert with Our Comprehensive Online Training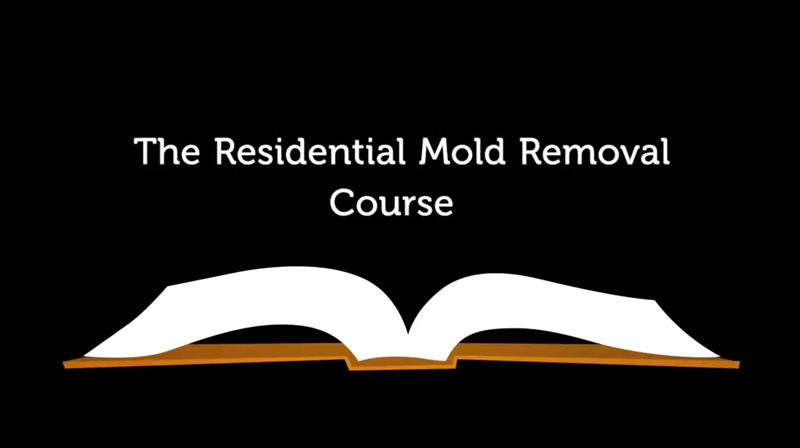 Transform into a competent mold removal professional with our thorough online course, tailored for those in the remediation, disinfection, or construction industries. This course is crucial due to the rising demand for knowledgeable mold removal experts, as homeowners increasingly recognize mold's harmful effects.
What You Will Gain:
A comprehensive overview of the mold removal process, from assessment to clearance.
Detailed understanding of safe work practices and the use of personal protective equipment.
Insights into effective remediation techniques and what to avoid in mold removal.
Enroll now to become the best mold remediator you can be, leveraging our 15 years of professional experience in mold remediation.
The Mold Inspection & Removal Business Course
Elevate Your Business and Multiply Your Profits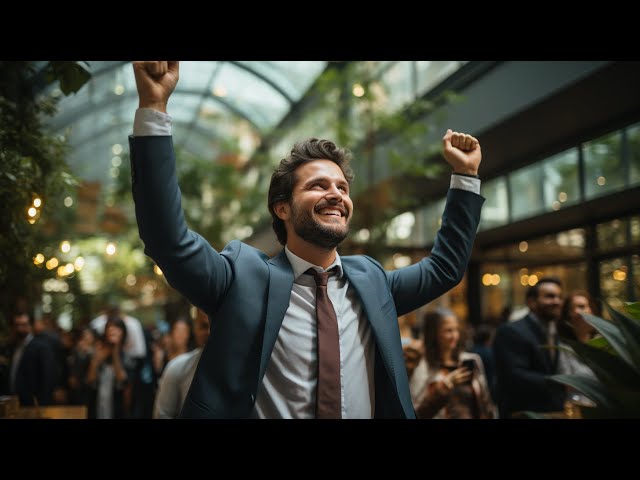 Unlock the potential of your mold inspection and removal business with our groundbreaking course. This program is a game-changer, designed to double or even triple your client base almost instantly, with minimal extra effort on your part.
Learn from industry veterans with 20 years of experience as they share innovative strategies and insights tailored to the mold removal industry. This course will empower you to provide unmatched value to your customers, leaving your competition far behind.
Course Highlights:
Revolutionary methods to significantly increase client numbers without doubling the workload.
Proven strategies that provided resilience even during tough economic times like the Covid crisis.
Techniques to add more value to your services and outshine your competitors.
Don't miss this chance to revolutionize your business and achieve financial freedom. Enroll now and step into a world of unmatched success and professional growth.
The Confined Space Safety: Pre-Entry Training Course
Navigate Confined Spaces with Confidence and Master the Art of Safety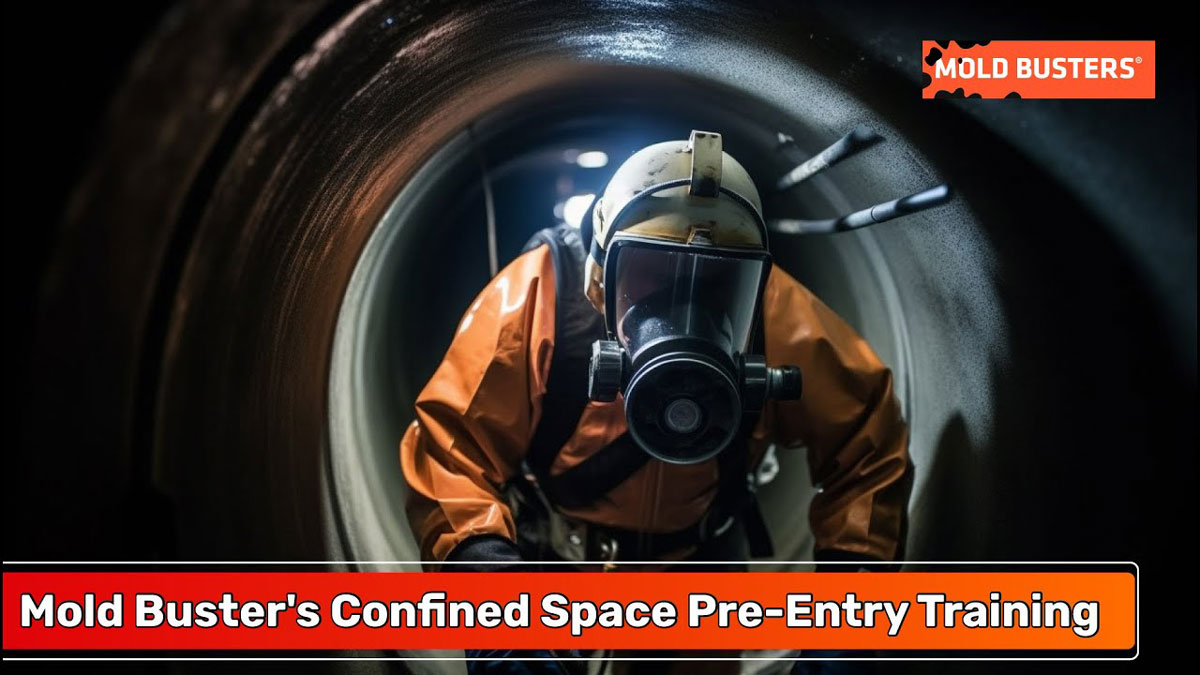 Tailored for those who regularly confront the challenges of confined environments, the Confined Space Pre-Entry Training Course is a pivotal step toward occupational safety. You will learn to adeptly handle the unique risks and emergencies inherent in confined spaces.
Our training goes beyond theory, plunging into real-world scenarios. You'll grasp the essentials of identifying and navigating different types of confined spaces, mastering emergency protocols, and implementing effective safety measures.
Why This Course Is Essential:
Comprehensive Curriculum: Covering all aspects of confined space safety.
Expert Instruction: Benefiting from real-world insights and experience.
Certification: Earning a mark of safety proficiency and preparedness.
Elevate your safety standards and join the ranks of well-prepared professionals. Enroll in the "Confined Space Pre-Entry Training" today and unlock the core of safety in every step.
The Fall Protection Training Course
Master the Fundamentals of Fall Safety and Compliance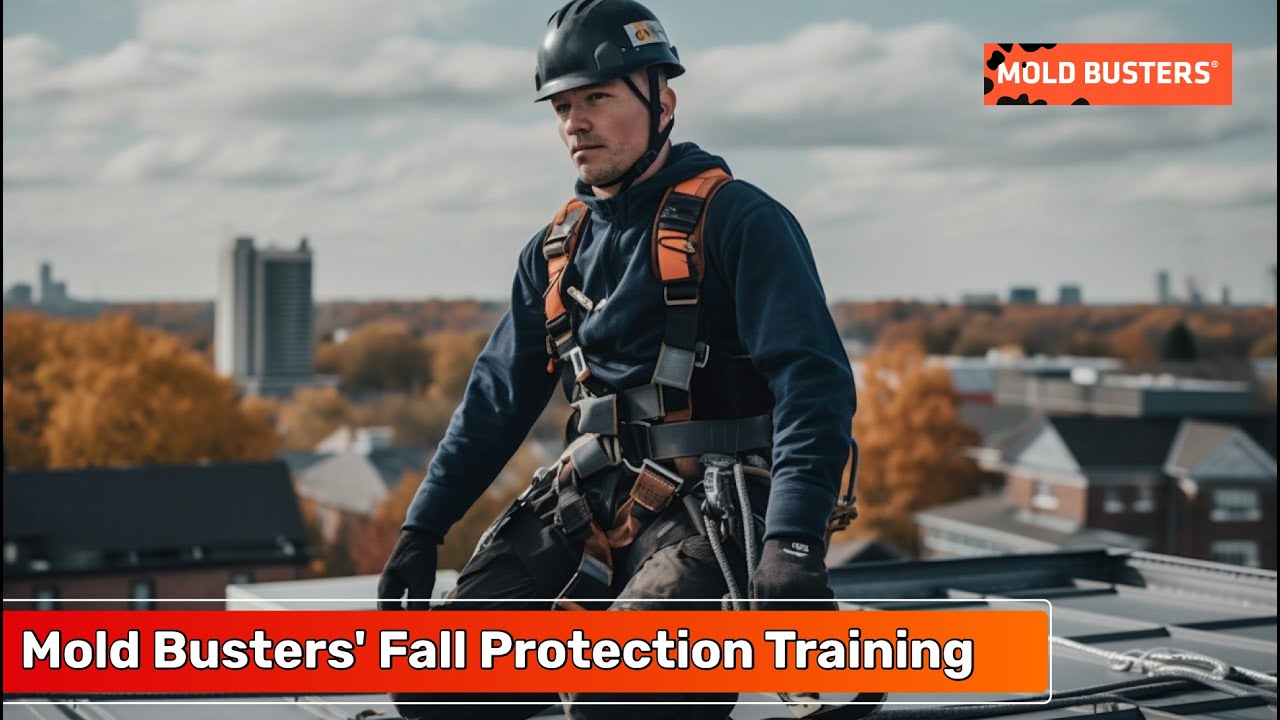 Step up to the critical challenge of workplace safety with our "Fall Protection Training Course." This comprehensive program, meticulously crafted by industry expert Michael Golubev, transforms your approach to safety at heights, turning every workplace into a zone of safety and confidence.
Course Highlights:
Deep dive into various fall hazards and mitigation techniques.
Engaging real-world scenarios and simulations for practical application.
Up-to-date curriculum reflecting the latest in fall protection standards.
Interactive learning with case studies and group discussions for a collaborative experience..
Enroll now and take a significant leap towards creating a safer, more compliant workspace today.
The Respiratory Protection Training Course
Enhance Your Knowledge and Skills in Respiratory Protection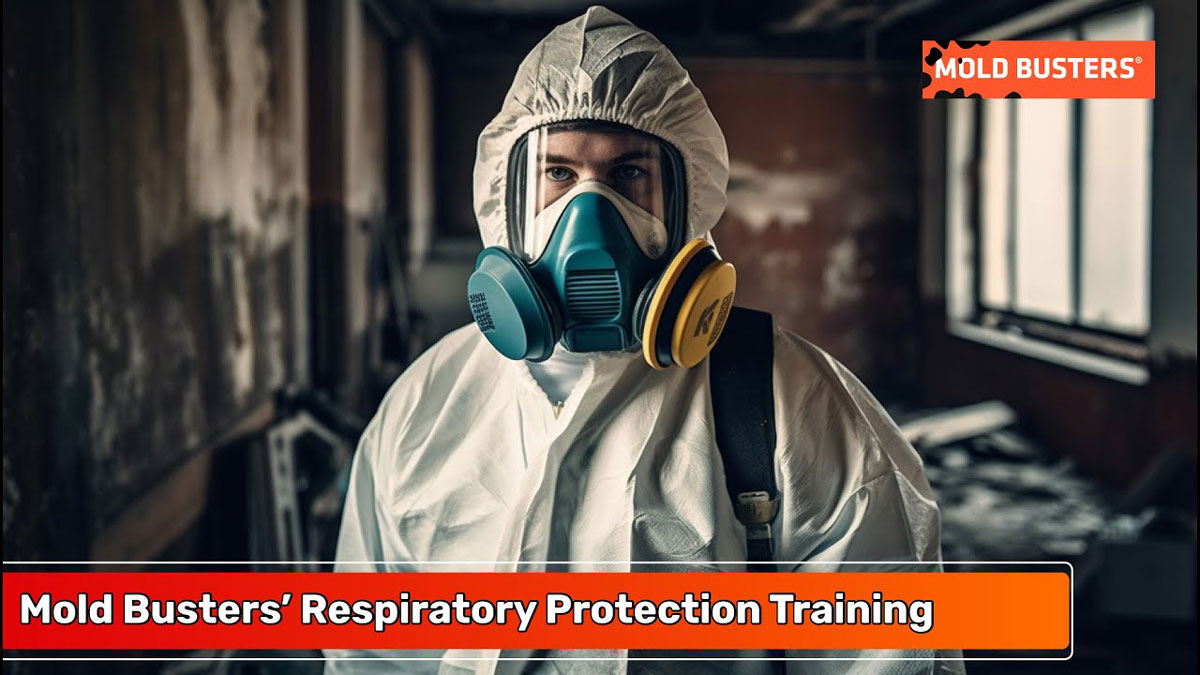 Elevate your safety expertise with our comprehensive "Respiratory Protection Training Course." Tailored for professionals across various industries, this course provides essential insights into respiratory safety, ensuring you're prepared for any challenge. With decades of experience, our expert instructors offer not just theoretical knowledge, but also practical, real-world applications.
What You Will Learn:
Comprehensive understanding of respiratory hazards and protection techniques.
Selecting and using the right respirator effectively.
Hands-on training with real-world case studies for practical insights.
Don't miss this chance to be at the forefront of respiratory safety. Enroll now and join the ranks of professionals committed to maintaining the highest standards of workplace.
The Workplace Hazardous Materials Information System Course
Unlock the Secrets of Safely Handling Hazardous Materials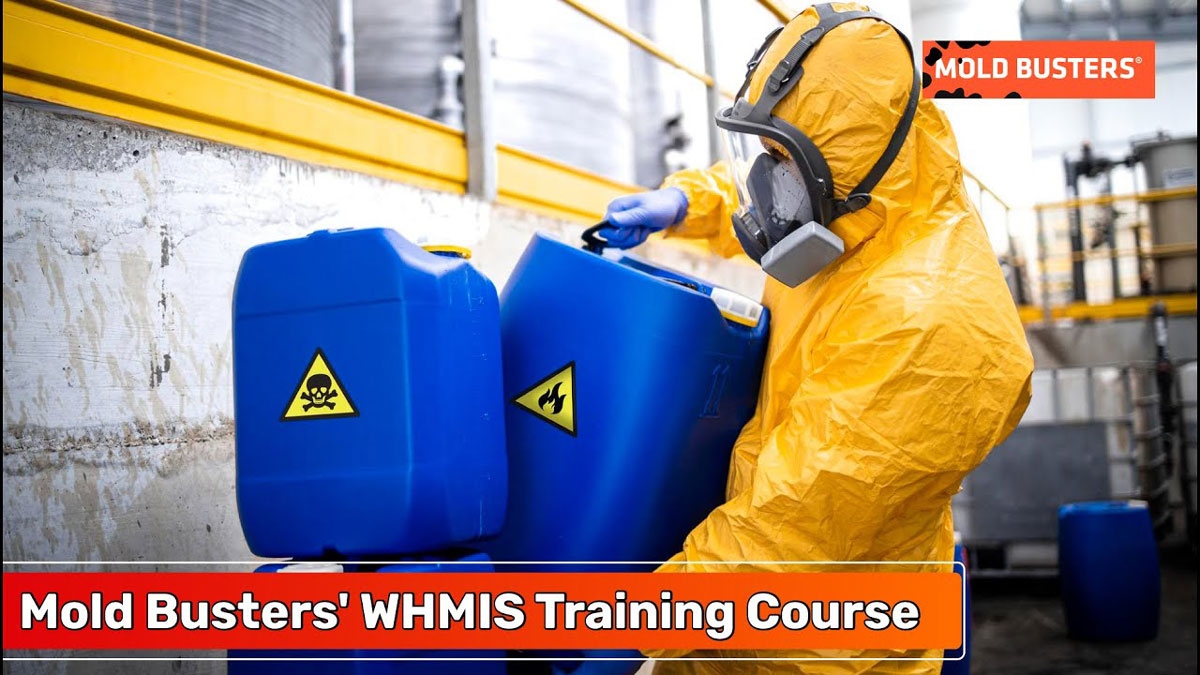 Embark on a transformative journey with our WHMIS Training Course. This comprehensive program is designed to turn you into an expert in handling hazardous materials in the workplace. Whether you're a seasoned professional or new to the field, this course offers invaluable insights into WHMIS, the national standard for hazard communication in Canada.
Course Highlights:
A deep dive into the essentials of WHMIS, from understanding symbols to hazardous material handling.
Interactive and engaging learning modules with quizzes and graphics to reinforce key concepts.
Comprehensive curriculum covering everything from chemical hazards to emergency response and first aid.
Upon successful completion, earn the Mold Busters' WHMIS Certification, a testament to your dedication and knowledge. This course not only enhances your skills but also positions you as a knowledgeable and safety-conscious professional, ready to handle any workplace hazard.
The Mold Removal Guidelines
Discover Proven Strategies for Safe and Efficient Mold Remediation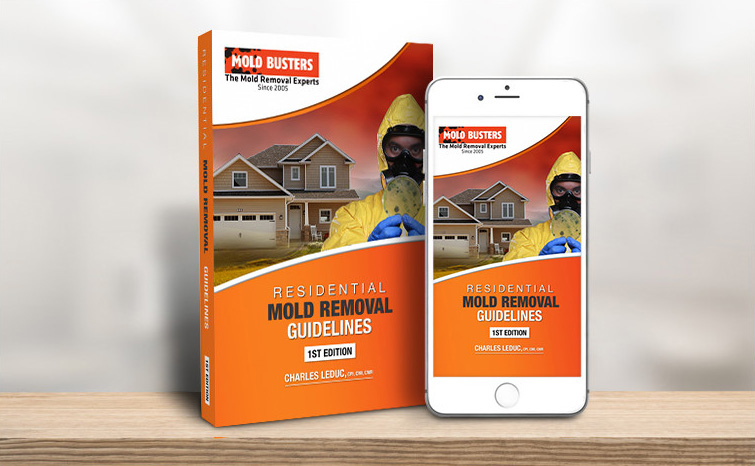 Gain invaluable insights into residential mold removal with our e-book, featuring industry-standard guidelines developed from 15 years of Mold Busters' expertise. These clear, straightforward procedures are designed for easy application on any job site and are a crucial resource for anyone involved in mold remediation.
Inside the Guidelines:
Comprehensive coverage of the mold removal process, from assessment to clearance.
Detailed information on ethics, containment, disinfection, and more.
CompKnowledge on handling common asbestos-containing materials found in homes.
Our guidelines are continually updated and revised, ensuring you have access to the most current and effective practices in residential mold remediation. Download your copy now and elevate your expertise in mold removal.
---
Mold Awareness Seminars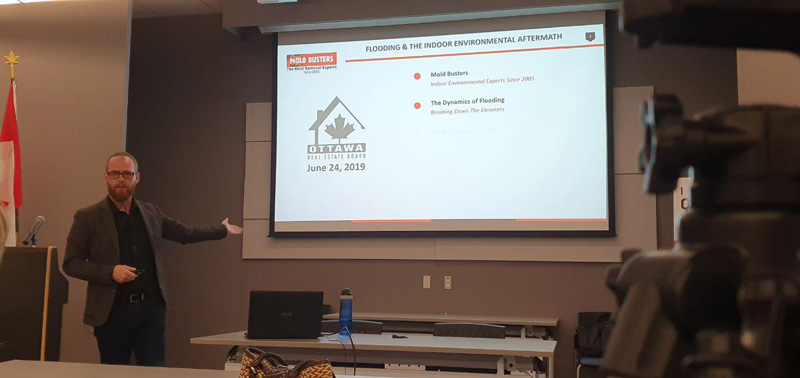 Watch our past seminars on topics such as mold remediation in cannabis cultivation facilities, ozone treatments for mold and odour removal, maintaining healthy indoor air quality, impacts of mold exposure on health, and so much more. You can also organize your own seminar, covering a topic of your choice.