Why Choose Mold Busters?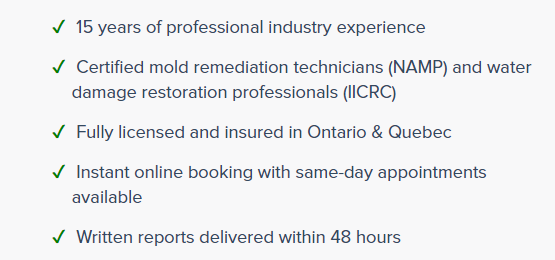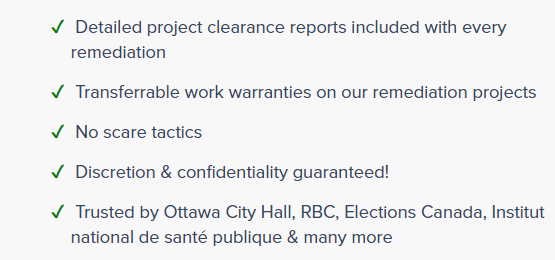 How Air Quality Testing Can Help Detect Mold
The purpose of indoor air quality testing is to identify hidden hazards in your home, the most common of which is mold. We are all aware of what mold looks like—it can be green, black, pink, practically any colour of the rainbow. But what we do not all realize is to what extent mold can affect our health and our quality of life.
The mold we see on surfaces is only the tip of the iceberg. If you look behind that wall, floorboard or ceiling, you will find a much more serious mold problem. Black mold is capable of not only compromising the structural integrity of your home, but also endangering the quality of the air you breathe and, as such, your health.
Mold Busters offers fast, professional indoor air quality testing services in Kingston and surrounding area. We'll help you detect and eliminate mold, asbestos and other indoor air pollutants safely and effectively. No other mold remediation company offers the level of service, respect and speed as Mold Busters.
Call us today to find out how we can help you get rid of mold for good!