Mold Busters Team
All Mold Busters inspectors and technicians are fully certified mold experts, thermographers and water damage restoration technicians.
With years of education and real-world experience to draw on, we're qualified to carry out a wide range of services that will not only improve the condition of your home but the quality of your life.
We participate in ongoing training programs, seminars and courses so that we can continue to develop professionally and provide residents of Ontario and Quebec with the most up-to-date expertise and the highest quality of service.
Management Team: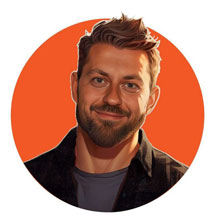 Michael – General Manager
Michael Golubev is a visionary entrepreneur who recognized the transformative potential of 3D printing technology early on. He leverages his extensive background in e-commerce, digital marketing, and cloud application development to bring innovative ideas to life. Throughout his career, Michael has made significant contributions to several Canadian start-ups and has established a reputation for his ability to turn concept into reality. When not working, Michael indulges in his love for technology by experimenting with new innovations and turning his personal interests into profitable ventures.
Jovan – Solution Center Operations Coordinator
Jovan Munjiza is the Solutions Center Operations Coordinator and lead trainer for all support staff members at Mold Busters. He is in charge of Quality Control and Quality Assurance for all solution center operations. With over five years of experience at Mold Busters and years of experience in the field of customer care, Jovan is a valuable asset to the team. He is known for his ability to find solutions and is always the first among equals to help you out.
CMI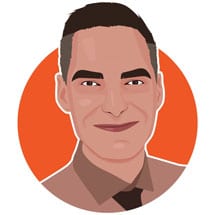 Eli – Field Operations Manager
Eli Cohen is a highly skilled field operations manager and certified remediation technician. He is also a certified mold inspector known for his incredible thoroughness and attention to detail. As the person in charge of overseeing operations in Quebec and Ontario, Eli is dedicated to delivering the best service to clients. He is trained to resolve even the most severe mold issues and is always pleasant and easy to work with. With excellent communication skills, Eli is dedicated to keeping clients informed every step of the way.
CRM CMI
Inspectors: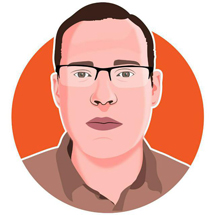 Jesse – Senior Indoor Environmental Inspector
Jesse Robertson is a certified Odor Control Technician and a certified Residential Mold Inspector. He is our primary inspector for the Ottawa-Gatineau region and is considered one of the best we have. He is exceptionally thorough and you can trust that with Jesse, you're in great hands. He's awesome.
OCT CRMI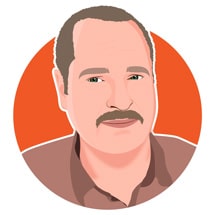 Andrey – Senior Indoor Environmental Inspector, Remediation Supervisor
Meet Andrey Golubev, Co-Founder of Mold Busters and the industry's renowned "Yoda of Mold". With almost 20 years of experience in the field, Andrey is a true mold expert who has forgotten more about this stuff than most people know. He is the author of the book "It's Not Mold Until It's Tested", a must-read for anyone in the mold industry. Andrey is also a certified Mold Inspector, Mold Remediator, Thermographer and Water Restoration Technician, making him a one-stop-shop for all your mold-related needs. His extensive knowledge and experience make him a valuable asset in the mold industry.
CMI MR T WRT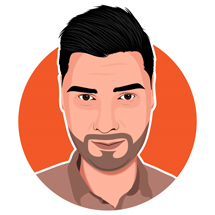 Allan – Senior Indoor Environmental Inspector
Meet Allan Gouveia, a seasoned professional in the property management and inspection industry. With over a decade of experience, Allan is a certified Residential Mold Inspector and a former Home Inspector for Montreal. He is known for his exceptional thoroughness and deep understanding of the ins and outs of a property. His attention to detail and expertise in the field have earned him a reputation as the best in the business. As a property manager, Allan brings a wealth of knowledge and experience to the table, making him a valuable asset to any team. We are thrilled to have Allan on our team and look forward to the contributions he will make in ensuring the safety and integrity of the properties under his care.
CRMI HI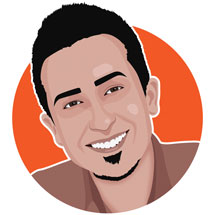 Luka – Indoor Environmental Inspector/Engineer, Senior Customer Solutions Provider
Meet Luka Markovic, a Masters in Mechanical Engineering and Lead Virtual Mold Inspector. He is a certified mold inspector and senior client solutions provider with a passion for the car industry and technology. His expertise in mechanical engineering and mold inspection makes him a valuable asset to his clients, providing them with effective solutions. Luka is also a martial arts and weightlifting enthusiast, bringing a unique perspective to his work and constantly striving to improve both his professional and personal skills.
MEM CMI VMI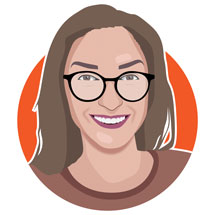 Danica – Indoor Environmental Inspector, Senior Customer Solutions Provider
Meet Danica Radovic, a self-motivated and cheerful customer service professional and certified mold inspector with 1+ years of experience helping customers find solutions to their problems and making sales. With a background in teaching, I always strive for an excellent customer experience. And always looking to improve.When she is not at work, she enjoys spending time with my pets and reading.
CMI
Support: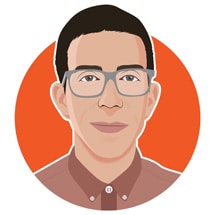 Goran – Senior Administrative Client Support
Goran Petkoski is the Senior Administrative Client Support at Mold Busters. He has over two years of experience with the company and is also a trainer for administration staff. Goran is known for his detail-oriented approach and is easy to work with. He is an asset to the team and always willing to help out with any administrative needs.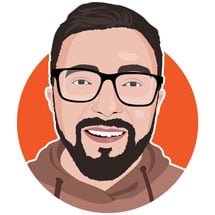 Stefan – Senior Administrative Client Support
Meet Stefan Ivkovic, Senior Administrative Client Support at Mold Busters. With over a year of experience at the company, Stefan specializes in payroll accounting and business automation. His background in finance, digital marketing, and sales make him a valuable asset to the team. Stefan is known for his attention to detail and his ability to be extremely resourceful, making him a pleasure to work with.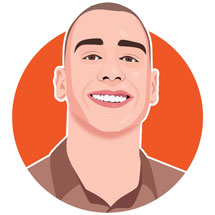 Béranger – Administrative Client Support
Meet Béranger Rayeur, a Customer Solutions Provider and the newest and youngest member of the team. Béranger is a native French speaker and brings with him a teaching background, which allows him to effectively communicate and understand the needs of his clients. Béranger's passion is to help people and he is dedicated to providing effective solutions to his clients. He could have become a professional football player but instead chose to pursue a career in the mold industry, bringing his unique skills and perspective to the field.
Field Technicians: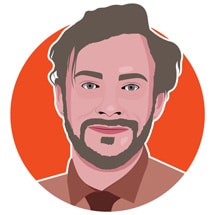 Duncan – Senior Remediation Technician
Duncan is a certified mold remediation technician and experienced general contractor with a background in roofing, carpentry, and commercial/residential builds. He has a comprehensive understanding of building structures and mold growth/remediation. With a background in public safety and policing, Duncan approaches each project with care and attention to detail, delivering quality results and ensuring a safe environment for his clients. If you're looking for a mold remediation technician who is knowledgeable, experienced, and dedicated to your well-being, Duncan is the right choice for you.
CMRT GT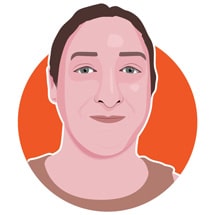 Stephanie – Senior Remediation Technician
Stephanie is a certified mold remediation technician with a passion for her work. Despite a diverse background in various fields, she has found mold remediation to be the most rewarding and fulfilling. With an adventurous spirit and a natural talent for problem solving, Stephanie is well-suited for the unique challenges each project brings. Stephanie's attention to detail and commitment to delivering high-quality results have earned her a growing list of satisfied clients. Whether tackling a difficult remediation project or working with clients to provide peace of mind, Stephanie is dedicated to providing the best possible experience. If you're looking for a skilled and enthusiastic technician, Stephanie is the right choice.
CMRT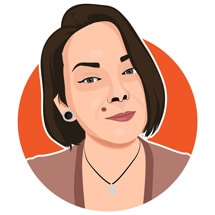 Daunis – Senior Remediation Technician
Daunis is a highly skilled and versatile professional with a background in multiple trades and a certification in mold remediation. With 7 years of experience as a red seal chef, she brings a unique perspective and expertise to her work in the remediation business. Confident in her knowledge of homes and their structures, she strives to deliver quality work that you can trust.
Daunis is meticulous, thorough, and driven to provide the best service possible. As a member of the Mold Busters team, she is dedicated to giving you peace of mind and comfort in knowing your home is in safe hands. With her attention to detail and commitment to excellence, you can trust that you are in good hands with Daunis and our team.
CMRT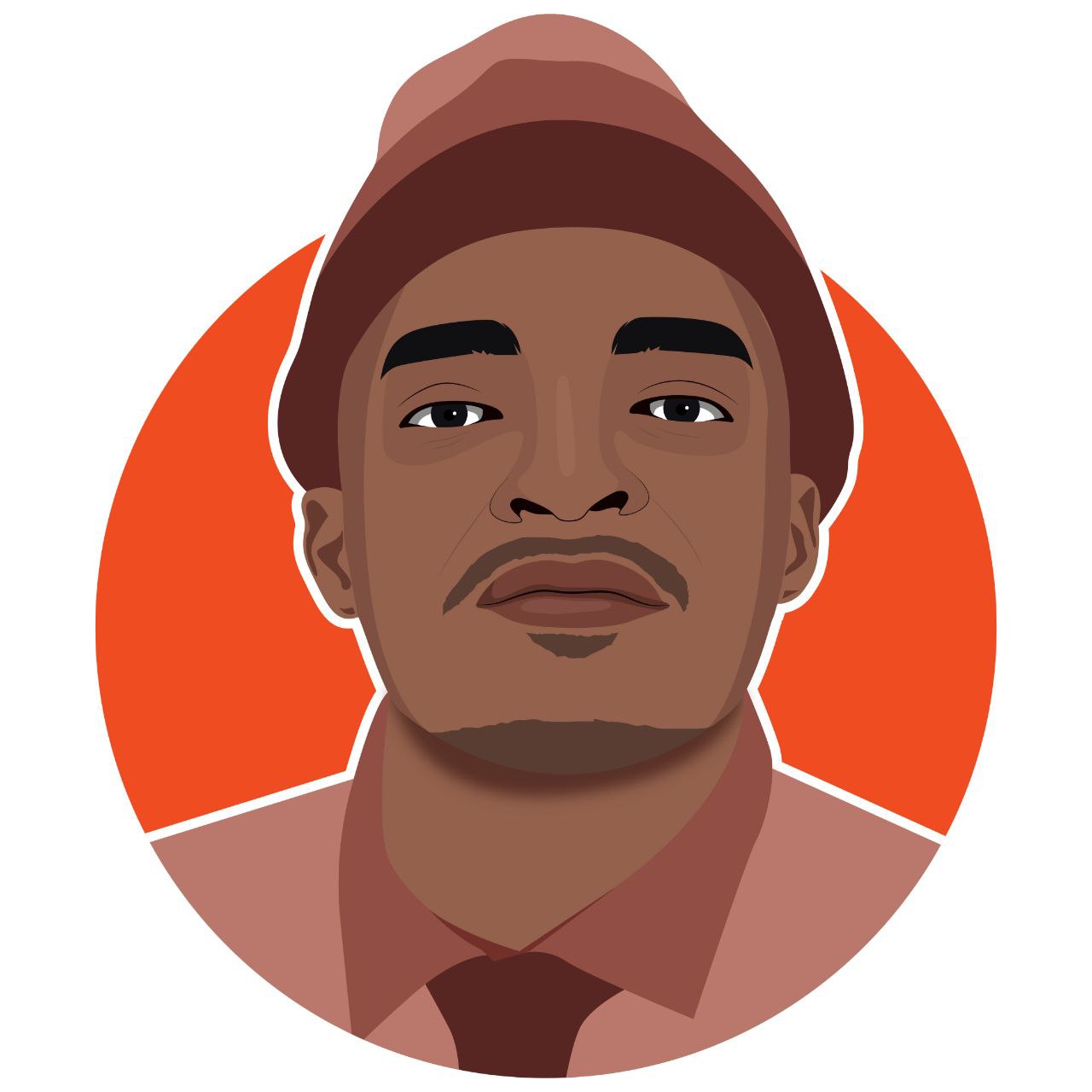 Nicholas – Remediation Technician
Nicholas is a self-motivated, organized and efficient worker. Previously worked as a courier. Has 4+ years in Supply chain/Catering with a consistent record of fast deliveries and friendly service. Customers are consistently satisfied by on time.
Nicholas is innovative and focused, professionally polished in maintaining accurate records of sales and resolving customer issues. To ensure I'm performing to the best of my ability, I make sure I'm safe, cautious and observant at all times to avoid accidents or incidents.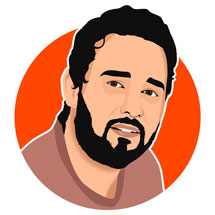 Asad – Remediation Technician
Asad is a highly qualified remediation technician with a background in green building and operations and maintenance. He is a creative, confident and self-driven professional who always follows standard safety procedures in the workplace. With a strong commitment to his work, Asad ensures that each project is completed to the highest standards of quality and safety.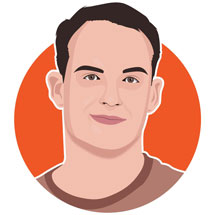 Greg – Remediation Technician
Greg is a seasoned mold remediator with a wealth of experience in interior renovations and landscaping. He brings a unique skill set to the field, honed through his time as a roof inspector specializing in insurance claims and emergency repairs. Greg's background in report writing and attention to detail make him an asset to any remediation project.
Greg is a hard worker who values teamwork and excels at problem solving. He approaches each project with a focus on delivering quality results, and his dedication to his craft is evident in the satisfaction of his clients. If you're looking for a mold remediator who is reliable, experienced, and committed to delivering the best possible service, Greg is the right choice for you..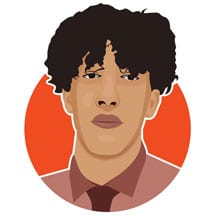 Almotacin
Senior Remediation Technician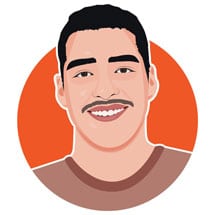 Michael
Remediation Technician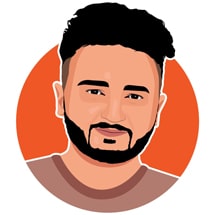 Harshdeep
Remediation Technician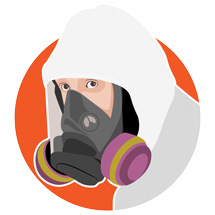 Shane
Remediation Technician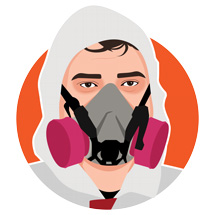 Alex
Remediation Technician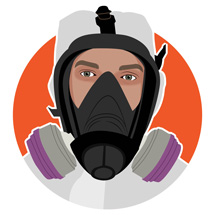 William
Remediation Technician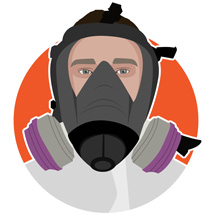 Logan
Remediation Technician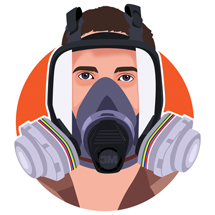 Troy
Remediation Technician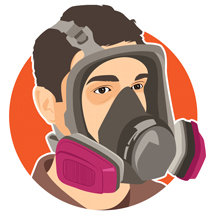 Joshua
Remediation Technician
Human Resources: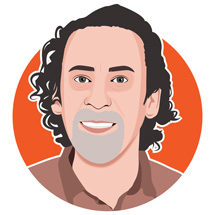 Moe
Accounting and Payroll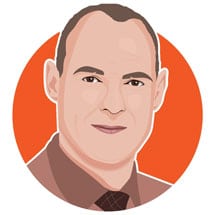 Vlad
Legal
Robot
HR Helper
Marketing: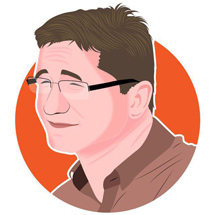 Stefan – SEO and Marketing Specialist
Meet Stefan Kalevski, Head of Marketing and SEO specialist with experience in creating complete SEO strategies, conducting keyword research and content creation planning, and implementing on-page and off-page optimization techniques. He is also proficient in managing and optimizing Google My Business listings and utilizing Google Analytics to track and achieve KPIs. Additionally, he has experience in PPC marketing, making him a valuable asset to any marketing team.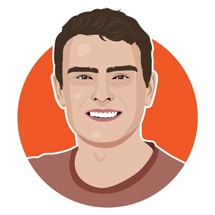 Emanuel – Marketing Coordinator
Emanuel Gutierrez is a highly skilled video producer with over seven years of experience creating content for social media. He has been a valued member of the team at Mold Busters for nearly two years, where he has been producing captivating videos that showcase their top-notch work. With his exceptional talent and passion for video production, Emanuel is a valuable asset to any creative project.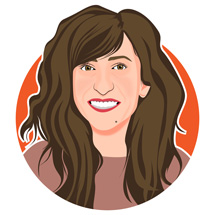 Anja – Digital Marketing Manager
Anja is a dedicated copywriter who specializes in writing optimized copy for various digital media, including websites, landing pages, blogs, and email marketing campaigns. She is creative, driven, and always seeking to learn and improve. With a background in copy editing academic materials, she has a strong ability to write for different audiences and purposes, while also ensuring clear, consistent, and correct language in all of her work.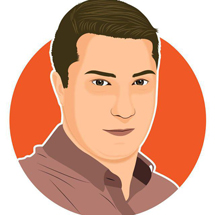 Ramadan – Chief Technology Officer
Ramadan Halili is a visionary software developer and CTO with a proven track record of developing innovative solutions and leading high-performing teams. With over 15 years of experience in the industry, Ramadan possesses a deep understanding of software development and a passion for using technology to drive positive change. As the CTO of Mold Busters, Ramadan has successfully guided the company to new heights, establishing it as a leader in the industry and earning recognition for its cutting-edge products and services.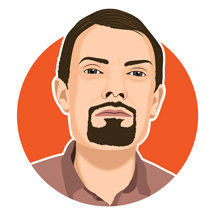 John – Healthy Living Advocate
With nearly 15 years of experience in the mold inspection and removal industry, John Ward is a seasoned expert in the field. Joining Mold Busters as a mold remediation technician early on in his career, John quickly became one of the company's top assets. His strong work ethic, in-depth understanding of building structures, and passion for indoor air quality made him a natural fit for the industry. Today, John serves as the Account Executive at Mold Busters, where he specializes in handling the most complex indoor air quality issues with precision and expertise. With a wealth of knowledge gained from years of experience and hundreds of successful mold remediation jobs and air quality tests under his belt, John is a trusted advisor for homeowners and businesses alike.
Mycologists: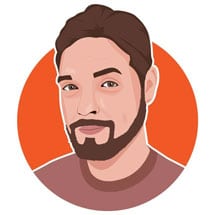 Dusan
Chief Editor / Mycologist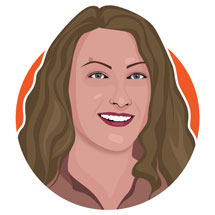 Jelena
Mycologist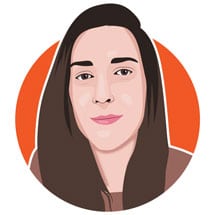 Aleksandra
Mycologist
Ema
Mycologist
Sava
Mycologist