Our Mold Remediation Team
Not everyone knows how to remove mold safely and effectively, just as not everyone knows how to operate an infrared camera. These tasks require experience and skill.
All Mold Busters inspectors and technicians are fully certified mold experts, thermographers and water damage restoration technicians.
With years of education and real-world experience to draw on, we're qualified to carry out a wide range of services that will not only improve the condition of your home but the quality of your life.
We participate in ongoing training programs, seminars and courses so that we can continue to develop professionally and provide residents of Ontario and Quebec with the most up-to-date expertise and the highest quality of service.
Meet our team
Management:
Michael
Co-Founder, Chief Executive Officer
Charlie
Chief Operations Officer
Andrey
Co-Founder, Remediation Supervisor
Need to Speak with A Manager?
We are always available to hear what you have to say. Let's talk!
Field Technicians:
Allan
Indoor Environmental Inspector
Jesse
Indoor Environmental Inspector
Nikita
Indoor Environmental Inspector
Bryan
Senior Remediation Technician
Ahmed
Remediation Technician
Daniel
Remediation Technician
Namara
Remediation Technician
Domenic
Remediation Technician
Andres
Remediation Technician
Devin
Remediation Technician
Shane
Remediation Technician
Alex
Remediation Technician
William
Remediation Technician
Logan
Remediation Technician
Troy
Remediation Technician
Joshua
Remediation Technician
Solutions Center:
Jovan
Senior Customer Solutions Provider (SCSP)
Teodora
Customer Solutions Provider (CSP)
Filip
Customer Solutions Provider (CSP)
Dimitrije
Junior Customer Solutions Provider (JCSP)
Petar
Administrative Client Support (ACS)
Haris
Administrative Client Support (ACS)
Goran
Administrative Client Support (ACS)
Support:
Stefan
SEO and Marketing Specialist
Ramadan
Chief Technology Officer
Anja
Digital Marketing Manager
Vlad
Legal
Vincent
Machine Learning Engineer
Paul
Designer
Stefan
Video
Emanuel
Video Production
Katarina
Property Management
Sava
Mycologist
Elena
Accounting and Payroll
Mason
Content Writer
Human Resources:
John
Healthy Living Advocate & HR
Certifications and Qualifications
The purpose of certification is to ascertain that a company is qualified to carry out its mandate. Two of the most important certificates that a home improvement company can obtain are issued by the Better Business Bureau (BBB) and the Institute of Inspection, Cleaning and Restoration Certification (IICRC).
In order for any company to be certified by the above-named bodies, it must meet stringent standards and follow strict procedures. We are proud to say that Mold Busters, as an industry leader, has passed these certifications.
Below we will highlight the importance of BBB and IICRC certification and why you should work only with certified companies like Mold Busters.
BBB accreditation
BBB stands for Better Business Bureau. The organization is a non-profit that was founded in 1912 and incorporates businesses in both the United States and Canada.
What does BBB do?
The organization has a rating system whereby each company is rated on a number of parameters. Mainly, the organization gathers information on how a particular company interacts with its customers in terms of customer relationships. BBB obtains this information from public domains and also from the companies themselves.
BBB ratings
The highest rating that a company can have is A+ while the lowest rating is F. Additionally, there is an NR ("No Rating") indicator, which means that a certain company has not been rated. The reasons for a company not being rated include: insufficient information or the company is under review.
Mold Busters BBB ratings
Mold Busters has an A+ BBB rating. You can check the rating here. This rating reflects thousands of satisfied clients as well as our commitment to ensuring that your property is completely free of mold.
IICRC certification
IICRC is also a non-profit organization that is present in more than 25 countries including Canada, Australia, the United States and Japan. IICRC stands for Institute of Inspection, Cleaning and Restoration Certification.
How does IICRC operate?
The organization serves to ensure that there are some universally accepted standards as far as home cleaning, restorations and procedures are concerned. These standards are universally accepted and they are of the highest integrity.
The organization is accredited by the American National Standard Institute (ANSI) to develop standards across the home improvement industry. ANSI is considered an authority in contamination control all over the world. Therefore, any company that is endorsed by IICRC has properly adhered to all of the restoration and cleaning procedures required.
IICRC standards
The organization has many standards including the S100, S210, S220, S300, S400, S500 and nine more. Each "S" represents a certain certification. For example, standard S100 represents "Textile floor cleaning" while S300 represents "Professional upholstery cleaning."
Mold Busters and IICRC certification
Mold Busters has an active status with the IICRC certification body. All of our inspectors and technicians have completed training and certification courses offered by the IICRC. No matter the service—mold inspection, testing, remediation or water damage restoration—or advice we offer, you can be confident that our work meets industry standards set out by the IICRC.
National Association of Mold Professionals
Our mold inspectors are certified by the National Association of Mold Professionals (NAMP). They've completed its highly respected certification course and have the credentials that every homeowner should look for in a mold inspector or remediation specialist.
International Association of Certified Home Inspectors
Palmer Wahl Thermal Imaging Institute
An infrared inspection, otherwise known as a thermal imaging inspection, is a reliable way to detect moisture buildup or loss in your home and, subsequently, a reliable way to detect mold.
Our technicians have completed the following Palmer Wahl Training Institute courses and programs:
Wahl Thermal Imaging Camera and Software Operation Training
Principles of Infrared Theory and Thermography Applications
Wahl Heat Spy Training Program
Restoration Sciences Academy
Mold Busters technicians have completed RSA's Restorative Drying 101 course. RSA, a front-runner in the restoration training and education industry, has helped prepare our technicians to deal with water damage.
If you've recently experienced a flood or a major leak, you will need a water damage restoration professional to fully dry your home—and quickly. After all, mold grows within 24 to 48 hours following water intrusion.
Additional certifications
RBQ

RBQ Certificate
WSIB
IAC2

Certified
HomeStars

Best of 2019
Ottawa Board of Trade

Member
Risk Check
OverSeeIt

Member
Occq Qcco

Certified
IAQA

Corporate Member
CCMI
NAMRI

NAMRI Member
CRMI
CRMI
MICRO

MICRO Member
CMRC
NORMI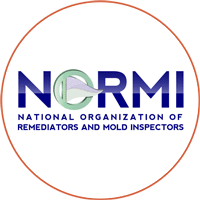 NORMI CSP