Mold Removal in Orleans
Testing, Inspection and Remediation Services
If you have a slightest suspect that your home or business is becoming infested with mold, call Mold Busters Orleans, our professional service for mold removal. Our certified team will help you identify and solve acute problems like moisture intrusion, air leaking and mold growing.
If mold is found, our qualified technicians will carry out the complete mold testing, inspection and remediation. Our professionals use advanced equipment to detect the source of water feeding the mold. Contact us and you'll be satisfied to find out that our trained technicians can safely handle any mold situation!
ONLINE BOOKING
Schedule services online and save!
Get 10% OFF when you
book online using this code:
SPRING-SAVINGSOffer ends May 31st, 2022
Online booking is available for home owners, landlords, businesses & property managers only. If you are a tenant, please call to schedule your appointment.

Mold Busters Orleans Celebrates 15+ Years in Business
Asbestos Testing in Orleans
Asbestos is extremely harmful to human health and while most people know this, few know just prevalent it is in our homes. It is a key ingredient in a variety of building materials (e.g., tiles, caulking, paints) thanks to Its strong resistance to heat, flames and electricity.
According to Health Canada, asbestos is safe so long it is not disturbed, but disturbing it is often unavoidable. Drilling into drywall, removing tiles, replacing insulation—all of these activities and others can release asbestos into the air. So the only truly safe kind of asbestos is the kind that is far away from your home.
To find out if your home contains asbestos, hire professionals to conduct detailed indoor air testing.
For asbestos testing in Orleans, contact us today.
Our Services
Our most popular services include:
Mold Remediation in Orleans
Orleans is a federal electoral district in Ottawa, having an English speaking majority, although being at the center of Franco Ontarian community. It was named after île d'Orléans, a place of birth of Theodore Besserer, its first postmaster. In video below, watch how Mold Busters Orleans can help you with profesional mold removal:
Mold Statistics in Orleans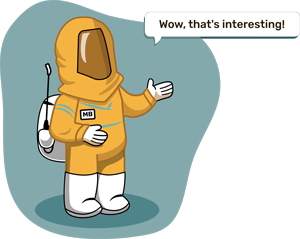 Did you know?
88% of homes we tested in Ontario did have a presence of mold?! Find out more mold stats and facts inside our mold statistics page.
Service Areas Across Orleans
We are part of the Mold Busters Ottawa division and we service these areas as well:
Cumberland
Clarence-Rockland
Alfred
Hawkesbury
Vankleek Hill
Casselman
Plantagenet
Lemieux
Limoges
Saint-Pascal-Baylon
Saint Isidore
Stardale
Caledonia Springs
Wendover
Jessups Falls
Lefaivre
Blue Corners
L'Orignal
Laggan
We service residential, commercial, goverment properties across Orleans and rural areas.
FAQ
What to do first when you recognize mold?
If possible, stay out of any affected areas and don't touch or disturb mold. But since mold can grow very fast, you should take care of the problem within 24 – 48 hours.
Mold Busters Orleans offer affordable, fast and reliable services for residents and business owners who suspect any kind of mold possibility.
Contact Us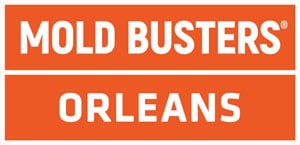 ---
Worried about mold, asbestos or another air quality issue? Contact us:
Reviews from our customers in Orleans