Mold Testing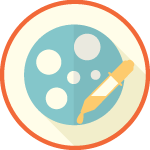 Mold testing is about making sure your spaces are healthy, and that you don't have uncontrolled mold growth on your property.
Mold awareness among the general public is growing and the demand for mold testing services is on the rise as people are beginning to realize just how big of an impact exposure to mold can have on their health.
Black mold in particular is a health concern which needs to be addressed quickly, before it can spread throughout your house or office.
The first step to controlling any kind of mold is testing. Our motto is, it's not mold until it's tested. This is because not all black spots are mold. In fact, black spots on surfaces can be caused by a number of things including dirt, soil, paint and insect fecal matter.
The best way to find out is through professional mold testing in Ottawa or, if you reside in Montreal, professional mold testing in Montreal.
The Mold Busters system is perfect for getting you fast results so you know exactly what you're up against.
Either a surface sample for mold or a non-viable air test for mold will answer four important questions:
Do you have a mold problem?
What species of mold is present?
How bad is the contamination?
What is the best way to proceed with remediation?
Our reliable services are available in Ottawa and Montreal, and all our testing is done by certified labs. We even offer rushed testing if you want to speed up your mold removal.
Unsightly black spots in your kitchen, bathroom, or basement can be a real nuisance to the atmosphere of your home, and your health as well. Understanding what you're up against is the first step in cleaning your home of this dangerous intruder.
Call Mold Busters now to book professional mold testing.