Mold Testing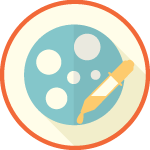 Ottawa & Montreal

Mold awareness among the general public is growing and the demand for mold testing services is on the rise as people are beginning to realize just how big of an impact exposure to mold can have on their health.
Our motto is, it's not mold until it's tested. This is because not all black spots are mold. In fact, black spots on surfaces can be caused by a number of things including dirt, soil, paint and insect fecal matter.
The best way to find out is through professional mold testing in Ottawa or, if you reside in Montreal, professional mold testing in Montreal.
Either a surface sample for mold or a non-viable air test for mold will answer four important questions:
Do you have a mold problem?
What species of mold is present?
How bad is the contamination?
What is the best way to proceed with remediation?
Call Mold Busters now to book professional mold testing.