Home Inspection Services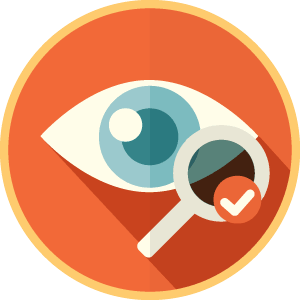 Whatever your needs may be, Mold Busters has you covered with the widest selection of professional house inspection services in Ottawa.
Not in Ottawa? That's okay, because we offer all of our inspection services in Montreal as well—all with the same speed, quality and professionalism.
Our mission is to provide you with fast and accurate information so that you can make informed and timely decisions about your home and your health. Making sure your indoor environment is a healthy one should be a top priority if you want to protect yourself and your loved ones.
We understand that each client has unique needs and concerns, which is why we offer plenty of options for inspection services in Ottawa and Montreal. Check them out below and give us a call for any questions or comments.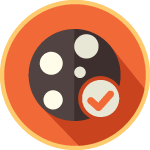 Did you know that you can prevent costly damage to your home and significantly improve indoor air quality simply by performing regular mold inspections in areas that are most prone to moisture problems?
Suitable for residential, commercial or industrial properties, professional mold assessments are a great way to find out about existing or potential mold problems. This is especially important because mold is not always visible to the naked eye. It can hide behind walls and furniture, underneath carpets and floors, and in other hard-to-reach spaces.Checking for mold should be an essential part of your home's routine maintenance, just like updating windows and doors, fixing a damaged roof and replacing leaky faucets. Early mold detection can save you from the hassle of a major (and expensive!) mold remediation later on.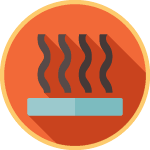 A professional odour inspection by Mold Busters will help you identify where the odours in your house are coming from, whether or not they pose a health risk, and what you can do to get rid of them.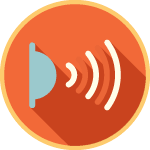 Infrared inspection is quick and affordable service that helps you identify problems with mold, moisture, heat loss, insulation, cracked foundation and overheating of electrical installations inside your home.
Home Inspection Services: A Splurge or a Homeowner Saver?
A house is one of the biggest purchases a family will ever make. It only makes sense then that you ensure you get your money's worth. Before you commit to hefty payment terms, you need to know as much as possible about the condition of a house in order to avoid problems—the costly kind—down the road.
A property inspection can provide you the kind of information you need to assess whether the house will be a smart buy. However, at $500 for a basic report on an average home, the inspection fee is significant enough to make buyers pause. Is paying for a property inspection wasteful or worthwhile?
Why do you need home inspection in Ottawa or Montreal?
A property inspection is more than about making sure all the toilets, faucets, and lights work. The inspection is a detailed review of the building to assess for problems in the structure, various systems, and mechanical components.
Although a house may appear fine to a buyer (and the seller may well guarantee the house is well maintained), an inspector can still uncover 10 to 20 items of possible concern. Everything, from the smallest quirk to the most serious, sweeping issue, is documented in an inspection report.
With an inspection report, would-be buyers learn in advance what the existing and potential problems are. This information can be useful when trying to negotiate for a lower price or have the repairs shouldered by the seller. A buyer will know how much work needs to be done and be able to decide on the sale based on what they know.
However, would-be buyers should know that a building inspection does not appraise the value of a home, nor does it check whether the building is up to code.
What items and areas are checked during the home inspection?
Most standard building inspections cover the major systems of a house such as the foundation, plumbing, wiring, drainage, and the roof.
Inspectors will need access to the exterior and interior of the building, the roof space and exterior, the underfloor space, and all throughout the building premises. A building inspection will also include the garage or carport, laundries, toilets, steps, water drainage, stormwater run-off, paths, and driveways.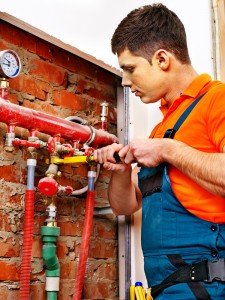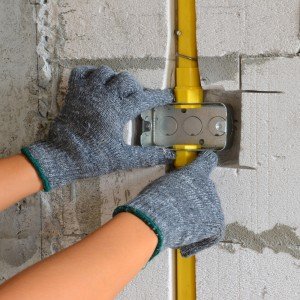 Unfortunately, when it comes to issues like mold, there are some limitations to home inspections. Usually, inspectors will not go looking for mold. If it's there and they happen to see it, then they will mention it in the report—but they cannot take the proper tests to confirm the presence of mold. For this reason, many buyers often opt to supplement their home inspection with professional mold testing.
When you should hire home inspection?
Unless would-be buyers know a thing or two about thoroughly checking a building for soundness, they should always call for a building inspection when buying a property. A fixer-upper being sold "as is" understandably needs major repairs, but buyers will know better what these problems are if they get a detailed report. A newly constructed house is often presumed lacking in problems since it has never been lived in. However, brand new homes can and do have defects in workmanship that buyers can never have fixed after the sale.
What's the worst that can happen without an inspection?
Foregoing a property inspection is very much like entering a contract blind. Without the information in an inspection report, buyers would only notice major defects (that an inspection would have caught) after moving in. But by then, it may be too late to negotiate repairs with the seller or builder.
Passing up an inspection before purchasing a home is, effectively, taking responsibility for all problems that may be encountered later on. If you're in the Ottawa-Montreal area and would like to check a property for heat loss, moisture intrusion, mold and other issues, contact a qualified inspector!
Top Home Inspection Tips for Buyers in Ontario and Quebec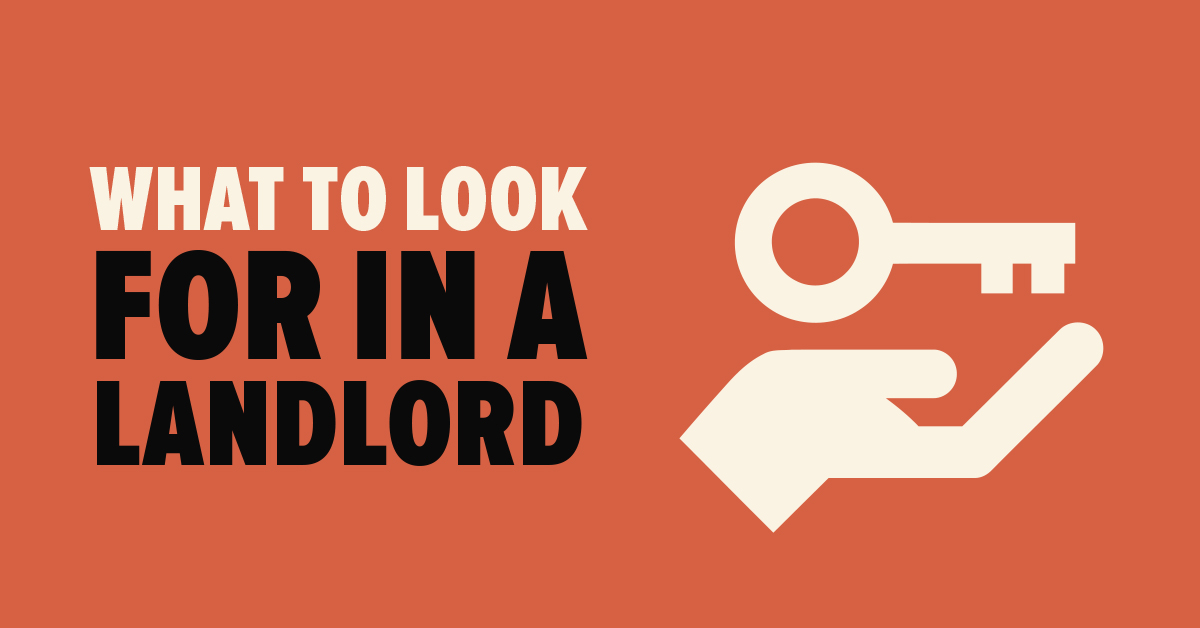 Because not all Canadian provinces require sellers to reveal problems with their property to potential buyers, you have to protect yourself and your investment when buying a home. Often, the best way to do so is with a professional home inspection.
Here, we hope to answer these questions and provide you with the most important things to consider when getting a home inspection.
1. New or old—every home should be inspected.
Often, people believe that new construction homes don't need to be inspected. After all, they are brand new—what could go wrong? Well, believe it or not, plenty!
First of all, just because your builder says that the home has already been inspected by the city and has passed code, does not mean that it has no problems. It simply means that the types of problems you'll find in a newer construction will be different from those in older buildings.
The most common issues are often the result of carelessness, cheap substitutions or shortcuts taken by the builder or contractor. Improper building techniques and installation defects with mechanical, plumbing, and electrical systems could result in major damage to your new home. Here are a few examples:
Faulty windows
Poor installation of windows almost always leads to leaks, water damage and mold. Not to mention the costs, both financial and emotional, to you and your family.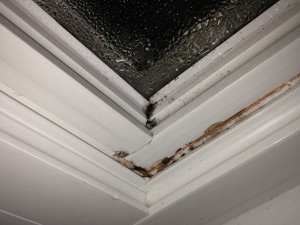 HVAC problems
Because today's new constructions are designed to be so airtight, they need powerful ventilation and exhaust systems in order to maintain healthy indoor air quality and eliminate indoor odours.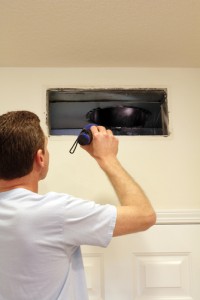 Unfortunately, many times, exhaust fans are not doing their job, either because they were improperly installed or they had the wrong circuit breakers or they were mistakenly covered up by siding. The list of potential problems goes on and on…
Improperly installed wooden flooring
If you're putting in natural wood floors, your builder should know that wood expands and contracts over time and in different temperatures. As such, it must first be acclimated to the building site before being installed. If this is not done, gaps can develop, leading to moisture intrusion, flooding, mold and big headaches.
2. Cheaper isn't always better.
Buying a home is a big expense as it is, so it's understandable why you may be reluctant to dish out for any additional expenses, even a home inspection. However, a home inspection is not something you should try to save money on.
You want a qualified and experienced person who will be thorough and examine every room, every system and every element of your new home to ensure that everything is safe, durable and up to code. Sometimes the most insignificant of things (like peeling paint) can be a sign of much bigger problems (issues with heating and cooling systems, missing vapour barrier, mold behind walls, etc.).
There are so many home inspectors these days and they differ in a lot of ways, from their level of training and experience to what they offer their clients. Before you hire anyone, here are some questions to ask:
1. What professional affiliations and certifications do they have? Do they belong to a nationally recognized association?
2. What kinds of tools and diagnostic equipment do they use (e.g. moisture metres, particle counters)?
3. Is an official report included in the home inspection? If so, is it written or electronic? Does it contain photos of the property and appliances?
4. Is anything not included in the inspection (e.g. mold tests, infrared scans, indoor air quality tests)?
If you're hesitant about just Googling a professional home inspector, but you're not sure how to find one, word of mouth is often a great method to find reputable and local professionals. Ask friends, family or co-workers. Someone is bound to have experiences to share—good or bad—which can help you make your decision.
3. Be there during the home inspection
Although most home inspectors will provide a full written report upon completion of the home inspection, being there during the inspection process gives you a fantastic opportunity to ask questions and address any concerns you have face to face with a professional.
It also allows you to understand how important certain issues are in comparison to others. This kind of information you wouldn't be able to get just by reading a report.
What's in your best interest?
It's important to remember that hiring a home inspector is not just another way for the real estate industry to squeeze an extra $300-$500 out of your wallet. It's actually in your best interest.
A home inspector is on your side, protecting you from potential defects that could quite literally sink you financially.
It's also important to realize that a home inspector's opinion is not biased, meaning their income does not depend on the sale of the property or how many issues they find. Their priority is to be as thorough as possible and provide the best service possible because this increases their chances of getting more clients via referrals.
So before signing anything, be sure to make a home inspection a necessary condition in your offer to purchase.