Home Inspection
Licensed Home Inspection Services in Ottawa and Montreal
Did you know that the number one provider of mold, asbestos, and air quality services also provides home inspection services? Yes, Mold Busters provides full home inspections for residents of Ottawa and Montreal.
Being fully trained and certified for mold, asbestos and other indoor contaminants has its advantages for providing typical home inspections. Mold Busters professionals dig deeper when providing a home inspection as they are trained to look for other things that "typical" home inspectors may miss because of the extra training they obtain. This could be things like mold hidden behind walls, or an asbestos-based material that the untrained person may miss and cause problems down the road.
Purchasing a home is the biggest financial transaction of a person's life. Ensuring the home is free and clear of any issues before signing on the dotted line is essential as hidden problems could cost thousands of dollars to fix after the sale. Mold Busters provides this essential service to make sure your new home is exactly what you want it to be.
As Mold Busters professionals are fully trained in mold, asbestos and other indoor environmental contaminants, you can be assured if there are any issues with the home, the Mold Busters professional will uncover them. They have a vast array of tools and techniques at their disposal for uncovering issues both big and small.
Home Inspection in Canada: What You Need to Know
Inspection: What is the Right Choice for You?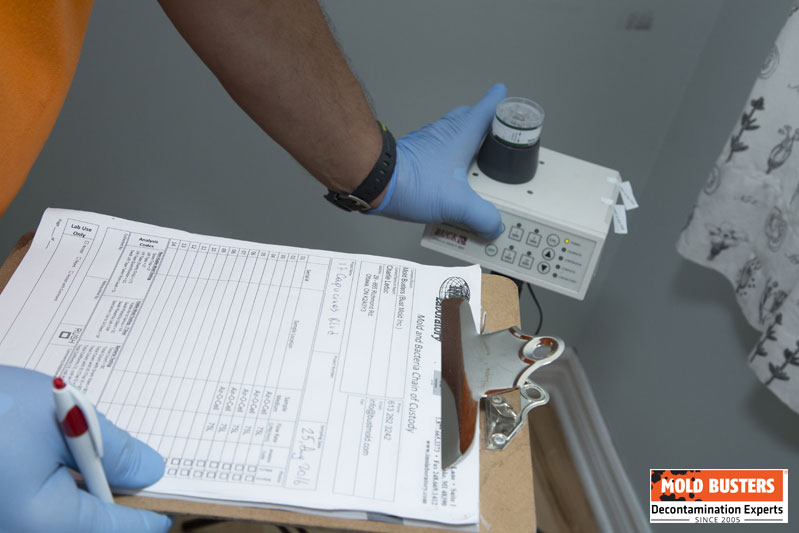 Here is a comprehensive list of all the inspection services provided by a fully trained and certified Mold Busters professional:
Home Inspection Near You
We are working tirelessly during the COVID-19 pandemic to ensure that all our home inspection services across Ottawa and Montreal remain available. Here is an updated list of our service areas that will continue to serve for the time being:
Ottawa Home Inspection Service Near Me
Montreal Home Inspection Service Me
Did you know?
---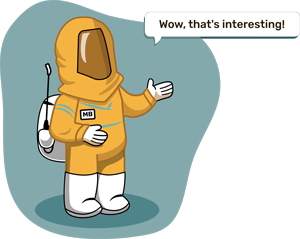 The #1 toxic mold type we found while doing air quality testing in homes is the Penicillium/Aspergillus mold group?! Find out more exciting mold stats and facts inside our mold statistics page.
FAQ
A property inspection is more than about making sure all the toilets, faucets, and lights work. The inspection is a detailed review of the building to assess for problems in the structure, various systems, and mechanical components.
Although a house may appear fine to a buyer (and the seller may well guarantee the house is well maintained), an inspector can still uncover 10 to 20 items of possible concern. Everything, from the smallest quirk to the most serious, sweeping issue, is documented in an inspection report.
With an inspection report, would-be buyers learn in advance what the existing and potential problems are. This information can be useful when trying to negotiate for a lower price or have the repairs shouldered by the seller. A buyer will know how much work needs to be done and be able to decide on the sale based on what they know.
However, would-be buyers should know that a building inspection does not appraise the value of a home, nor does it check whether the building is up to code.
Most standard building inspections cover the major systems of a house such as the foundation, plumbing, wiring, drainage, and the roof.
Inspectors will need access to the exterior and interior of the building, the roof space and exterior, the underfloor space, and all throughout the building premises. A building inspection will also include the garage or carport, laundries, toilets, steps, water drainage, stormwater run-off, paths, and driveways.
Unfortunately, when it comes to issues like mold, there are some limitations to home inspections. Usually, inspectors will not go looking for mold. If it's there and they happen to see it, then they will mention it in the report—but they cannot take the proper tests to confirm the presence of mold. For this reason, many buyers often opt to supplement their home inspection with professional mold testing.
Unless would-be buyers know a thing or two about thoroughly checking a building for soundness, they should always call for a building inspection when buying a property. A fixer-upper being sold "as is" understandably needs major repairs, but buyers will know better what these problems are if they get a detailed report. A newly constructed house is often presumed lacking in problems since it has never been lived in. However, brand new homes can and do have defects in workmanship that buyers can never have fixed after the sale.
Foregoing a property inspection is very much like entering a contract blind. Without the information in an inspection report, buyers would only notice major defects (that an inspection would have caught) after moving in. But by then, it may be too late to negotiate repairs with the seller or builder.
Passing up an inspection before purchasing a home is, effectively, taking responsibility for all problems that may be encountered later on. If you're in the Ottawa-Montreal area and would like to check a property for heat loss, moisture intrusion, mold and other issues, contact a qualified inspector!
The home inspection process is the examination of a property to point out its deficiencies, including structural integrity, safety hazards, and potential environmental conditions. The cost varies on the size of the house, age of the house, and if it is a new construction. A home inspection is also more costly for houses with many fireplaces, stoves, furnaces, bathrooms, or if there are two stories. The home inspector will check for structural integrity and plumbing connections that may need to be repaired or replaced.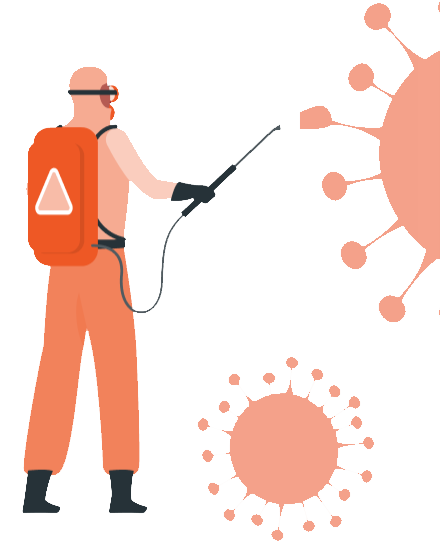 Home Inspection Services by Mold Busters