Inspection Services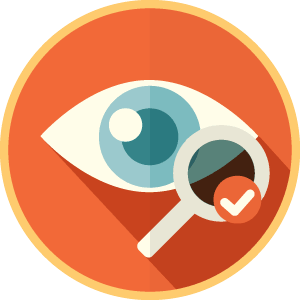 Ottawa & Montreal

Whatever your needs may be, Mold Busters has you covered with the widest selection of professional inspection services in Ottawa.
Not in Ottawa? That's okay, because we offer all of our inspection services in Montreal as well—all with the same speed, quality and professionalism.
Our mission is to provide you with fast and accurate information so that you can make informed and timely decisions about your home and your health. Making sure your indoor environment is a healthy one should be a top priority if you want to protect yourself and your loved ones.
We understand that each client has unique needs and concerns, which is why we offer plenty of options for inspection services in Ottawa and Montreal. Check them out below and give us a call for any questions or comments.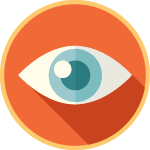 If you're worried about a mold problem, the first thing you should do is book a visual inspection. Visual inspections are key in properly identifying mold and coming up with an effective remediation plan.
Basically, a visual inspection is the mold inspector's initial introduction to the mold problem. Without it, there is no way of knowing whether you're dealing with mold or another problem like an insect infestation or wall discoloration due to smoke, water damage or oil.It's crucial that mold is detected in its early stages. Eliminating the problem before it escalates will save you money and prevent often serious health conditions related to toxic mold exposure.When it comes to mold, the certified inspectors at Mold Busters know what to look for and where to look for it. Book your visual inspection today!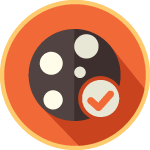 Did you know that you can prevent costly damage to your home and significantly improve indoor air quality simply by performing regular mold inspections in areas that are most prone to moisture problems?
Suitable for residential, commercial or industrial properties, professional mold assessments are a great way to find out about existing or potential mold problems. This is especially important because mold is not always visible to the naked eye. It can hide behind walls and furniture, underneath carpets and floors, and in other hard-to-reach spaces.Checking for mold should be an essential part of your home's routine maintenance, just like updating windows and doors, fixing a damaged roof and replacing leaky faucets. Early mold detection can save you from the hassle of a major (and expensive!) mold remediation later on.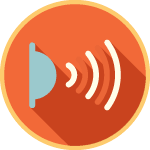 An infrared inspection is a fast and economical way of diagnosing problems like mold, moisture intrusion, heat loss, poor or missing insulation, cracked foundation and overheating electrical work.
Furthermore, infrared surveys can be used for predictive and preventive maintenance of electrical and mechanical systems.The main advantage of thermal imaging over traditional inspection methods is that they are non-contact, non-destructive and cost-effective so you don't have to tear up walls, destroy your home or incur any additional expenses in order to check for problems. Call Mold Busters now to schedule your infrared scan. We are one of the leading thermal imaging inspection companies in Ontario and Quebec.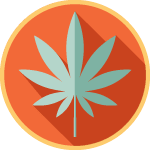 Marijuana grow houses are huge setups that often result in large and costly structural damage typically due to black mold. To minimize health risks associated with exposure to toxic mold, book a marijuana grow op inspection today.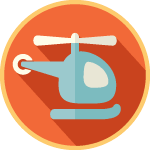 Ideal for building envelope surveys and finding problems with your roof, chimney, shingles, eavestroughs and gutters, aerial inspections are faster and safer than traditional and more conventional methods.
Whether you have a residential or commercial property, you can save time and money with Mold Busters professional aerial inspections.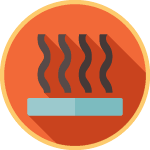 A professional odour inspection by Mold Busters will help you identify where the odours in your house are coming from, whether or not they pose a health risk, and what you can do to get rid of them.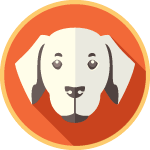 Mold dog inspections are a great alternative or add-on to traditional mold inspection methods. They may sound out of the ordinary, but our mold dog inspections are actually a highly effective method of detecting toxic mold and mildew.
At Mold Busters, our canine mold inspectors are trained, certified and have been working with their human counterparts for years.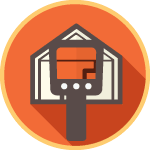 Get one step closer to an energy-efficient home with Mold Busters energy audits. We use the latest thermal imaging equipment to detect air leakage and heat loss.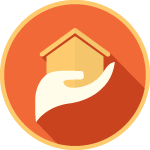 Are you a tenant with a mold or air quality problem? Is your landlord oblivious or uncooperative? Call us for expert advice, special discounts and more. We can help because we deal with landlords all of the time!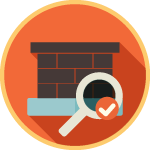 Your chimney could be the source of many problems, from heat loss and air leakage to moisture intrusion and pests. Get it checked out to prevent costly property damage and high energy bills.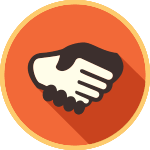 Who is responsible for maintaining a rental unit: the landlord or the tenant? What happens if mold is found growing on the property? Ask a lawyer and get answers today!