Visual Inspection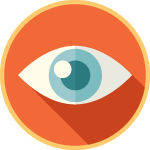 Ottawa & Montreal
For fast and reliable visual inspections in Ottawa and Montreal, contact Mold Busters.
A visual inspection is an easy solution to quiet any worry you may have about mold, moisture, leaks, or asbestos.
Is there something off about that one room on your property? In our experience, a trained technician can help find the problem.
Visual inspections target the top fears in homes, offices, or on commercial properties.
A visual analysis is a mold inspector's preliminary introduction to the mold problem. It allows the inspector to
Locate any moisture intrusion in order to determine the cause of the mold growth,
Look for any other mold symptoms in the house (odours, surface discoloration, condensation, etc.)
Evaluate the extent of the contamination or damage, and
Develop a scope of work.
Depending on the case, a visual mold inspection can take anywhere from 20 minutes to an hour, during which time the mold inspector may take air quality tests, an infrared scan, moisture and humidity readings, or surface samples of the suspected material.
Are you feeling symptoms like cough, rash, or running nose? These are common side-effects of mold contamination and your first step towards controlling them is a visual inspection by a trained professional.
Mold Busters experts are top of their class and constantly working on their professional development to be better able to find the root causes of your problems. Mold Busters experts are trained to find the cause of mold, mildew, asbestos, nasty odours, leaks, radon, and much more.
Don't wait to book your mold inspection with Mold Busters. We offer same-day visual assessments Montreal and Ottawa.