Radiant Floor Inspection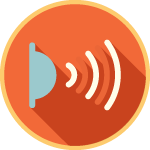 Radiant floor heating and cooling systems are the latest trend in home renovations and upgrades, providing an energy-efficient way to keep warm in the winter and stay cool in the summer.
Unfortunately, as warm and comfortable as radiant floors are, they are known to malfunction. And because radiant floors aren't cheap, it can be frustrating when they don't work properly. At Mold Busters, radiant floor inspections are a fast, simple and non-destructive way of performing regular maintenance of your radiant floors and ensuring they're working efficiently.
Getting your radiant floors checked is also a great idea if your warranty is about to expire and you want to maximize the value of your initial investment.
So don't wait.
Contact Mold Busters to schedule your infrared radiant floor inspection!