Odour Removal Ottawa
Professional & Experienced Team for Odor Removal in Ottawa
Mold Busters is Ottawa's fast, effective and dependable odour removal company. Over 15 years of experience working on some of the nastiest remediation projects in Ottawa have taught us how to remove odours quickly and safely for long-lasting protection against future recurrence.
Using industry-standard disinfection equipment and thorough deep cleaning processes, we'll get rid of the toughest odours, including:
Musty, damp odours from your basement
Cooking odours from your kitchen
Pet odours from your living rooms
Cigarette smoke from your furniture and fabrics
Urine odours from your carpets
And more!
Call us now to book your appointment!

5755+
clients
15 years
in business

14022+
inspections

4919+
removal jobs
Causes of odours in Ottawa homes
Any odour—good or bad—is caused by chemical compounds that are released into the air by various sources, such as furniture, cleaning products, food, bacteria, fungi and other germs. These chemicals are then picked up by our body's olfactory system, which is responsible for our sense of smell. Some odours we register as pleasant (think of freshly baked cookies) while others trigger our gag reflexes (wet dog or stinky trash).
So what are the most common sources of bad or unpleasant smells in Ottawa homes? Here are a few:
Tobacco and cigarette smoke
Pets and urine
Mold and mildew
Cooking
New furniture
Fresh paint
Sewage
Appliances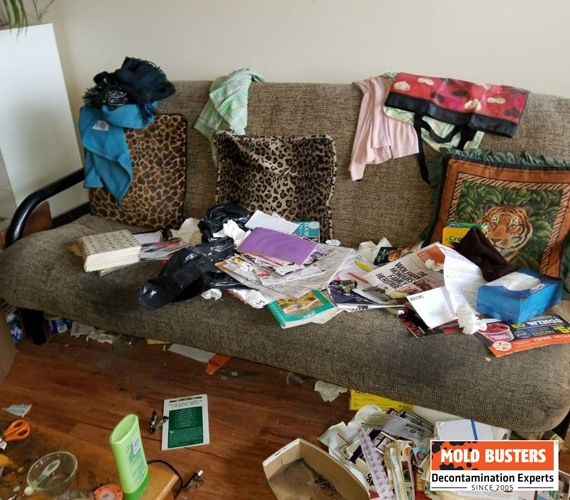 Other common sources of bad smells in your home could simply be linked to things like trash, dirty laundry and general lack of cleanliness. Ensuring regular cleaning and maintenance of your home can go a long way in preventing these kinds of odours.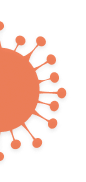 Why choose Mold Busters Ottawa for odour removal?
Our secret to removing odours and keeping them away is to first identify what's causing them. A musty mold odour, for example, is caused by an unaddressed moisture issue. To remove the odour, you cannot just remove the mold. You must also fix the moisture problem, otherwise the odour will come back.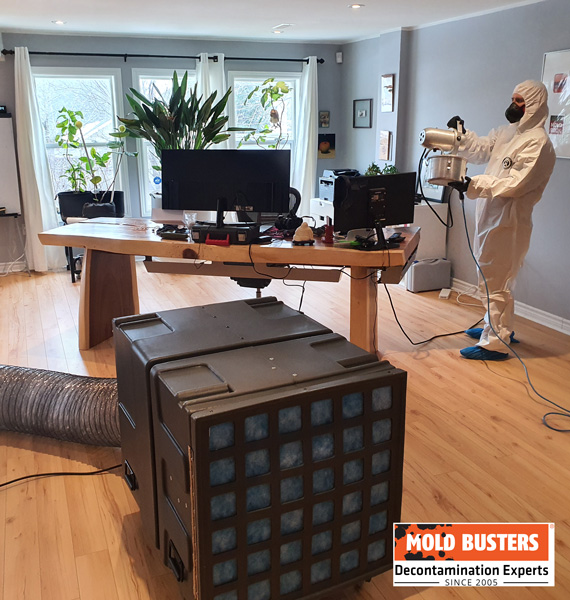 For this reason, we always conduct an odour inspection of the home before beginning any odour removal project. This comprehensive assessment allows us to locate the cause of the smell so that we can come up with the best possible removal strategy. Remember also that there can be more than one cause behind the odour so this step is critical to ensuring effective, long-lasting freshness.
We follow a systematic deep cleaning process that has been developed over the course of our 15 years of professional remediation experience. This allows us to remove odours at the source… so they don't come back. On top of that, we're equipped with today's most powerful cleaning tools combined with natural and eco-friendly disinfectants that don't just cover up odours and bad smells—they remove them!
We'll go the extra mile too, so if you're not 100% satisfied, our team will come back until your home is completely odour-free.
Ready for lasting freshness? Contact us today [link to contact us page] or book your odour inspection online [link to booking form]!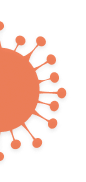 Our odour removal services aren't strictly for mold and mildew. Our advanced odour removal technology and processes can be used to get rid of any strong, persistent, or unpleasant odour, including:
Tobacco and cigarette smoke
Pet odours
Skunk spray
Ethnic food
Urine smells
Our comprehensive odour removal process is a systematic approach that guarantees long-lasting results. Here is a quick breakdown:
Conduct a preliminary odour inspection to identify the cause of the smell
Remove and dispose of any items that are damaged beyond repair (e.g. water-damaged carpets, rotten beams, mold-contaminated drywall)
Address the source of the odour (fix any leaks, remove pests, etc.)
Clean (manual wiping, scrubbing, vacuuming)
Disinfect surfaces using natural, eco-friendly and non-toxic cleaners
Use electrostatic fogging to seal in freshness
Nobody likes a stinky house, and yet, this common household problem affects almost every Ottawa home at one point or another. Whether you're dealing with a plumbing issue or a beloved family pet that leaves its mark in your bedroom, professional odour removal is your best bet for lasting relief from bad odours.
We often try to mask odours either because we don't have the time to address their cause or because we don't know how to get rid of these bad smells. Unfortunately, covering up an odour problem won't make it go away. In fact, it will only make the problem worse. It may even affect your indoor air quality and health.
If you need help finding out what's causing unpleasant odours in your home, call Mold Busters Ottawa at 613-262-3242 and we'll book your odour inspection in Ottawa immediately.
Contact Us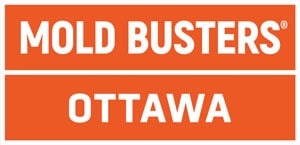 ---
Worried about mold, odour or another air quality issue? Contact us:
FAQs about odour removal in Ottawa
Musty odours that appear after flooding or any kind of water damage are a typical sign that mold has started to grow in the affected area. (This can happen in as little as 24 hours following a flood.) If you want to stop the odour, you must remove the mold (as well as any water-damaged materials) and repair the moisture issue that led to the flood.
Since the causes of household odours are not always easy to detect, this is what our initial odour inspection is for. With over 15 years of experience inspecting homes with odour problems of all kinds, our certified inspectors have accumulated a wealth of knowledge. We know where to look and what to look for.
Furthermore, we have a diagnostic tools that help us pinpoint what kind of smell it is and where it's coming from. From moisture metres and particle counters to today's best thermal imaging cameras, we can get to the root of the problem before eliminating it completely.
When determining the cost of our Ottawa odour removal services, several factors are taken into account: the size of the area to be treated, the severity of the problem, and any additional remediation work that needs to be done. At the time of the preliminary odour inspection, our team will have a chance to examine all of these factors in order to give you a detailed scope of work and accurate quote for the odour removal project.
Yes, of course. Like any other smell, cigarette smoke odours can be removed using our systematic process. Results are immediate and long lasting.
Every odour removal project begins with an initial inspection to help us locate the cause of the smell, develop the proper scope of work, and provide you with an accurate quote. To book your odour inspection, call Mold Busters Ottawa at 613-262-3242 or use our online booking form to choose a time that works best for you.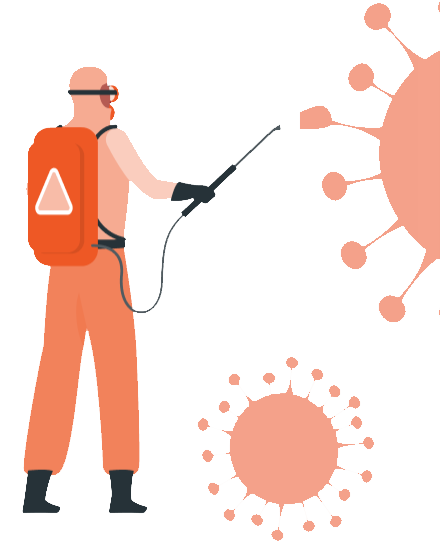 How We Help People of Ottawa?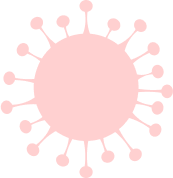 Comparing Mold Busters Ottawa with Other Odour Removal Companies
Choosing the right odour removal service is crucial for maintaining a fresh and pleasant environment in your home or office. At Mold Busters Ottawa, we're committed to providing effective and lasting solutions. To help you understand why we're the preferred choice, we've compared our offerings with other notable companies in the industry:
By understanding the strengths and weaknesses of each company, you can choose the best odour removal services for your specific needs. We invite you to explore these comparisons and see why so many people in Ottawa trust Mold Busters for their odour removal needs.