Are Mold Testing Kits Accurate and Reliable?
Imagine finding black spots on the wall behind your fridge. What would you do? Well, most people would immediately run to the store to buy a do-it-yourself kit to test the contamination, believing this to be the fastest and most cost-effective way to test for mold. However, this is usually a big mistake.
Even though the DIY technology of mold testing kits gives you a clear, yes-or-no answer about the presence of mold in your home, it doesn't give you an accurate measurement of the concentration of the contamination or the extent of the damage. It also doesn't give you any indication as to what the source of the mold problem is.
Furthermore, mold samples collected with DIY mold testing kits can sometimes be contaminated, incorrect, and misleading. All accredited organizations in the indoor air quality (IAQ) community advice against the use of home mold testing kits.
Consumer Reports Rate Home Mold Testing Kits
Consumer Reports, an American monthly magazine published by Consumer Unions, rates home mold testing kits as "not recommended." In fact, consumer testimonials reveal that in some mold testing kits, the cassettes had leaked over the entire contents. Also, ironically, one person claimed that a kit that had not yet been opened was contaminated with mold. On top of that, some kits don't even have expiry dates on them.
It's clear these DIY mold testing kits are advertised and sold online to generate money and create fear among the general public, without providing a long-term solution – one that fixes the problem at its core.
If you believe you have a mold problem, the best thing to do is to contact a professional and reliable mold inspection company. Mold Busters, Canada's leading mold testing and mold remediation company delivers quality service in mold detection, inspection and removal by experienced and knowledgeable mold experts.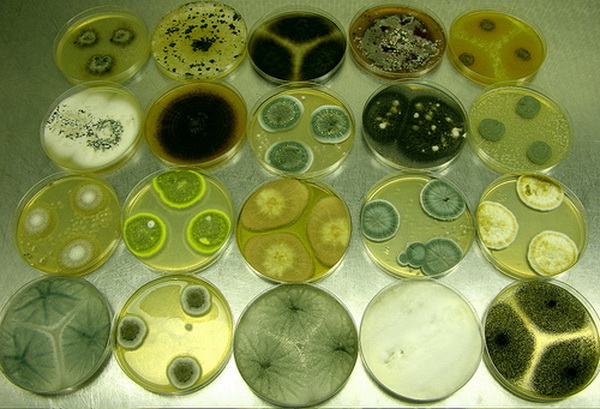 Mold Busters opens a new chapter in mold testing with Pro Mobile Spectroscopic Instruments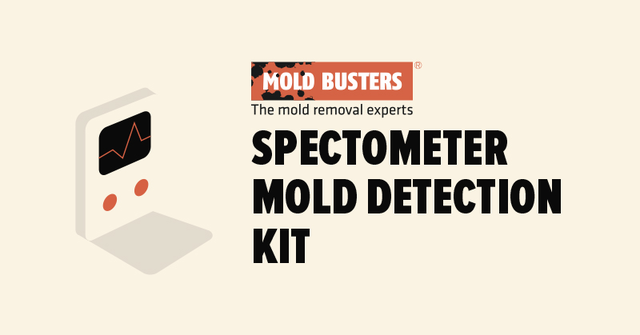 Mold Busters has begun to seize a new opportunity with the introduction of our hand-held spectrometers – a new addition to our mold detection test kit. We've taken the courses, we've done the research, and we're ready to put these amazing new tools to good use.
They're great. You get a reading through a spectrometer that lights up about what substances are present following water damage, or if you suspect mold. They light up to tell our technician right away if there's something to be worried about.
All of our spectrometers have been tuned to detect mold, mildew, VOCs, and other contaminants that are hiding in your home.
Our customers have been so happy with the technology.
We always feel bad when we tell customers we suspect mold is present, but they don't believe us because it doesn't 'look like mold'. The truth is, you don't know if you do or don't have mold until you get it tested because it's microscopic sometimes you just can't see it.
For us it's great to use spectroscopic instruments to be able to get accurate, scientific data without having to do a full blown mold test in a lab. Lab testing is an absolutely crucial part of the process but it can take anywhere from 1-7 days for results to come back.
With spectrometers, we won't let mold fool us that easily.
Top health concerns addressed by spectroscopic instruments
It's always healthier if your property is free of mold, mildew, VOCs and other contaminants.
That's why Mold Busters always recommends regular testing. Regular inspections can help you keep up with changes to your home or work environment.
Mold Busters is always looking to make it more affordable for you to get that regular testing done. We're obsessed with getting it cheaper because your health depends on mold testing being available to everyone. That's why we use mobile spectroscopic instruments. If you've got any of the following symptoms, we recommend mold testing right away:
Skin rashes
Red, itchy eyes
Coughing
Trouble breathing
Indoor allergies
No more waiting for tests, we can get an indication right away what the problem might be. Mold Busters experts are specially trained to be the first to offer this revolutionary technology in your home in an accurate and safe way.
New standards for the mold & asbestos removal industry
We've begun to design new work processes with this technology in mind. We want you to have the best choices available. We've begun on ways to integrate molecular spectroscopy into the way we treat:
Water damage testing
Radon testing
Though not as accurate as lab testing, air quality test kits and instruments like ours are getting good initial results to help you quickly plan while we wait for official lab tests.
You just have to choose a surface, and point. The spectronomer gives you the readings you need. We know our spectronomer gives accurate results because it can detect faint molecular signatures – so it's scientific data you can trust.

The longer we work with this technology, the more we see potential in our industry. At the forefront of this new technology, Mold Busters is working with other companies and associations to bring visibility to this exciting new technology and set standards and guidelines for its use. You're going to be seeing it used more and more.
If you want spectroscopic readings to help evaluate your air quality and water damage, spectroscopy is without a doubt one of the most exciting tools we have in current times.
Reliable, precise, and top-notch service. Just like Mold Busters.