Home Energy Audit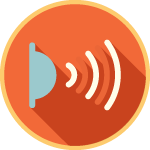 Ottawa & Montreal
A home energy audit is a thorough assessment of your home's energy consumption. It's the first step in ensuring an energy-efficient home.
Mold Busters offers complete residential energy audits in Ottawa as well as residential and commercial energy audits in Montreal.
We'll help you detect air leakage, missing insulation and poor ventilation so that you can address these issues promptly, save money and optimize the energy performance of your home.
We use high-resolution infrared cameras to conduct a thorough thermal scan of your home, checking for air leakage and poor sealing in the following components and systems:
Roof and attic
Basement
Insulation
Vapour barriers
Windows and doors
Fireplace and chimney
Foundation
Pipes and ducts
An energy audit will reduce your utility bills, improve the overall comfort of your home, and last but not least, help reduce greenhouse gas emissions.
Contact us today to book a professional energy assessment in Ottawa or Montreal!