Mold Dog Inspection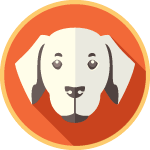 Ottawa & Montreal
Mold dog inspections are an effective alternative to traditional mold inspection methods. Mold Busters now offers both mold dog inspections in Ottawa and Montreal.
The biggest advantage of using a canine to detect mold is that dogs have a highly developed sense of smell—it's up to 100,000 times stronger than a human's sense of smell.
For example, when you walk into a kitchen, you smell apple pie. But when a mold dog enters a kitchen, it smells apples, sugar, butter, cinnamon and every other ingredient used to make the pie. This unique ability makes mold dogs very valuable in mold inspections.
With the help of specially trained and certified mold sniffing dogs, Mold Busters inspectors can trace the mold problem all the way to its source, even if it is hidden behind walls, insulation and other hard-to-reach spaces.
To try out this non-traditional approach to mold dog detection, contact Mold Busters today!