Boiler Inspection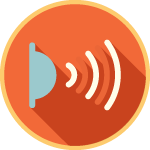 Ottawa & Montreal
Boilers, or hot water tanks, are an essential part of every home. They provide us with warm water year-round regardless of the outdoor conditions. Unfortunately, all boilers tend to lose efficiency over time, especially if they're not maintained properly.
Because the life expectancy of an average boiler depends on different factors like usage, maintenance, design and robustness, a boiler inspection is a good idea for both new and old boilers.
A boiler inspection makes sure that your boiler is structurally intact, that all components are working properly; that it's installed properly; that pipes aren't clogged, and that carbon monoxide isn't leaking into your home.
In addition, getting your boiler inspected every 12 months will increase the life and longevity of your boiler. At Mold Busters, we offer a non-contact, in-depth evaluation of your boiler using advanced infrared technology to diagnose potential problems, prevent property loss and minimize safety risks.
We provide a thorough diagnostic report, highlighting the major issues and abnormalities observed during the inspection. We'll also include high-resolution infrared images of these problem areas.
Call now to book — we do same-day appointments!
Why get your hot water tank inspected?
Homes, both new and old, have been known to experience boiler malfunctions and breakdowns, leaving homeowners frustrated, cold and financially overwhelmed.
Hot water tanks often malfunction due to improper installation; however, they can also malfunction for other reasons such as internal corrosion; overheating; dirt, dust and debris; faulty safety locks; and problems with the switches and valves.
We recommend that a boiler inspection be performed annually as part of regular boiler maintenance to mitigate the risk of malfunctions and prevent property loss. Besides increasing your hot water tank's lifespan, these inspections will also assure you that your boiler is operating safely and efficiently.
Taking small, simple preventative measures such as getting your boiler inspected every year can play a big role in ensuring a warm, happy and safe home.
So call Mold Busters today for fast, professional and dependable service.