Aerial Roof Inspection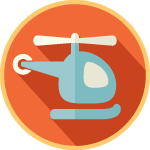 Mold Busters now provides professional aerial roof inspections for residential, commercial and industrial properties to help inspect areas that are hard to reach, inaccessible or dangerous.
We use unmanned aerial vehicles (UAVs) equipped with high-resolution cameras to inspect your building envelope, roof, chimney, gutters, eavestroughs and other hard-to-reach and often inaccessible structures.
With these small, stable drones, we can get into any area that would have otherwise been too dangerous for an actual inspector to access.
Our inspectors provide you with high-quality images and video footage of the hardest-to-reach areas of your property. For an even more detailed assessment, we can install infrared cameras on our UAVs to help locate sites of moisture intrusion, air leakage, water build-up and heat loss.
Call Mold Busters now to try out our brand new aerial roof inspections.
How aerial roof inspections help you
Traditionally an expensive, time-consuming and dangerous process, inspections of roofs, building envelopes and chimneys are now faster, safer and more economical than ever before thanks to advancements in drone technology.
Listed below are just some of the issues that can be uncovered by an aerial roof inspection:
Improper installation of roofing
Holes in the roof
Cracks in the chimney
Missing chimney caps
Damaged, missing or deteriorating shingles
Water intrusion and leaks
Water build-up and standing water
Blocked eaves and gutters
Problematic down spouts
Rotting and mold problems
Using UAVs for roof inspections
Home maintenance is a continual process that helps prevent serious structural problems and expensive damage to your home. Unfortunately, proper maintenance of roofs and other exterior elements is often hindered by accessibility issues.
Now, there is a simple, quick and affordable solution. Aerial inspections are becoming an increasingly popular way of checking roofs, chimneys, shingles and eavestroughs for problems, providing detailed images of key structural components that are known to deteriorate over time.
To book your appointment, call us today!