Mold Busters Ottawa Reviews
Read what our customers wrote after getting served by Mold Busters Ottawa. Be kind to leave your review here if you want to share your experience with our services.

Clear communication, excellent customer care and a willingness to drive over 2 hours in a terrible winter storm to help us out when we are trying to sell our house. Really appreciate the fact Charlie took the time to explain the process and clean up after the test. Thanks again.
2020-06-12, Westboro
Very prompt service. We were in an urgent situation and we really felt this company cared and wanted to help us as much as possible. Very much appreciated !!!!!
2019-11-02, Bells Corners

Charles was not only on time, but even a few minutes early: a pleasant surprise. He was efficient, pleasant, respectful, and very knowledgeable. I GREATLY appreciated his insight and detailed explanation of the matters he found in and around the home. His mannerism and tact he used to explain to all family members present as to what work we needed done was well received. as we have experienced many heated debates as to what to do about the mold. And the excited conversations to resolution and remediation planning that followed his visit was a HUGE relief on the stress felt by all of us lately. Also he only charged us for his inspection and was honest and ethical explaining our mold issue was not such that it needed a full air quality testing process. The billing we expected was also a big source of contention. Charles' personal experience within the company, and work and study experience with social matters, and pleasant demeanor has aided in full cooperation amongst family members to clean up the clutter and make some definite changes in living habits that allow molds to thrive. We are relieved and eager to move forward to fixing the many matter Charles respectfully advised. In short: he was a perfect rep to send to our home!! Thank you so much Charles, and Mold Busters!!
2018-09-27, Richmond

The technician was very informative and took the time to answer my many questions. This dialogue helped alleviate my fears and concerns re the areas reviewed.
2018-11-16, Westboro

The man came early on a Sunday morning and quickly analysed my basement. Also he took the time to explain what he was doing. and to clearly explain thev preliminary results.
2018-09-26, Greenbelt

I have been sick for over a month with an odour coming from my neighbours. Management did nothing as they said it was their food. Mold Busters came to investigate the odour. Very courteous, polite and did the testing. Explained everything in details and sent me in the right direction to resolve the problem. Turns out I wasn't crazy! Neighbours are doing something with probable gaz in the house. Thank you so much. I was dreading winter in that smell. I really appreciate what you did and I would highly recommend you !!
2018-08-18, Manotick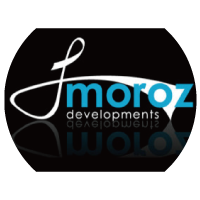 Great service with lots of knowledge Extremely patient with the clients. thanks for all your hard work.
2018-09-01, The Glebe

Friendly, helpful, patient with a senior, very knowledgeable, committed to doing an excellent job!
The Glebe

The technician knew what he was doing even though he was using a new technology. He was ponctual. He answered our questions and found the location of the tubing of our radiant floor system.
2017-11-14, Ficko

I really like the online booking and customer service. The service agent that came at my house was professional, honest and, gave me good advice. I would recommend this company to my friends. Thank you.
2017-12-27, Dunrobin
Google Reviews
Read the reviews from our customers left on Google
Contact Us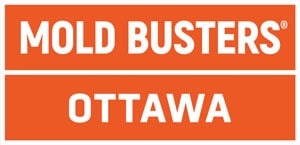 Mold Busters Ottawa
Ottawa, Ontario
Canada
613-262-3242
How We Help People of Ottawa?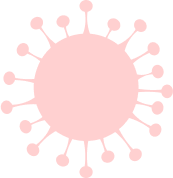 Mold Busters Ottawa vs Other Companies
At Mold Busters Ottawa, we're proud of the positive reviews we receive from our customers. But we also believe in transparency and helping our customers make informed decisions. That's why we've compared our services with other leading companies in Ottawa:
By understanding the strengths and weaknesses of each company, you can choose the best mold remediation services in Ottawa for your specific needs. We invite you to read our customer reviews and see why so many people in Ottawa trust Mold Busters for their mold remediation needs.