Ottawa's Certified Air Quality Testing Service
Professional Air Quality Testing in Ottawa
Everyone wants clean air, not only outdoors but also inside our homes, offices, schools and other indoor environments. In Ottawa, healthy indoor air quality ultimately relies on two things:
Detecting indoor air pollutants (mold, asbestos, VOCS, radon, etc.)
Eliminating pollutants & minimizing sources of indoor air contamination (Health Canada)
Mold Busters can help with both. Our comprehensive air quality testing services will identify common indoor pollutants like mold and asbestos. Our experienced remediation technicians will then provide a free scope of work assessment and detailed plan for remediation.
All of our air quality samples are analyzed by third-party, CALA-accredited microbiological laboratories that are located in Ottawa. This ensures accurate, bias-free results fast.
Don't wait to get your Ottawa property tested. For your convenience, you can now book online or call us.

5755+
clients

15 years
in business

15130+
air samples collected

4919+
remediation jobs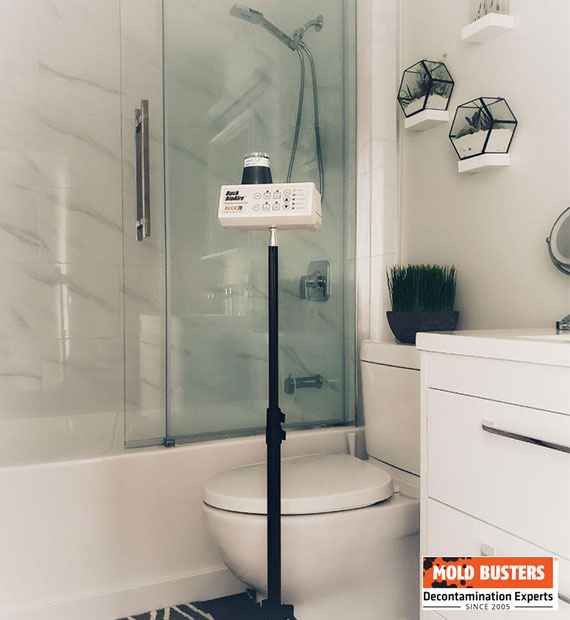 Residential Air Quality Analysis in Ottawa
The results of a Mold Busters residential air quality analysis are a good representation of the overall health and safety of a home.
Usually, homes with mold growth, ventilation problems, moisture intrusion or even pests will not pass our comprehensive IAQ assessments. In these cases, we will always provide a professional recommendation for remediating the problem.
Here's what else is included in our residential air quality analysis:
On-site inspection by a certified indoor environmental professional
Viable and/or Non-viable air testing, including one outdoor baseline sample
A copy of the laboratory report & interpretation of results
Professional recommendation for next steps (e.g. remediation, if necessary)
All Mold Busters air quality tests are analyzed by an accredited (NVLAP, CALA) third-party laboratory to eliminate bias. Furthermore, we strive to deliver results within 24-48 hours, with a complete written report and interpretation of results by our trained technicians.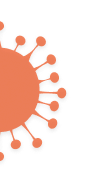 Commercial Air Quality Analysis in Ottawa
Poor indoor air quality in commercial properties often results not only in employee illness, but also in decreased productivity and overall morale. This is why complete air quality assessments are a must to ensure that employees are happy and safe.
To ensure discretion and minimize disruptions to your workplace, we are able to conduct our assessments during off-hours. With over 15 years of industry experience, our certified indoor environmental professionals work efficiently and cover a lot of ground in just a short amount of time.
More reasons to choose us for your commercial air quality testing needs:
A wide selection of air quality testing options (viable/non-viable; mold/asbestos; bulk/spore; etc.)
Monitoring and collection equipment is regularly calibrated to ensure accuracy
Air samples are sent to a local CALA-accredited microbiological laboratory
Bias-free results and complete impartiality
Full written report delivered with a copy of the laboratory results
Access to our dedicated Customer Solutions Providers
Bulk discounts and Preferred Partner Pricing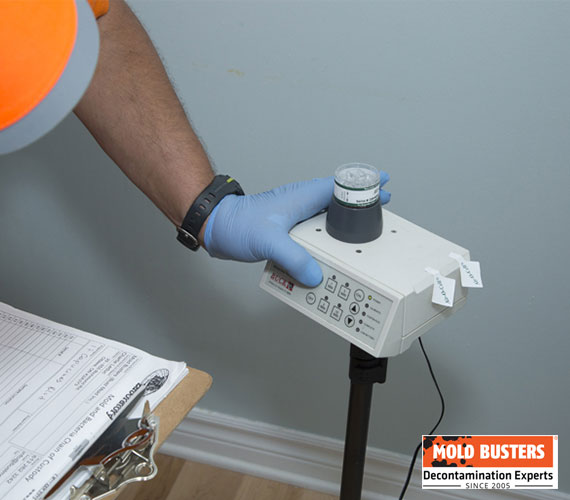 We invite property managers, office supervisors and maintenance managers to request a consultation with our knowledgeable inspectors. During this time, you can discuss your specific concerns and requirements so that we can arrange a comprehensive commercial air quality analysis.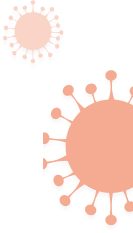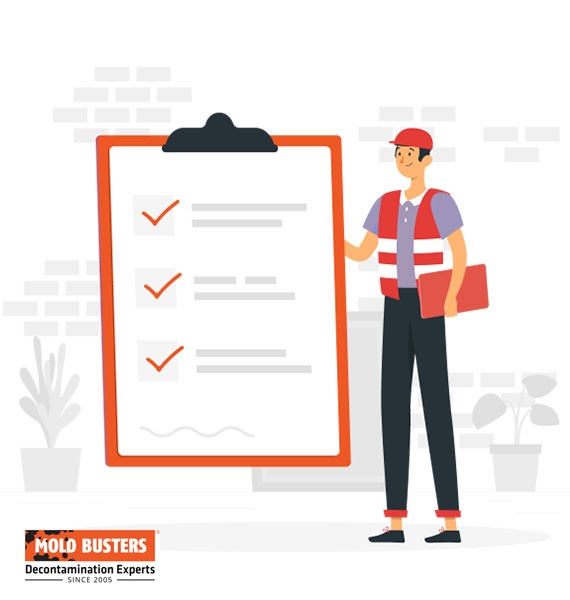 Air Quality Testing Checklist
Here's a general overview of what happens during a typical air quality assessment:
Perform a visual assessment of affected area
Measure airborne particulates using particle scanner
Set up equipment (tripod and air sampling pump) in affected area
Collect 75 L of compressed air in Air-O-Cell or Allergenco-D cassettes (this takes about 5 minutes)
Collect baseline sample from outside (in the summer) or another area (in the winter)
Deliver sample(s) to local microbiological laboratory for testing and analysis
Results ready in 48 hours (same-day or next-day results possible at extra cost)
Please note that windows and doors must be kept closed for at least 24 hours prior to testing to ensure accuracy. The number of air quality tests taken depends on the clients' needs and the inspector's observations during the visual assessment.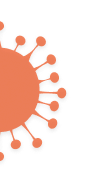 Contact Us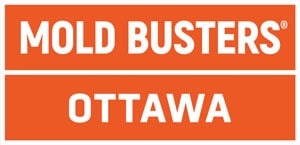 ---
Worried about mold, odour or another air quality issue? Contact us:
Air Quality Testing FAQs
The cost of our air quality testing services in Ottawa depends on several factors, including:
The type of air test you are seeking,
The number of air samples taken, and
Your desired turnaround for results.
Please contact us if you would like more detailed information about pricing for our air quality testing and assessment services.
Yes. In fact, an air quality test is a much more accurate method of mold detection than an instant swab test or a DIY mold test. This is because the air sample collected is analyzed under a microscope in a microbiological lab. Lab technicians look at various properties of the specimen (including the size, shape, colour of spores) in order to determine the exact species of mold present. They can also give you more detailed information about the overall health of your indoor air, such as the concentration of mold spores, dust particles and allergens in your air.
Many indoor air pollutants cannot be detected by human senses. Mold spores are microscopic in size. Asbestos hides behind walls. Radon is odourless and colourless. To find these pollutants, we need a reliable testing method.
Air quality testing is a quantitative method of identifying the types and concentrations of particulates present in an air sample.
Samples can be taken from various rooms of your house, from multiple floors of an office building or apartment complex, and even from cars. They are then sent to an accredited microbiological laboratory*, which will identify the types of particles collected in the sample and the concentrations in which they are found in your indoor environment.
*We work with local, third-party labs that are fully accredited by NVLAP and CALA.
Depending on your concern, you may be able to find a do-it-yourself air quality testing kit to help you identify whether or not that specific pollutant is present in your indoor environment. You can also find carbon monoxide alarms and smoke detectors. For other issues like asbestos and mold, you'll want to trust trained experts who know how to handle and remove hazardous substances.
Make sure to check out Health Canada's Residential Indoor Air Quality Guidelines for more information about safe exposure limits to mold and other household toxins
It's a good thing that we can't see most air particulates, because if we could, we'd probably end up living in bubbles. Indoor air in most residential and commercial properties often contains not just the usual dust and debris, but a lot of even grosser stuff too, including:
Pathogens, including contagious viruses and bacteria
Toxic mold spores
Asbestos
Volatile organic compounds (VOCs)
Formaldehyde
Radon
Carbon monoxide
Lead
Tobacco smoke
Dead skin cells
To ensure better health, contact Mold Busters Ottawa and book your air quality test in Ottawa.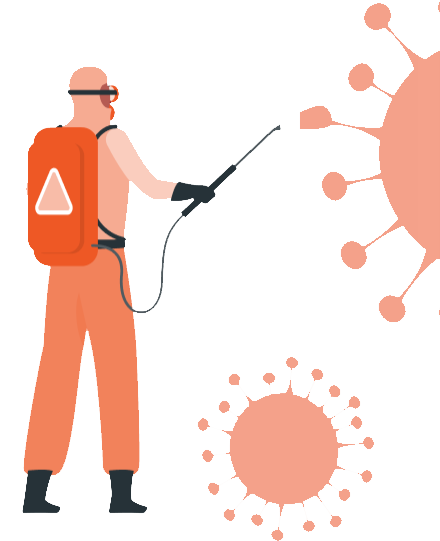 How We Help People of Ottawa?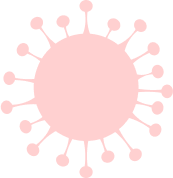 Mold Busters Ottawa vs Other Air Quality Testing Companies
Ensuring the quality of your indoor air is a crucial aspect of maintaining a healthy living or working environment. At Mold Busters Ottawa, we offer comprehensive air quality testing services that help identify and eliminate common indoor pollutants. To help you understand the value we provide, we've compared our services with other leading companies in Ottawa:
Mold Busters Ottawa vs Paul Davis Restoration: This comparison provides an in-depth look at the services, customer experience, and track record of both companies. Discover why Mold Busters Ottawa is the preferred choice for many when it comes to air quality testing.
Mold Busters Ottawa vs Puro Clean: In this guide, we compare Mold Busters Ottawa with Puro Clean, another prominent company in the air quality testing industry. Learn about the key differences that make Mold Busters Ottawa stand out.
By understanding the strengths and weaknesses of each company, you can choose the best air quality testing services for your specific needs. We invite you to explore these comparisons and see why so many people in Ottawa trust Mold Busters for their air quality testing needs.