Recent developments in the court proceedings of a February incident (in which hasty electrical rewiring in an illegal grow op caused a massive fire) have brought to light some important issues regarding a landlord's responsibility and insurance coverage.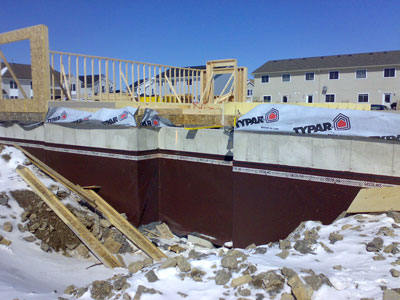 Who's liable for the damage?
Often, homes and apartments used as grow ops are full of black mold, but, according to the Insurance Bureau of Canada, the damage caused by illegal activity is usually not covered.
In other words, if a grow op causes a fire or structural damage due to toxic black mold, the landlord will not receive help from the insurance company and will be likely be paying the entire bill for cleanup and decontamination themselves if the cause was something illegal.
In this particular case, a $600,000 home in the Toronto area was turned into a grow op and caught fire, taking eight of the nearby houses along with it. In another case, the landlord did everything right: checked the tenants' backgrounds and IDs, obtained satisfactory references, insisted that the tenants get mandatory renters insurance, and obtained a damage deposit.
Despite all of this, it took the tenants only a couple of months to turn the place into a fully functioning, illegal grow op. Not including lost rental income and declining property value, the landlord had to pay $60,000 in repairs.
While fire hazards and structural damage are common issues with illegal grow ops, the damage caused by toxic black mold can be just as bad…even fatal.
Unfortunately, this area of the law is still being scrutinized and examined and it seems like, for the time being, landlords have to carry the brunt of the responsibility.