Professional testing is the first step in properly identifying and addressing problems with your air quality. From mold and air quality testing and everything in between, Mold Busters has what you're looking for, and more, with our testing services in Ottawa.
Because we spend so much time indoors, we are at a high risk of developing health problems associated with poor indoor air quality. That's why getting your indoor environment tested for some of today's most common air pollutants is so important.
Mold Busters strives to deliver reliable testing services in Montreal, in addition to Ottawa, with fast results because we understand how important it is to have peace of mind. Below are some of our most popular testing services in Ottawa, Montreal and surrounding areas. To book your test, simply call us.
Types of our testing services in Montreal and Ottawa
There are many pollutants that can decrease the air quality inside your home if you live in Montreal or Ottawa, from mold spores and other biological contaminants like dust and pollen to chemical compounds like VOCs, formaldehyde and radon.
Likewise, there are many different types of air tests you can use to check your indoor environment for toxins, depending on what you're worried about. In the following sections, we'll outline the most common ones.
Testing for mold
Mold is one of the most common issues that plague homeowners, landlords and tenants. It's persistent, toxic and, worst of all, not always easy to detect.
Molds are fungi and, like most fungi, they produce microscopic spores that can become airborne very easily. Inhaling these spores, especially over prolonged periods of time, can be toxic and lead to health problems ranging in severity from mild allergies to chronic respiratory conditions, neurological problems and even cancer.
That's why it's important to get your home tested for mold—even if there is no obvious sign of a problem. This is even more important if you've recently experienced a moisture intrusion, flood or leak in your home, as moisture is the root of all mold problems.
An air test for mold will not only identify the types of mold spores present in your home, but it will also tell you exactly how much mold there is (e.g. spores per cubic metre). This will give you a good idea how contaminated your indoor environment is—something that a simple mold swab test cannot do.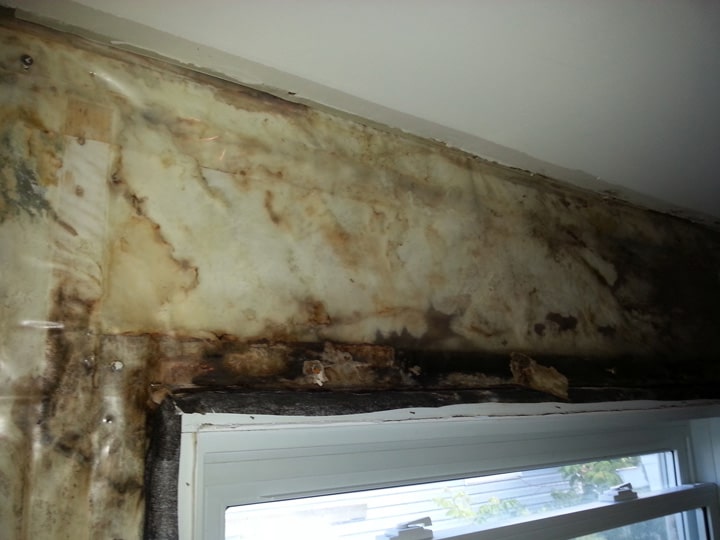 Testing for air quality
The air quality inside your home directly affects your health. Luckily, there is a way for you to identify hidden threats in your home. It's called air quality testing and it's especially important in the winter months when air exchange is limited due to closed windows and doors.
Remember, you often won't see or smell indoor air pollutants because they are so small and imperceptible that we don't notice them. As a result, we end up exposing ourselves to harmful substances day after day. But turning a blind eye is not the solution—getting an air quality test is.
Call Mold Busters now and ask about our various air testing services in Ottawa, Montreal and surrounding areas.
Testing Services Near Me in Ottawa
Testing Services Near Me in Montreal