Ottawa's Licensed Asbestos Testing Experts
Professional Asbestos Testing Service in Ottawa
As of December 2018, Canada prohibited the use, sale, trade, import or manufacturing of asbestos-containing materials. However, this asbestos ban does NOT apply to buildings or products that already contain asbestos.
It's no surprise then that many properties built before the 1990s still contain asbestos—in the vermiculite insulation, ceiling and floor tiles, pipe wrap and so on.
If you're worried about the presence of asbestos in your indoor environment, hire a reputable asbestos testing company in Ottawa to perform a thorough asbestos check. With Mold Busters Ottawa, you get trained and certified indoor environmental professionals who have spent more than 15 years inspecting residential and commercial properties all over Ontario for asbestos and asbestos-containing materials (ACMs). For your convenience, you may book your appointment online or by phone.

5755+
clients

15 years
in business

6936+
asbestos tests

4919+
remediation jobs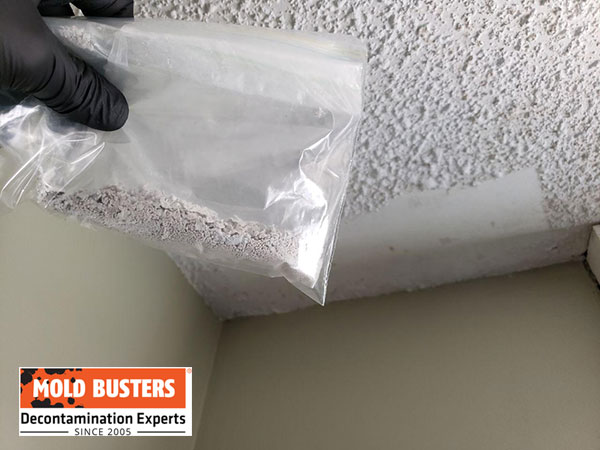 Why Have Your Ottawa Home Tested for Asbestos?
It is a good idea to get an asbestos test for your home if:
Your home was built before the 1990s
You are planning any kind of renovation or demolition work*
You notice any disturbed construction material that looks suspicious
You are buying a home and want to check for asbestos
You want peace of mind
You are an asbestos abatement contractor and need clearance testing
*Ontario Regulation 278/05 identifies asbestos as a "Designated Substance" and requires any materials that might contain asbestos to be tested before being disturbed or removed.
For immediate service, contact us today at 613-262-3242.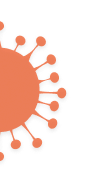 Why Hire Mold Busters for Asbestos Testing in Ottawa?
A locally owned and operated company, Mold Busters is trusted by Ottawa's residents not just for our knowledge and expertise, but also for our speed of service, attention to detail and overall customer experience.
Here are a few more reasons why home and business owners prefer us:
Over 15 years of experience serving Ottawa, Gatineau and Montreal
A variety of asbestos testing options (see below for more details)
Third-party, CALA-accredited laboratory testing
Fast & accurate results (in 24-48 hours)
Superior customer service
Fully licensed & insured
No scare tactics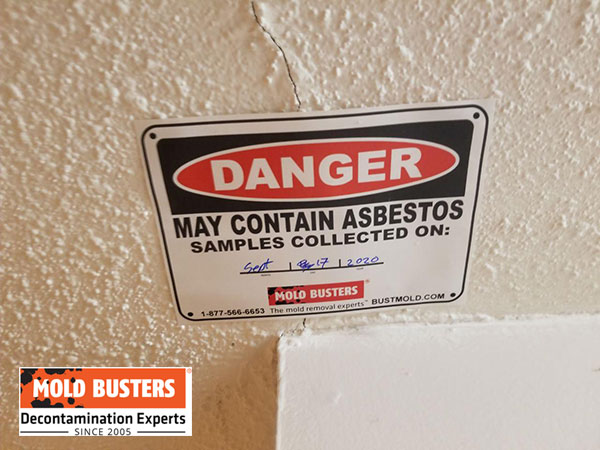 We offer two types of asbestos tests depending on what your needs are.
Bulk asbestos sampling tests the material itself for presence of asbestos. Our inspector takes a specimen of the suspect material and delivers it to an accredited laboratory for analysis.
Air quality testing for asbestos tests the ambient air for presence of airborne asbestos fibres. Our inspector collects an air sample from the room in question and delivers it to an accredited laboratory for analysis.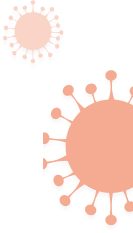 Contact Us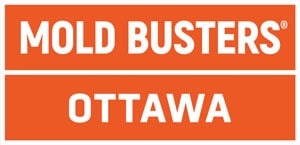 ---
Worried about mold, asbestos or another air quality issue? Contact us:
Asbestos Testing FAQs
Due to its heat resistance and strength, asbestos was used extensively in manufacturing and construction. To this day, you can still find asbestos in everyday products such as insulation, vermiculite, pipe wrap, adhesives, ceiling and floor tiles, fireproofing materials, wall panels, appliances, gaskets, and automobile brake pads.
It can also been found in numerous consumer goods, especially overseas imports. These include but are not limited to talc, fabrics, small appliances like toasters and slow cookers, ironing boards, electric blankets, and various paper products.
While it is possible to take a bulk sample of a possible asbestos-containing material yourself and then hire a contractor to test it for you, this is not advisable.
Unless you are an indoor environmental professional or have been trained to handle and/or test asbestos-containing materials, it is not advisable for you to perform an asbestos test yourself. Doing so threatens your health and safety as well as endangering anyone sharing the space with you.
If you have any reason to believe that your home contains asbestos, contacting an asbestos testing professional like Mold Busters is the first thing you should do.
An asbestos expert will inspect your home, taking into account various factors including its age, structure, composition, etc. If necessary, he will also take bulk samples of potential asbestos-containing materials. In circumstances where it is not possible to collect a bulk sample of the suspect material, he can test the indoor air for presence of asbestos.
Do NOT try to examine potential asbestos-containing materials yourself either by touching or disturbing the material. This could release hazardous asbestos fibres into your air.
The price of asbestos testing in Ottawa depends on the type of test you are getting (bulk/air), the number of asbestos samples collected, and how fast you'd like the results. For more details regarding the cost of asbestos testing as well as what's included in an asbestos test, please contact us.
Asbestos use in Ottawa, as well as in all of Canada, is now prohibited. The asbestos ban in Canada, known as The Prohibition of Asbestos and Products Containing Asbestos Regulations, came into effect in December 2018 but contains exemptions. It allows the limited use of asbestos in certain industries as well as in nuclear facilities and the Canadian military. However, the majority of Canada's people and consumer goods are protected. Canada is now part of 62 other countries that have banned asbestos while more than 100 countries, including the United States, continue to use the hazardous mineral.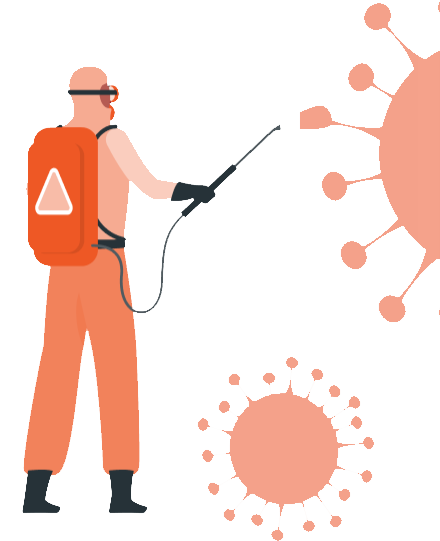 How We Help People of Ottawa?