Mold Busters Montreal Reviews
Read what our customers wrote after getting served by Mold Busters Montreal. Be kind to leave your review here if you want to share your experience with our services.

From the first and quick response and inspection from Jesse to the efficient and professional clean up team of Andrews'.. I am very pleased!
2021-07-15, Brossard

Charlie could not have been better … professional, polite and knowledgeable. He answered all of my concerns perfectly & what each step of the inspection process was. I would highly recommend your company because of the organized and professional job. I appreciale it greatly.
2020-01-12, Laval

Professional, courteous, service experience. All elements clearly and compressively explained. Gold standard.
2020-03-21, Westmount

Charles Leduc from Mold Busters Montreal was very thorough and forthcoming about the situation in our basement. He appeared to be quite knowledgeable on the subject of mold, dust acumulation and air circulation in a residence.
2020-10-10, Hudson

We were worried we had a mold issue in a rental property and your company responded to our request immediately and very professionally. The technician (Charlie) arrived within a couple of hours of our call to perform the testing and he was extremely knowledgeable, courteous and professional.
2020-04-15, Beaconsfield
Google Reviews
Read the reviews from our customers left on Google
Contact Us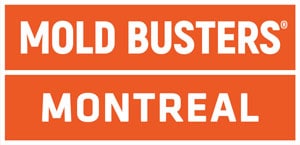 Mold Busters Montreal Montreal, Quebec Canada 514-700-6869