Ventilation Services
Professional ventilation services and home systems for all homes and offices in Ottawa and Montreal
Every human being needs fresh air to survive. We spend a lot of time indoors, so we need to ensure that the indoor air we breathe every day is pure and fresh. After all, our health and well-being depend on it, not to mention the health of our loved ones.
Installing a high-quality ventilation system is one of the most important steps that lead to better health and longevity. Your home, be it old or new, needs proper ventilation. A fully functional ventilation system is like the lungs of your home ‒ it provides you with fresh air and gets rid of the air which is stale and contaminated.
Poor ventilation can lead to higher utility bills, high moisture levels and most importantly, health problems. If you fail to maintain your ventilation, your health may suffer serious consequences. Poor concentration, low energy level, fatigue, skin rashes, coughing, nausea, asthma ‒ all these conditions are the potential results of breathing contaminated air.
If you want to preserve your health and your family's well-being, you must have a system that will keep your indoor air fresh and pure. If you need to install a new ventilation system or fix the old one, we have the best solution for you. Mold Busters offers professional ventilation services in Ottawa and Montreal that will solve all your existing problems and prevent any potential issues in your home.
Mold Busters ventilation services in Ottawa and Montreal: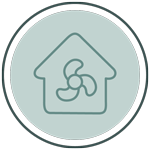 Poor ventilation in cold storage rooms results in condensation on walls, ceilings and other surfaces, which fuels the growth of toxic black mold. At Mold Busters, we offer effective solutions for ensuring proper ventilation of cold rooms and long-lasting protection against mold.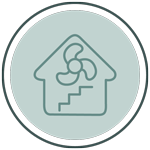 Get rid of some of today's most common allergens, prevent mold, eliminate odours and improve overall indoor air quality (IAQ) with Mold Busters basement ventilation services.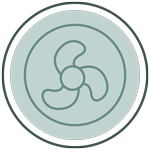 We use the latest equipment, like the EZ Breathe ventilation system, to achieve effective and powerful ventilation that doesn't interfere with the look or feel of your basement living area.