Mold removal is a huge necessity right now in Quebec, after the province experienced major flooding recently.
But even if you're fortunate enough to live in a region not currently affected by flooding, you can still learn a valuable lesson by reading about recent problems in Quebec.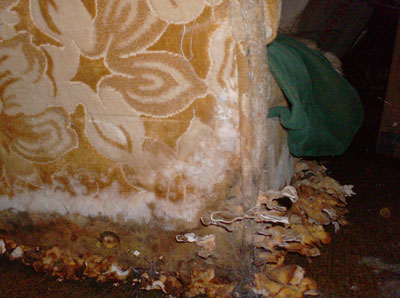 Some flood-related damage is easy to see and predict. For example, rushing floodwater can mix with sewage that contains both human and animal waste.
Consequently, water and food can become contaminated with potentially infectious viruses, bacteria and other micro-organisms and be unsafe for consumption. But one threat that many flood victims often overlook is mold.
Flooding, water damage and mold
Water damage caused by flooding creates an ideal breeding environment for mold. People who are sensitive to mold may experience increased asthma symptoms, difficulty breathing and irritation such as a stuffy nose, itchy eyes, wheezing, skin rashes and lung infections.
As you can see, toxic mold in the aftermath of a flood is extremely hazardous to human health, which is why it's imperative for all recently flooded buildings to undergo a proper mold inspection, mold removal and complete flood restoration to prevent further loss.
If you're a victim of a recent flood, you should strongly consider hiring a flood restoration professional to assess and repair flood damage in order lower your chances of developing a toxic black mold problem in your home.