Mold Removal in Cumberland
Local Inspection, Testing and Remediation Services
Safe and effective mold removal service in Cumberland
As most Ontario folks know, the best way to size up winter in the Cumberland is with three words: wet and cold.
Unfortunately for residents in this area, these wet and conditions can result in major leaks and flooding in spring, burst pipes in the dead of January, and so much more. These factors increase your home's risk of developing mold problems. If you live in Cumberland you know that the temperature can change rather suddenly, and these external changes can impact your indoor environment without warning.
If you suspect an elevated humidity or moisture problem in your home, it could be igniting a hidden mold issue. The first step should be to contact a certified mold inspection company for a professional, thorough and unbiased assessment.
A professional mold inspector will conduct a visual inspection with the use of cutting-edge diagnostic equipment, and may even perform testing for mold by collecting surface or air quality samples. The inspector will take the time to check all of the areas where conducive conditions for indoor environmental concerns are present.
Because there are a number of companies in the Cumberland area that offer mold inspection services, it's important to know what questions to ask in order to find the best one for your needs.
Mold Busters Cumberland Celebrates 15+ Years in Business
Why Mold Busters is the Right Choice for You in Cumberland
En-Route System

allows you to track our inspector's arrival in real time on your phone

All samples are sent to accredited third-party laboratories

Detailed written estimates sent to you within hours of an inspection

Our remediation projects come with transferrable work warranties

Unmarked vehicles and staff – your privacy is secure!

We guarantee an unbiased, knowledge-based approach

Trusted by the LCBO, Shoppers Drug Mart, Holiday Inn, Cineplex, and more
10% OFF
Schedule services online and save!
Available for home owners, landlords, businesses & property managers. If you are a tenant, please call to schedule your appointment.
YOUR PROMO CODE
MARCH10
Valid until March 31st, 2023
Mold Removal Proven to Keep You Safe
Mold Busters have taken their 15+ years of international indoor environmental experience to redefine residential mold removal. We have designed our mold treatment process specifically for the homes and climate, keeping it in line with industry standards for remediation and supplementing it with proven methods that work; methods that only come with verified experience.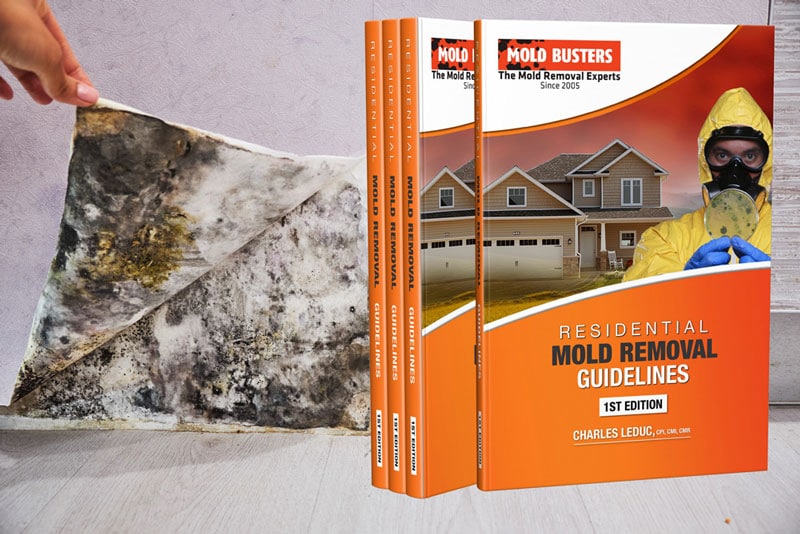 Did you know Mold Busters wrote the Residential Mold Removal Guidelines?

That's right! We are dedicated to educating and training mold removal professionals across the world. You can read more about it here.
It's this level of experience and dedication that you can expect from our technicians when they arrive to your home in Cumberland. We're not just any mold removal specialist; we're the mold removal experts other companies hire to learn how to do it right.
Our mold removal process is proven to keep residents safe from improper remediation techniques and unnecessary damage caused by inexperienced laborers.
Our Services
Our most popular services include:
Mold Busters Cumberland Perks
Service areas across Cumberland
We have been proudly providing mold inspection, testing and removal services for over 15 years. We service residential, commercial, goverment properties and cover these areas across Cumberland:
Fallingrook
Avalon
Navan
Cumberland Ward
Vars
North Russel
And more… we service all rural areas too!
We service rural areas!
FAQ
Thanks to popular home renovation shows, and opportunistic companies, there's a myth about mold removal costs starting at $10,000. That's absurd! In fact, the average cost of residential mold removal projects is not as extreme as you're being led to believe.
The single biggest factor in establishing mold removal costs is to understand if you even have a mold contamination issue to begin with. A large portion of our clients call us for our mold removal services only to discover that the issue they thought they had was nothing to worry about.
Did you know? We wrote a book called "It's Not Mold Until It's Tested" and this has been a guiding principle in our company since 2005. Read more about it here.
We strongly believe in providing every client with an unbiased assessment of their concerns. In some cases, the visible mold they believe they have may be surface oriented in nature, and can easily be cleaned using household products. Other times, the discoloration they believe to be mold can be something entirely different.
We are committed to providing Cumberland area residents with next-level care, backed by innovative training and inspection procedures that exceed industry-standards.
Before you go forward with that $10,000 quote you just received from that "professional mold removal company", give us a call! We'll be happy to give you a second opinion.
Mold Remediation Showcase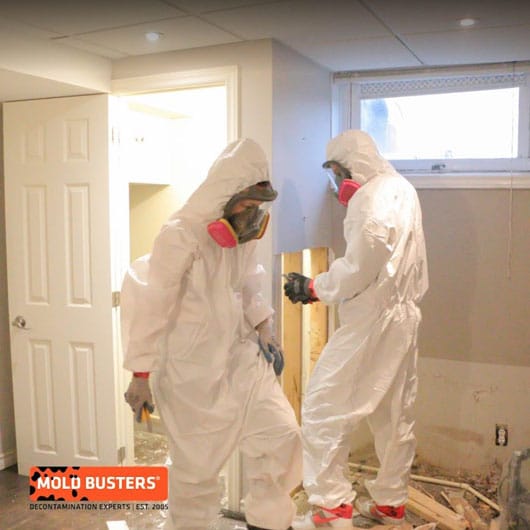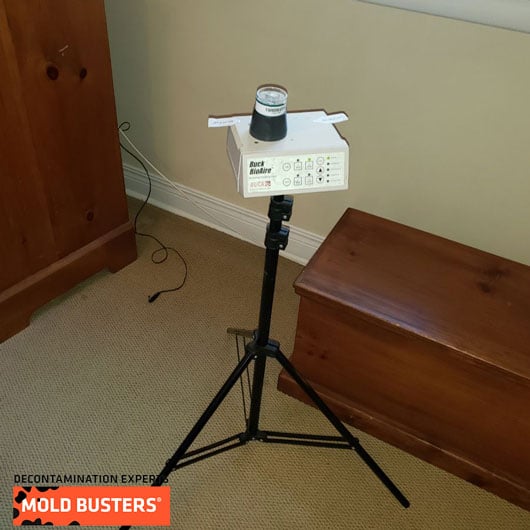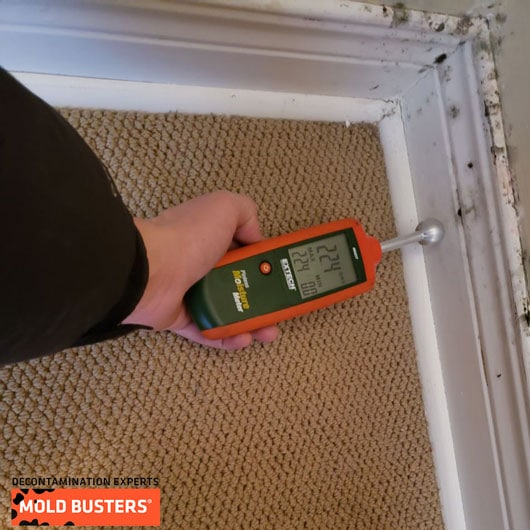 Contact Us
Worried about mold, odour or other air quality issue? Contact us:
Info
Mold Busters Cumberland. Ontario, Canada
Customer Service: 24/7
Inspection & Remediation: 8AM- 5PM
Reviews from our customers in Cumberland
Call Now Button
Skip to content