General Labourer / Remediation Technician Job
Mold Busters is looking for dedicated and reliable General Labourers and/or Remediation Technicians for both full-time and part-time positions. These individuals will report to the Project Supervisor and work with other members of the team to provide remediation services in compliance with Mold Busters' established procedures.
Job description
Rigorously follow safe work processes, procedures and rules
Assist in setting up containment
Participate in site demolition
Install and use remediation equipment
Maintain tools and work equipment in good condition
Demonstrate good housekeeping skills to ensure a safe jobsite
Perform physical lifting and removal of contents such as debris, wet drywall, wet carpet, etc.
Assist in any other area of water damage restoration and mold removal, as needed
Requirements
Be physically fit and able to perform intense physical work for extended periods
Have general knowledge of construction/demolition
Be committed to personal safety (including wearing a face mask, as needed)
Possess high attention to detail
Be able to work both independently and as part of a team
Have punctual and reliable attendance
Be efficient working in fast-paced environments and meeting tight deadlines
Be willing to work extended hours, as needed
Be willing and able to learn and apply new skills
Knowledge of remediation procedures, containment setup and the use of standard abatement equipment an asset
Criminal record check
Competencies valued
Driver's license (G) with a solid driver's abstract
Bilingual (English/French French) preferred
Minimum 1 year experience in the remediation industry
Superior communication skills
Ability to efficiently manage multiple tasks at the same time
Knowledge of customer service principles and practices
What's in it for you?
Full-time or part-time options
Training, education, and certification provided
Flexible working hours
A company that supports professional development
Plenty of opportunity for career growth
A collaborative team where you will be truly valued
In partnership with: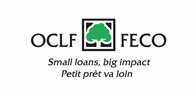 Funded by: