General Labourer / Remediation Technician Job
Mold Busters is seeking enthusiastic and dedicated General Labourers to join our dynamic team, where exciting opportunities for both full-time and part-time roles await. As a valued team member, you'll report to the Project Supervisor and collaborate with others to deliver outstanding remediation services in accordance with our top-notch procedures.
Job description
Champion safe work practices, adhere to guidelines and setting the standard for safety
Contribute to containment setup, playing a vital role in project success
Immerse yourself in site demolition activities, directly impacting our clients' well-being
Operate and maintain state-of-the-art remediation equipment
Ensure tools and equipment remain in optimal condition, showcasing your attention to detail
Exhibit exceptional housekeeping skills, fostering a secure and efficient job site
Tackle challenging physical tasks, such as debris removal and wet material disposal
Support water damage restoration and mold removal, making a meaningful difference in people's lives
As a General Labourer / Remediation Technician, it is essential to follow our Health and Safety Policy to maintain a safe and healthy work environment.
Requirements
Physically fit, ready to embrace demanding work for extended periods
Knowledgeable in construction/demolition, eager to apply and expand your skills
Committed to personal safety, setting a strong example for others
Detail-oriented and able to work both independently and within a team
Punctual and reliable, demonstrating your dedication to the job
Thrive in fast-paced environments, meeting tight deadlines with ease
Willing to work extended hours as needed, showcasing your adaptability
Keen to learn and apply new skills, driven by a passion for growth
Valued Competencies:
Valid driver's license (G) with a clean driving record
Bilingual (English/French) preferred
Experience in the remediation industry, ready to excel in your field
Exceptional communication skills, building strong relationships with colleagues and clients
Efficient multitasker, juggling responsibilities with grace and confidence
What we offer?
Flexible full-time or part-time options, tailored to your needs
Comprehensive training, education, and certification, empowering your success
Adaptable working hours, fostering a healthy work-life balance
A company dedicated to your professional development and growth
Abundant career advancement opportunities, propelling you forward
A supportive and collaborative team, where your contributions are truly appreciated
In partnership with: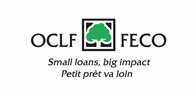 Funded by: