Customer Solutions Provider – Work from Home (English and/or French)
This position is all about the customer and delivering them the highest quality of customer service with speed, accuracy and professionalism. The ideal candidate will be bilingual in both French and English; however, we encourage all applicants to apply, even if you are fluent in only one of these languages.
Job description
Communicating with clients in English and French
Replying to client emails
Providing information to clients on the subject of indoor air quality, mold and company services
Administrative work
Other duties as assigned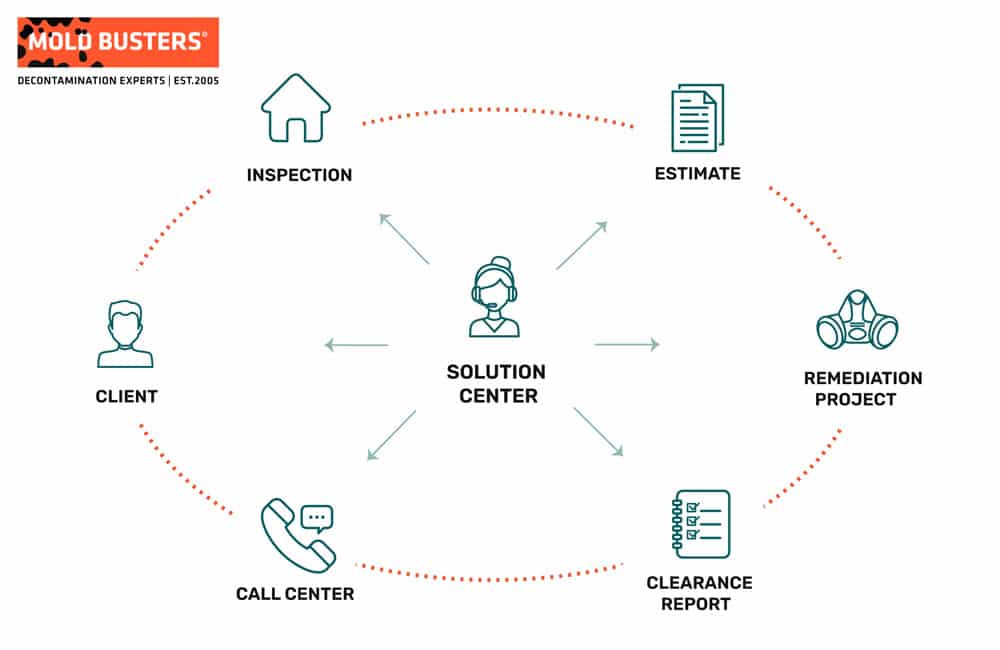 Requirements
Impeccable English and/or French communication skills
Excellent verbal communication and phone skills
Very organized, responsible and punctual
Willing to learn and improve
Advanced computer literacy
Minimum high school diploma
Experience is not needed but will be an advantage
We are offering
Motivating compensation + bonuses
Comfortable working environment in a well-established team
Training and knowledge improvement
Full-time employment
Opportunities for professional and personal growth
Chargé de service client en centre d'appel en Français
Nous recherchons une personne francophone pour rejoindre notre équipe bien établie en Serbie, à Belgrade. Chez Mold Busters, nos spécialistes de l'élimination des moisissures utilisent les outils et technologies les plus récents ainsi que les techniques les plus fiables de dépollution et d'inspection des moisissures. Nos experts possèdent des connaissances et une formation étendues, ce qui leur permet d'éliminer rapidement, de manière sûre et efficace les moisissures dans les maisons, les bureaux, les bâtiments et autres espaces.
Votre mission
Répondre aux appels et aux courriels de nos clients au Canada
Gestion de l'avant et de l'après vente (il ne s'agit cependant pas d'un poste de commercial/vendeur)
Gestion de la relation client, par email et par téléphone
Gestion des tâches administratives
Votre profil
Vous êtes parfaitement bilingue en français : à l'oral et à l'écrit, vous possédez une excellente maîtrise de l'anglais
Vous possédez une excellente communication verbale et des compétences téléphoniques.
Vous êtes très organisé et responsable, prêt à apprendre et à améliorer
Vous possédez des connaissances avancées en informatique
Vous avez terminé un diplômé en philologie, ou équivalent, tout en étant au minimum diplômé du secondaire
Une expérience précédente en call center n'est pas nécessaire, mais sera un avantage
Nous offrons
Rémunération motivante + bonus
Environnement de travail confortable au sein d'équipe bien établie
Formation continue
Poste à temps plein
Possibilités de promotion et d'évolution