Disinfection and Cleaning Technician
Mold Busters is looking for dedicated and reliable Disinfection and Cleaning Technician in the Ottawa-Gatineau and Montreal areas.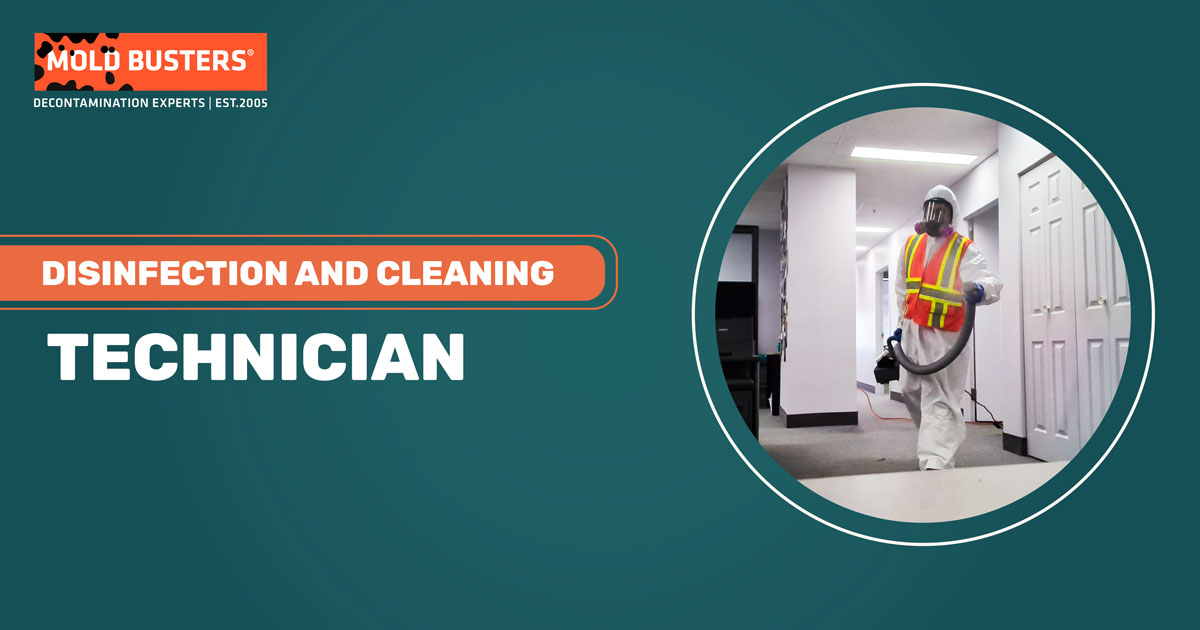 What You'll Be Doing
Participate in cleaning and disinfection of offices
Maintain tools and work equipment in good condition and working order
Consistently follow safe work processes, procedures, and rules
As a Disinfection and Cleaning Technician, it is essential to follow our Health and Safety Policy to maintain a safe and healthy work environment.
Competencies valued
Have general knowledge of cleaning and disinfection
Driver's license (G) with a solid driver's abstract
Exceptional communication skills
Requirements
Be physically fit and able to perform intense physical work for extended periods
Be committed to personal safety
Possess high attention to detail
Be able to work independently/in a team
Be punctual and efficient
Be willing to work extended hours, as needed
Be willing and able to learn and apply new skills
What's in it for you?
Full-time or part-time contract
Training, education, and certification provided
A dynamic and dedicated team
A company that supports professional development
Plenty of opportunity for career growth
A dynamic work environment that celebrates success
A collaborative team where you will be truly valued