Mold Seminars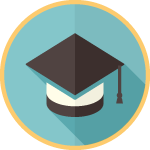 Take your knowledge of mold to the next level with Mold Busters mold awareness seminars.
We've put together this comprehensive course specifically for real estate agents and brokers in Ottawa, Montreal and surrounding areas. Included is all the information you'll need to speak knowledgeably and confidently with your clients about the very real threat of mold.
Mold is a common problem and, because it can be an absolute nightmare for homeowners, it's important to know how to deal with mold issues before they escalate and cause serious damage.
Read on to learn more or give us a call to schedule your mold awareness seminar today!
Residential Flooding Seminar: The Indoor Environmental Aftermath – Presentation for Ottawa Real Estate Board
Real estate and mold
If you're in the real estate industry, you've likely encountered a home contaminated with mold, whether you were helping to buy or sell it.
Only by understanding mold and the problems associated with its growth will you be able to best represent your clients. Only then will you be able to give your clients the confidence and assurance they value and, in fact, need when purchasing a home or putting theirs on the market.

What you'll learn
By attending our mold awareness seminar, you will learn basic facts about mold and mildew: what mold is, where it comes from and what makes it grow.
In addition, our industry experts will teach you where exactly to look for mold, what makes it a serious problem (not just an aesthetic one), and how mold affects human health.
Based on years of experience and training, our experts will discuss the most effective ways to treat mold problems and how to prevent mold growth in your indoor environment.
While everyone can benefit from knowing more about indoor air quality and mold, we urge real estate agents and brokers in particular to take advantage of this free educational opportunity. If you're in the Ottawa or Montreal area, sign up today!