Industry-Standard
Mold Removal Guidelines

that Actually Make Sense

Clear, simple and practical strategies for safe and effective mold removal
Get your e-book now!

(valued at $79)
Download the industry-standard guidelines that Mold Busters use in their own mold removal services, including news, tips and special offers:
We do not sell or share your information with anyone! Read our privacy policy
For the last 15 years, Mold Busters has been successfully removing mold from residential environments all over North America and Asia-Pacific. We have tackled some of the scariest mold problems you can imagine and learned a lot along the way.
Now, we'd like to share that knowledge with fellow mold remediation professionals because existing literature on the topic of residential mold removal is just not enough. We've outlined simple and straightforward procedures, in compliance with current industry standards, for easy reference on or off the job site.
To be clear, these guidelines are not meant to replace existing protocols for mold remediation. Rather, they aim to enhance current standards by reformulating them in a way that is easier for readers to follow. We have broken them all down to the bare essentials and used our years of professional experience to illustrate how to apply those standards safely and effectively at any job site.
Finally there is a definitive guide for mold removal written by experts who have been working in the field for over a decade. A great supplementary resource for any mold professional and a great way to provide mold remediation training for new employees!
What's inside?
Inside the Residential Mold Removal Guidelines, you will learn about:
Ethics & Limitations
The Scope of Work Assessment
The Containment Process
The Mold Removal Process
The Disinfection Process
The Clearance Process
Common Asbestos-Containing Materials Found In Homes
…and more!
Over 65 pages of information, pictures and practical, industry-proven insights to effective mold remediation. The Residential Mold Removal Guidelines are updated and revised yearly.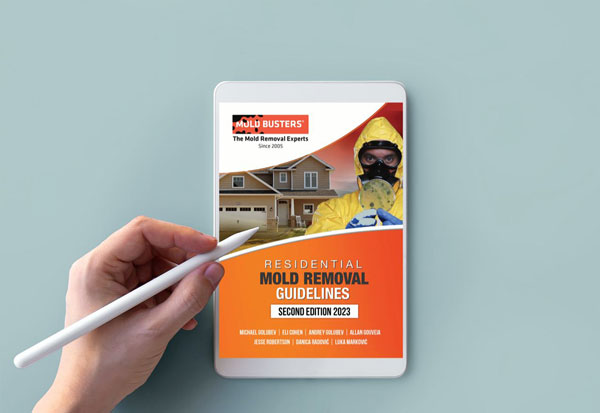 Who are these guidelines for?
The Residential Mold Removal Guidelines are written in a style that anyone can understand. They are therefore perfect for, not just mold remediation professionals, but also:
Homeowners, landlords and property managers
Indoor environmental professionals
Mold inspection, testing and remediation companies
Industrial hygienists, engineers & consultants
Remediation & abatement workers
Contractors, eenovators & construction workers
Educators & health-care professionals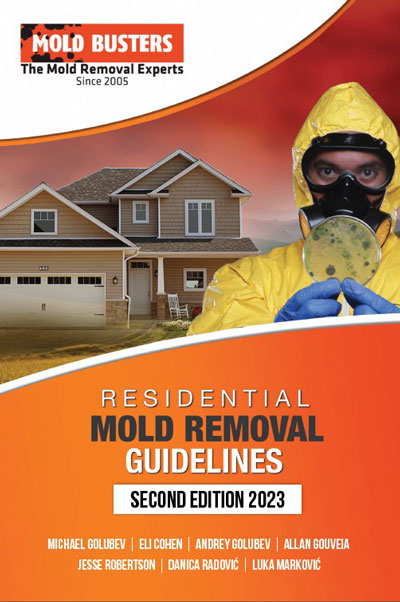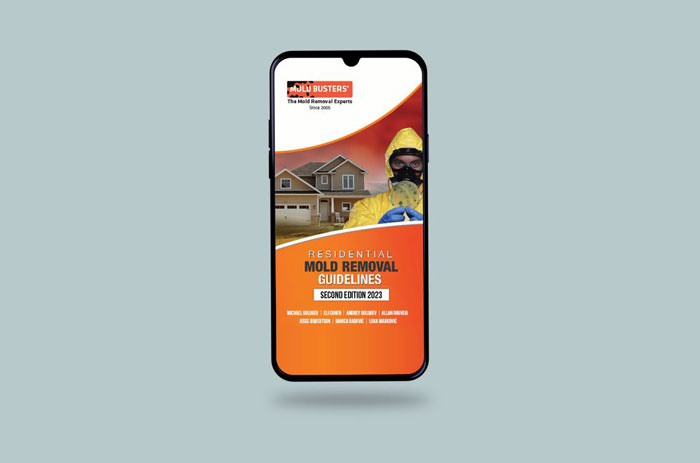 Get your e-book now!

(valued at $79)
Download the industry-standard guidelines that Mold Busters use in their own mold removal services, including news, tips and special offers:
We do not sell or share your information with anyone! Read our privacy policy