A Tenant's Tale: Flooding and Mold
Client: Crystal C., Ottawa, ON
Problem: After a minor flood in the bathroom of the apartment above Crystal's, water stains appeared on her ceiling. These stains appeared directly above where she and her newborn baby slept.
Despite Crystal expressing her concerns, her landlord refused to believe a mold problem could exist. It couldn't possibly, he thought, when he took care of the flood right away.
Crystal's baby had developed a rash and started to cough more and more (both being common symptoms of mold exposure)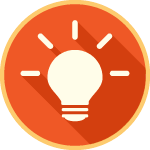 Solution: Out of her own pocket, Crystal hired Mold Busters to inspect the apartment and test the indoor air quality. Laboratory results revealed that her bedroom was highly contaminated with mold.
In addition, using a thermal imaging camera to visually assess the area, we found a remaining moisture problem above the ceiling.
We compiled all of the facts into a report, and our client submitted it to the Landlord and Tenant Board.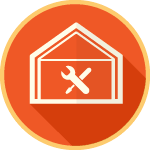 How We Fixed It: Based on our report and professional recommendations, we were hired to remediate the extensive mold problem in Crystal's room that the flooding in the apartment above had triggered.
We properly decontaminated the area, determined the extent of the problem and provided a solution for the leaking pipe.
Post-remediation air quality tests revealed that the room was safe for occupancy. The baby's coughing and rash disappeared, and our client is happy to now be living in a healthy, safe environment.
Because there's a strong connection between flooding and mold, water damage restoration is crucial. Call the experts at Mold Busters today.