Unseen Dangers: Poor Indoor Air Quality at Work
Client: Federal Government Office, Ottawa, ON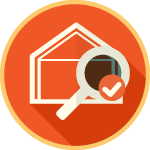 Problem: Staff were losing energy throughout the day and getting sick on a regular basis. Eventually, maintenance management questioned whether there was sufficient air flow in the office and booked Mold Busters for an initial indoor air quality assessment.
There was neither a history of leaks nor visible signs of mold growth. However, just because you can't see mold doesn't mean it's not there.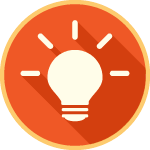 Solution: We used moisture metre detection and thermal imaging to inspect the premises. We found the central air conditioning units had been slowly leaking over the years, causing mold to grow along the floor underneath the carpet.
In addition to our inspection, we recommended a comprehensive air quality analysis. The air quality results showed elevated, toxigenic mold spores in the office areas.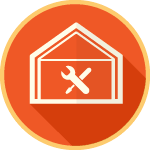 How We Fixed It: We thoroughly remediated the office area in accordance to IICRC's Guidelines for Mold Remediation. We then ensured all problematic air conditioning units were fixed and re-insulated; disinfected all office areas and materials; and took the appropriate measures to correct levels of relative humidity, recommending they reset their centralized system from 50 per cent humidity  to 30 per cent and install humidity monitors on office floors.
We assessed the air quality once more, following remediation. Results showed what is considered normal indoor air quality—no more mold. About one week later, the maintenance manager mentioned office workers were happy with our work and no longer reported feeling ill. Great!
If this sounds familiar, and you're experiencing symptoms of poor indoor air quality at work or home, book your air quality test today!
Next