Air Quality Testing for Asbestos
Do you own an older home, such as a heritage property? Alternatively, are you unsure about the quality of the air in a more modern property that was built as recently as the mid-2010s? The number one threat to occupant health and safety in these sorts of properties, aside from mold, is asbestos. This material is highly toxic to humans and animals, and it should not be in your home or business.
Asbestos was incredibly popular for use in building construction for many years due to three main reasons: It was dirt cheap, offered excellent insulation and could easily fit into most spaces, and offered great long-term value. However, the material was proven to cause a number of serious health problems, deadly cancers, and other risks. What's worse, an outright ban on asbestos didn't occur until 2018, meaning there are even relatively new properties out there that could still be hiding the toxic material.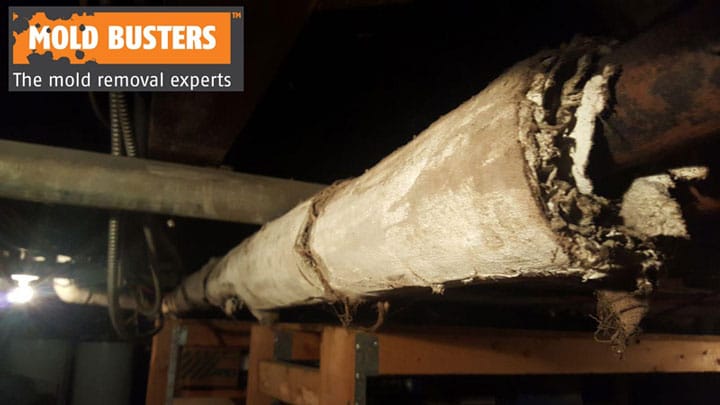 Our team at Mold Busters is here to mitigate any risk to your household with our dedicated air quality testing for asbestos, among other services. We have the years of expertise, state-of-the-art equipment, and proactive know-how needed to ensure not only a thorough and accurate diagnosis of your environment, but also deliver informed and appropriate advice on safe removal. We've worked with every type of asbestos out there and know each of them well, and we're happy to share our knowledge with you. We'll also happily test other areas of your home for asbestos including stippled, popcorn ceilings, tiling, and more.
Our Approach to Air Quality Testing for Asbestos
Our technicians are fully RBQ and IICRC certified
We maintain full compliance with established InterNACHI COVID-19 safety guidelines
Physical and social distancing strictly enforced to ensure everyone's safety
Only accredited, respected laboratory environments used for subsequent testing
Fast, efficient, and transparent communications to keep you in the loop
How Our Air Quality Testing for Asbestos Works?
Our team employs the latest technologies and solutions in order to secure accurate, beneficial data that enables more dependable lab results.
The primary tool we use is a specialized bioaerosol sampling pump, which collects a specimen of your indoor air. This sample is used to identify what type of asbestos is present in your home or business, the extensiveness of the toxicity in the air, and other important details.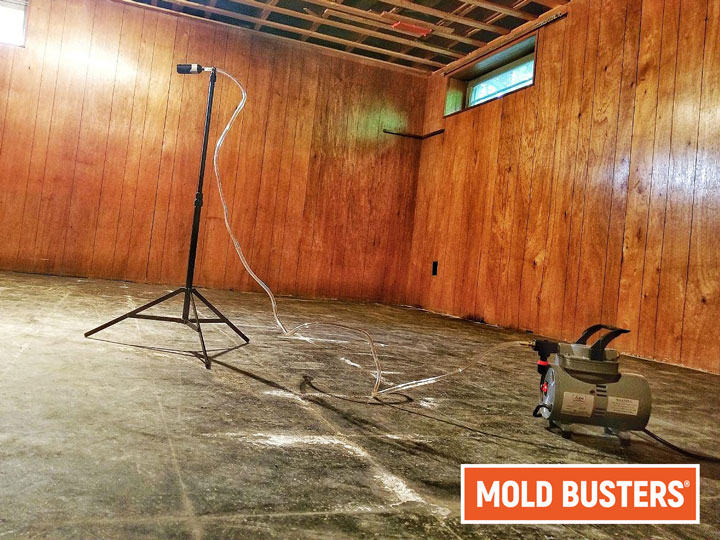 By being properly informed with the right data, you can make more proactive decisions on how best to professionally get the asbestos removed. Our team is happy to work with you to discuss this further.
Dedicated environmental analysis by skilled technicians
Sample collection utilizing bioaerosol sampling technology
Quick submission of sample to accredited microbiological lab for testing
Provisioning of a detailed report on what type of asbestos is present, air toxicity, etc.
If tests are positive, we'll help you identify appropriate next steps to ensure your safety
Ensure Your Health and Safety
Common FAQs
How can I test air for asbestos?
While basic tests can be performed, particularly visually, we strongly recommend against it given the toxic properties of the material. It's not too far-fetched to say you should treat asbestos pretty much like radiation – call in the experts and let them perform a more accurate, reliable air quality test and never touch or move near it. Proper testing requires specific air sampling equipment and expertise, which our team is happy to provide in order to keep you safe and informed.
How long do asbestos fibres remain in the air?
Asbestos fibres are feather-light if not more so, and they can easily float freely through your ventilation or rooms for 72 hours or more. If fibres are being exposed to your airstream in any way, whether via a hole, crack or otherwise, you'll never be able to rid your home of them without expert air quality testing and removal.
How can I be sure the asbestos air test is accurate?
We only send your air sample to accredited, trusted laboratories known for producing highly accurate results. We specifically source samples to those who work with asbestos and indoor air quality on a recurring basis, as they use the latest and most effective technologies to produce results.