Mold Removal in Oakville
Oakville Air Quality Testing and Remediation Services
What experts look for when they're trying to assess the risk of mold on your property in Okaville is dampness. Moisture and heat are the ingredients you need to go from a little mold problem to a big one. Regularly scheduled mold testing can help ensure that this does not become a problem, but it also takes some work on the part of tenants. Tenants should try to keep their house in a condition that does not encourage mold and damp. Houses should be kept well aired and if the mold appears, it should be wiped-clean the day it appears.
Before you move into the property, you and landlord should inspect the property together and note any damage in a property inspection report. If you suspect any signs of mold infestation, make your landlord call Mold Busters Oakville – their professional team will do the necessary inspection and take measures to properly convey the remediation process.
At Mold Busters Oakville, ensuring a healthy and safe living environment for our Oakville clients is our priority. See how we can help you—call us now and talk to a certified expert!
ONLINE BOOKING
Schedule services online and save!
Get 10% OFF when you
book online using this code:
WINTER-SAVINGSOffer ends February 28th, 2022
Online booking is available for home owners, landlords, businesses & property managers only. If you are a tenant, please call to schedule your appointment.

Mold Busters Oakville Celebrates 15+ Years in Business
Mold Statistics in Oakville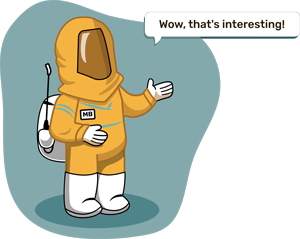 Did you know?
Only 12% of homes we tested in Ontario didn't have any presence of mold?! Find out more mold stats and facts inside our mold statistics page.
Service Areas Across Oakville
Our Services
Our most popular services include:
FAQ
Are there other mold removal companies in Oakville?
Mold removal companies are available in Oakville, but you don't want amateurs fixing one of the most complex problems that can afflict your property. Mold Busters Oakville is dedicated to providing our customers with the fastest and most reliable services when it comes to mold and air quality testing and removal.
Mold Busters experts are trained and certified by the National Association of Mold Professionals (NAMP), water restoration technicians (RSA) and thermographers (Palmer Wahl) who, for your safety, adhere strictly to IICRC guidelines and procedures.
No one offers the range and quality of testing, and the speed and completeness of mold removal in the Oakville area. Our customers are always satisfied. Calling Mold Busters Oakville is risk free. We can help you schedule an appointment, and if you choose to go through with an inspection a report and quote is available before we do any mold remediation work. Call today.
Contact Us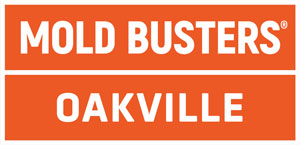 ---
Worried about mold, asbestos or another air quality issue? Contact us:
Reviews from our customers in Oakville
I compared prices from a few different mold remediation companies and for the price I'm shocked by the quality and professionalism. Mold Busters experts and staff were friendly and up-front, and I never had to worry about incurring any costs. They always told me exactly what they were doing and what it would cost. My ventilation system is not free of mold and I couldn't thank them enough.
Oakville, Ontario
It really was excellent service from the phone call to the clean up. They were very upfront about every cost and issue.
Oakville, Ontario