Mold Removal in Mount Royal
New or old, all properties are vulnerable to mold. In fact, as surprising as it sounds, new homes actually promote mold growth due to the way they are built. Modern construction techniques, which encourage air tightness and energy efficiency, also trap moisture inside and decrease air exchange between the indoor and outdoor environment. All of this not only results in black mold growth, but also in poor indoor air quality.
Included in our mold removal services in Mount Royal, you'll get a free scope of work assessment to identify all parts of your home that are contaminated with mold and to outline the next steps for remediation. At every jobsite, our certified technicians take great caution to set up proper containment and prevent the spread of mold spores. And after the cleanup, we even provide a free air quality test that will confirm a job well done. If not, we will keep working until the test results come back clean!
Air Quality Testing and Mold Remediation in Mount Royal
Why Choose Mold Busters?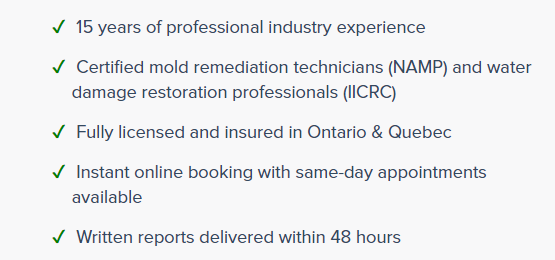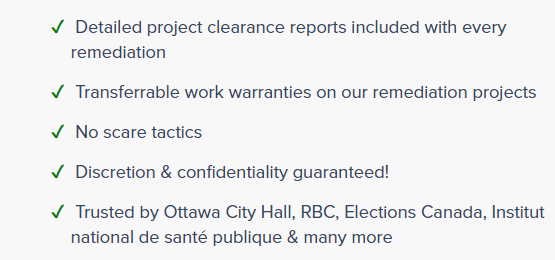 Our Certifications