Why Mold Busters is the Right Choice for You in Kitchener
Comprehensive reports delivered in less than 72 hours!
Detailed written estimates sent to you within hours of an inspection
Flexible financing options for homeowners
$5M Liability Insurance
Our remediation projects come with transferrable work warranties
Unmarked vehicles and staff – your privacy is secure!
We guarantee an unbiased, knowledge-based approach
Trusted by the LCBO, Shoppers Drug Mart, Holiday Inn, Cineplex, and more
Tri-City Mold Removal Proven to Keep You Safe
Mold Busters have taken their 15+ years of international indoor environmental experience to redefine residential mold removal. We have designed our mold treatment process specifically for the homes and climate of the Tri-City area, keeping it in line with industry standards for remediation and supplementing it with proven methods that work; methods that only come with verified experience.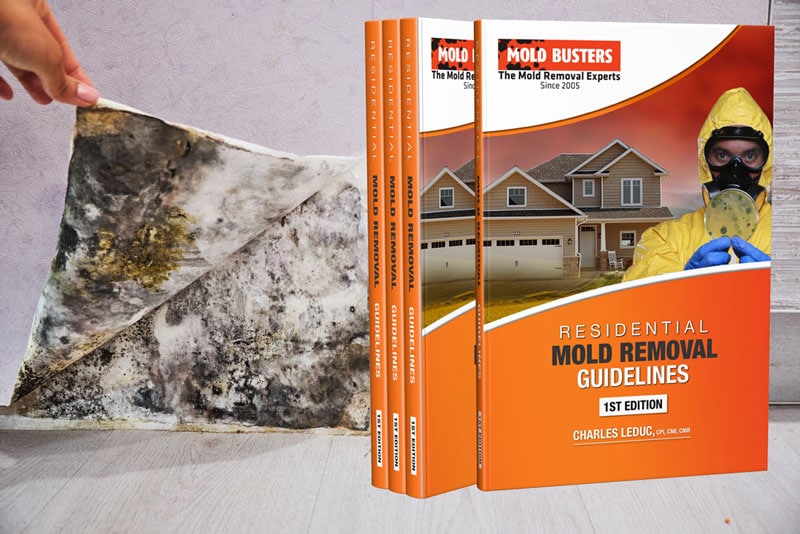 Did you know Mold Busters wrote the Residential Mold Removal Guidelines?

That's right! We are dedicated to educating and training mold removal professionals across the world. You can read more about it here.
It's this level of experience and dedication that you can expect from our technicians when they arrive to your home in Kitchener-Waterloo, Guelph or Cambridge. We're not just any mold removal specialist; we're the mold removal experts other companies hire to learn how to do it right.
Our mold removal process is proven to keep Tri-City residents safe from improper remediation techniques and unnecessary damage caused by inexperienced laborers.
Mold Busters Perks
This is what the Kitchener-Waterloo & Guelph area can expect from Mold Busters:
Dedicated Customer Solutions & Support
Our Customer Solutions team are not receptionists or call center agents! They are highly trained Mold Busters staff, dedicated to serving our clients throughout Kitchener, Waterloo, Guelph and Cambridge. They will make the time to listen to all of your concerns and then offer you the possible solution based on their extensive indoor environmental training. No other mold removal company in the Tri-City area compares!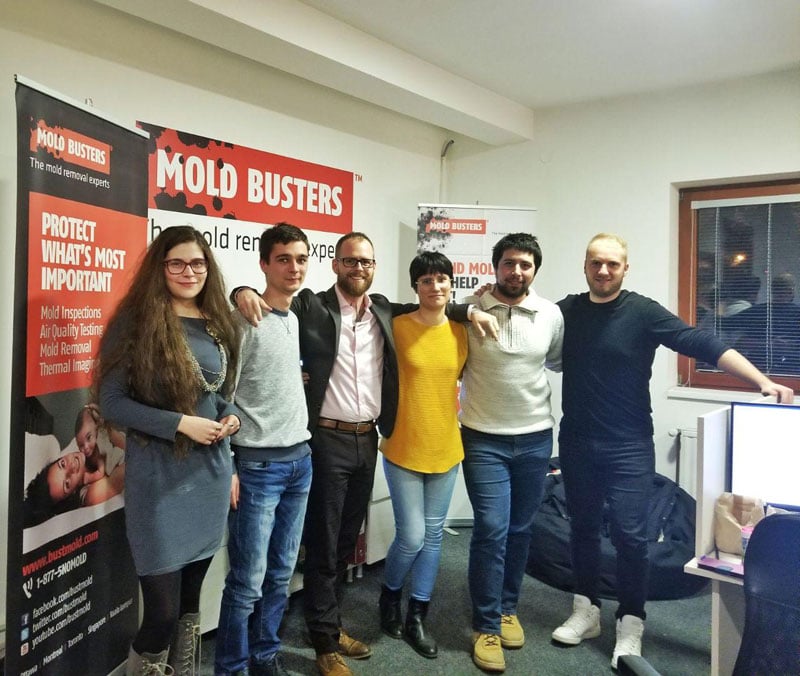 Give us a call and let us show you we care.
Trained & Certified Indoor Environmental Professionals
We take great pride in sending one of our personally trained professionals to your home or office. Not only do they possess industry-standard certification, our inspectors have been vetted and extensively trained to provide you with exceptional indoor environmental service. They will provide you with an unbiased assessment every time, arriving in an unmarked vehicle and respecting your privacy. Kitchener-Waterloo & Guelph residents, it's time to see why thousands of Canadians choose Mold Busters for their indoor environmental concerns.
Fast Delivery of Reports and Estimates
We understand the importance of receiving a written and detailed report or estimate as fast as possible. Over the last 15 years, we have been working hard to eliminate unnecessary delays with these types of deliverables. One of our solutions was to develop our own, proprietary report software to speed up the report writing process by over 60%, while maintaining the quality of the content at 100%.
For estimates, we utilize a cloud-based platform that can get you a detailed, mobile-friendly quote in a matter of hours via email!
Gold Standard Mold Removal Work for Every Project
We give every mold removal project the same gold-standard treatment. We consistently deliver top quality mold removal work, exceeding industry standards, and backed with transferrable work warranties. You can expect before & after pictures with every project, sent by a Project Supervisor dedicated to your Kitchener-Waterloo or Guelph property. We have written the Guidelines for Residential Mold Removal, and all our trained remediators adhere to them for every project. Big or small, you're getting a quality of mold removal work that is unmatched in the Tri-City area.
Our 100% Privacy Guarantee
Did you know that Mold Busters will never show up in a marked vehicle? That's right! We respect your privacy. With our extensive experience in providing mold removal work for a variety of residential, commercial and government clients, we know that privacy and discretion is important. We are conscious of this the moment we are en-route to your property and our trained personnel will ensure that your privacy is assured.
Improving Quality of Life Through Quality of Service
Our Certifications