The Risks of Marijuana Grow Houses
Comments 0 | 2019 Aug 16 | Author John Ward
---
Now that cannabis is legal in Canada, it is possible to grow marijuana in your own home in most provinces and territories (it is for instance still forbidden in Quebec). Although this rule is limited to four plants per residence in places like Ontario, the risks of growing marijuana indoors remain the same.
On this page, we will explain the dangers associated with marijuana grow houses as well as give tips on how to recognize former grow ops so that you can ensure the safety and good health of everyone in your home.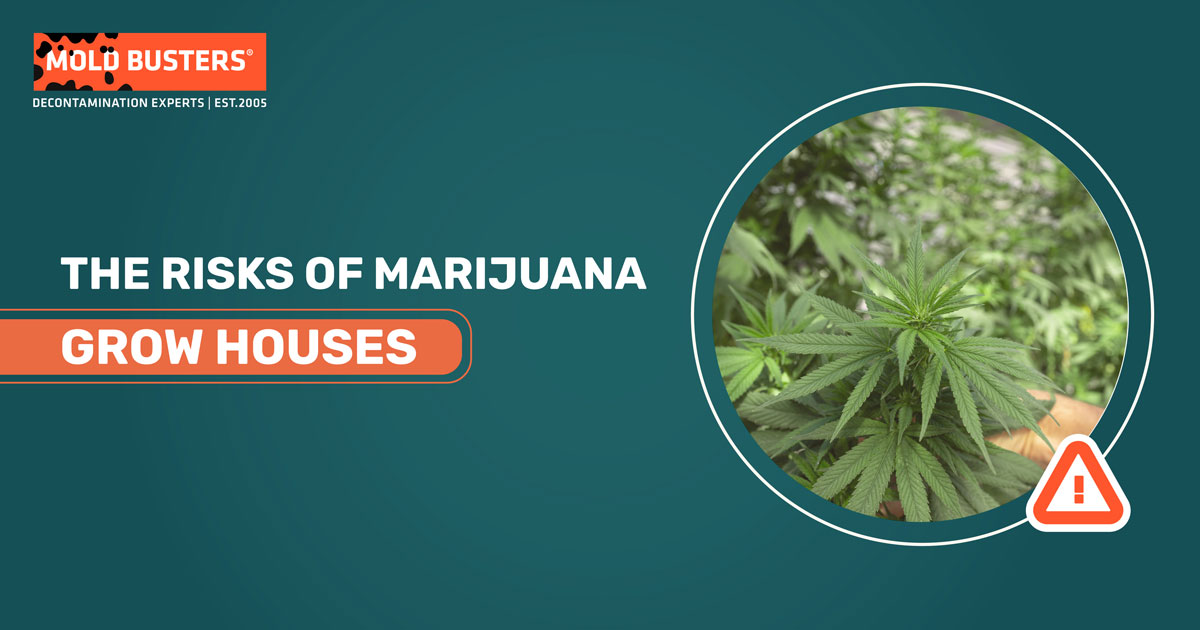 Why marijuana grow ops are a problem
Before cannabis was legalized, many residential properties were illegally used to grow marijuana. Unfortunately, the cultivation of marijuana in indoor environments that have not been properly retrofitted for the job is a risky business that often leads to problems like:
Major structural defects
Worsened indoor air quality
Dangerous electrical wiring
High relative humidity
All of these issues compromise the safety of the home and can lead to health issues in occupants of the home.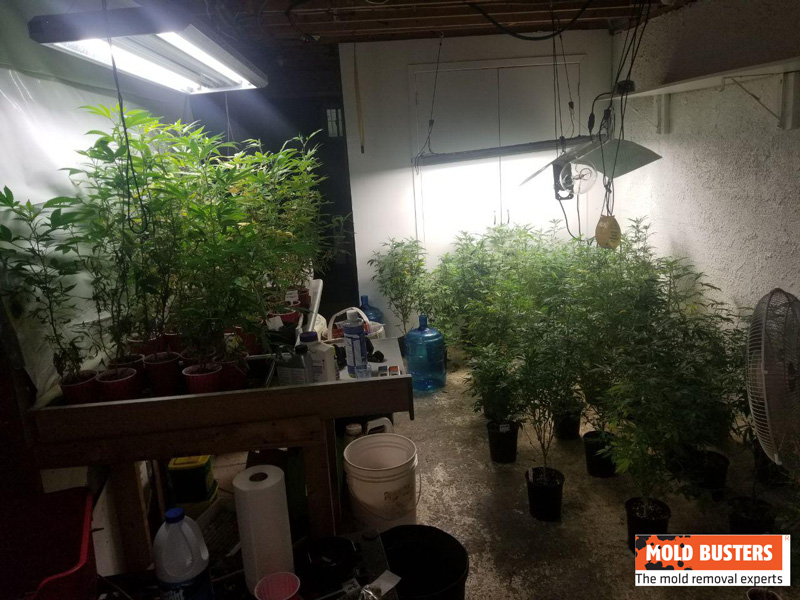 Visible signs of a marijuana grow house
Wondering if your home was used to grow marijuana? Here are a few of the most common indicators:
Mold growth in corners where walls and ceilings meet
Condensation on walls or windows
Bubbling paint or wallpaper
Discoloration of the walls, ceiling or roof
Gaping holes in walls
Electrical work that has been tampered with
Bypassed hydrometer
High relative humidity
Covered up windows and doors
Visible black mold growth
Unpleasant skunky odours
How to deal with a grow op
Signs of a grow op can be both obvious and hidden, so it's important to watch closely for them. Knowing what to look for will help you detect dangerous (and potentially deadly) contamination, such as toxic black mold growth.
For unsuspecting homeowners or buyers, major signs of a grow op may be difficult to recognize simply because they may seem like common defects with a property. However, these defects often lead to permanent structural problems that affect the safety of a home.
For example, the high humidity levels required to grow marijuana lead to black mold, which, as we all know, presents a serious risk to human health. Also, over time, black mold will eat away at the structural elements of the home (e.g. beams, joists, walls), rendering the home unsafe. Furthermore, changes to the home's HVAC system or insufficient ventilation can contribute to the spread of black mold.
Professional inspections, including virtual inspections, for Marijuana growing facilities are crucial in identifying the extent of damage in a former grow op. The results of the inspection help the mold expert devise an effective mold remediation strategy that will ensure the complete removal of black mold from your home so that you can breathe easy.
Avoid surprises. Call Mold Busters and ask about our professional remediation services for former marijuana grow ops in Ottawa, Montreal and surrounding areas.
---